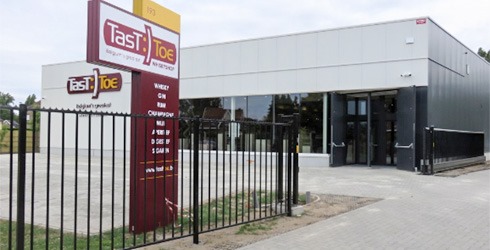 TastToe whisky shop
TastToe is the biggest whisky and spirit shop in Belgium (perhaps even in Europe), certainly after they moved to a new location in July 2017. TastToe is now the size of a small supermarket, with huge walls stacked with whisky, rum, gin, cognac, Madeira, wines… There's now also space for beer, as well as a temperature controlled humidor and wine cellar. See their website for more info.
You can find anything there, from a cheap blended whisky to a € 15.000 Karuizawa or a € 60.000 Dalmore 50 Years. Actually, there's a special rack with around 40 Karuizawas to choose from. In total they have 2000+ expressions in stock at all times. Impressive!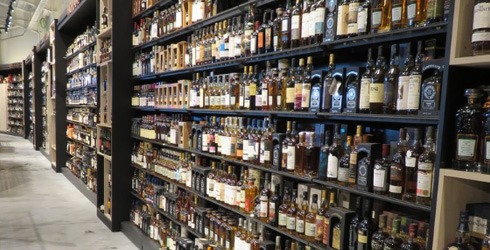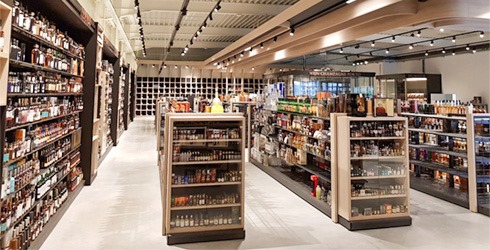 To celebrate the opening of the new shop, they've released a couple of interesting bottlings. There's an überclassic Clynelish 1996, a Kilchoman 2011 single cask and two Ballechins.
Top of the crop is this Springbank 1997 sourced from Signatory Vintage. It was finished in a first-fill Oloroso butt for an extensive period of 88 months. It comes in a classy matte black tin that I hadn't seen before.
Springbank 20 yo 1997 (54,6%, Signatory Vintage for TastToe 2017, Oloroso butt finish, cask #1, 251 btl.)
Nose: nice, there's the typical mineral / waxy Springbank profile, mixed with lots of red apples, berries and fresh plums. No matchsticks or sulphur (which are occasionally found in sherried expressions from this distillery). Rancio notes. Very juicy (especially with a drop of water), with a nice sourish note and something vaguely fragrant (in between fresh leather and flower petals). Hints of tobacco and exotic wood.

Mouth: still very clean and jammy, packed with sherry notes. Figs, raisins, red berries. Then a slight salty edge, chocolate and some green, herbal notes. Some flinty, phenolic notes in the background, as well as some coastal hints. Nice little beast.

Finish: long, sharp and slightly salty. Prunes and mint.
This is a nicely aromatic sherry bomb, which finds a nice balance between the classic Springbank profile and the sherry. Well chosen, though not exactly cheap: around € 330.
Score: 90/100