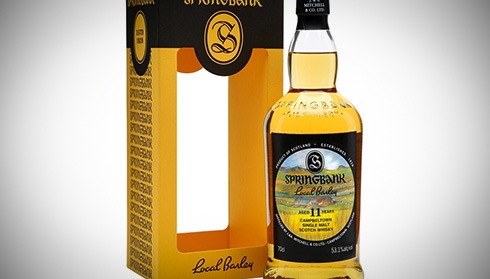 One of the most highly anticipated releases of 2016 was the Springbank 16 Years Local Barley. Not only did it refer to one of the most iconic Springbank series ever, it also delivered. Big time.
The modern Local Barley series will see five annual expressions, and in 2017 we'll see a new Springbank 11 Year Old Local Barley. It was distilled in February 2006 from Bere Barley from the Aros Farm on the Kintyre peninsula and it is planned to be bottled in February 2017.
The label submission in the TTB database indicates a strength of 53,1%. Like last year, around 9000 bottles will appear on the market for about € 100.