Ardbeg Drum

Here's the Ardbeg Day release for 2019: Ardbeg Drum. Pictured above is the Committee only edition that will come first, bottled at a higher 52% ABV.
Let the rumbustious revelry begin… as they say on the label. Ardbeg Drum is matured in ex-bourbon casks and finished in rum casks from the Americas to bring notes of pine resin, woodsmoke, banana and pineapple, as well as lavender (!), liquorice and vanilla.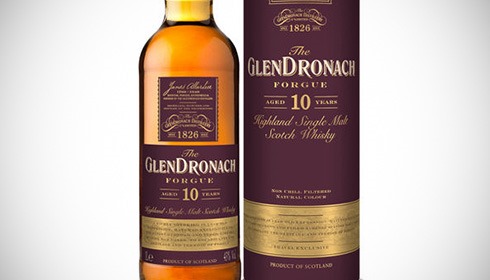 GlenDronach Forgue 10 Years
Already pre-announced during a travel retail summit in March, but now available in the wild: GlenDronach Forgue 10 Years. It is matured in Oloroso and Pedro Ximénez casks but based on the colour and the first reports, this is much lighter than other expressions from this distillery, showing more of the spirit character. Around € 60 for a 1l bottle.
A GlenDronach 16 Year Old expression should come to travel retail in the near future as well.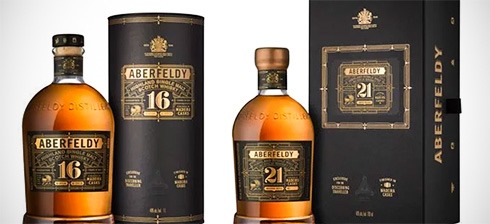 Aberfeldy Madeira 16 Years / Aberfeldy Madeira 21 Years
Aberfeldy distillery launched two new whiskies finished for up to 12 months in Madeira casks, one of 16 years and the other 21 years old. They used a combination of Boal and Malvasia casks.
Both are bottled at 40% ABV (boo) and only available in travel retail for approximately € 90 (1-litre) and € 180 (70cl).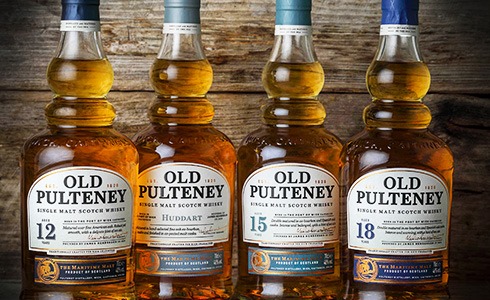 Old Pulteney 12 Years / 15 Years / 18 Years / Huddart
The new Old Pulteney fleet is here:
Also interesting
Things that may not have been widely announced but that grabbed my attention in shops recently…