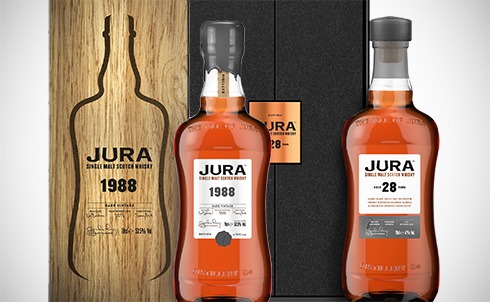 Jura 28 Year Old // Jura Rare Vintage 1988
Jura revelead the first in a new Prestige range, marking the end of a total overhaul for the core range. The new range of rare aged expressions now contains a Jura Rare Vintage 1988, 30 years old, matured in bourbon barrels and finished in old Tawny Port pipes from the Symington estates (Graham's, Cockburn, Dow, Warre…). There are 1406 bottles of this releases (cask strength 53,5% and around € 750).
There is also Jura 28 Year Old, a new permanent expressions which will be available annually in limited numbers. Bottled at 47% ABV, it will retail for around € 450.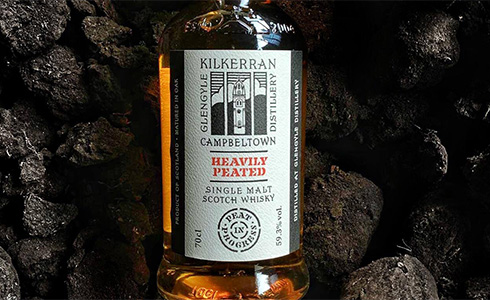 Kilkerran Heavily Peated
Kilkerran will soon release Kilkerran Heavily Peated, an extra peaty version bottled at cask strength 59,3%. The back label mentions Batch No.1 so this will come in periodical releases.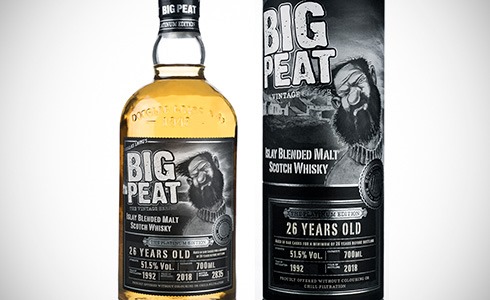 Big Peat Platinum 26 Years
Douglas Laing rounds off its 70th anniversary celebrations with a XOP Platinum Port Ellen 1982 as well as Big Peat Platinum 26 Year Old, bottled at cask strength 51,5%. Only 3000 bottles are available for around € 200.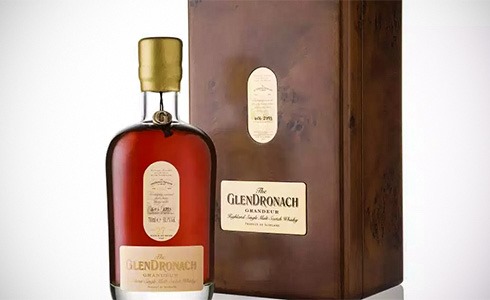 GlenDronach Grandeur 10th release
The tenth release of GlenDronach Grandeur already, which was first released in 2010 if I'm not mistaken. It still uses some of the oldest Pedro Ximénez and Oloroso sherry casks from the distillery. This 27 years old version is bottled at 50,1% ABV and limited to 2293 bottles. Around € 500.
Also interesting
Things that may not have been widely announced but that grabbed my attention in shops recently…