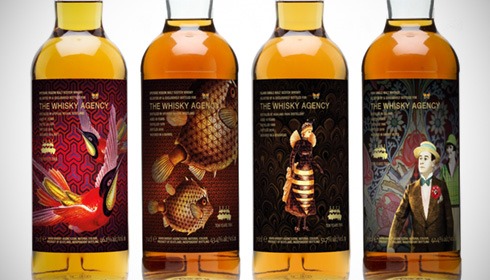 The Whisky Agency 10th Anniversary
The Whisky Agency is ten years old this year (who remembers this early series with the sharks?) and this is celebrated with an impressive list of bottlings, with some very beautiful labels!
Most of these are highly limited and some may not even reach the shelves of retailers, but I believe these releases are out there somewhere…
Speyside Region 41yo 1976 (46,1%)
Speyside Region 40yo 1977 (43,0%)
Speyside Region 38yo 1979 (43,4%)
Irish single malt 28yo 1989 (49,9%, Perfect Dram)
Irish single malt 28yo 1989 (45,1%)
Irish single malt 28yo 1990 (42,4%, heavy sherry)
Irish single malt 16yo 2001 (48,5%)
Tennessee bourbon 14yo 2003 (49,6%)
Happy hunting 😉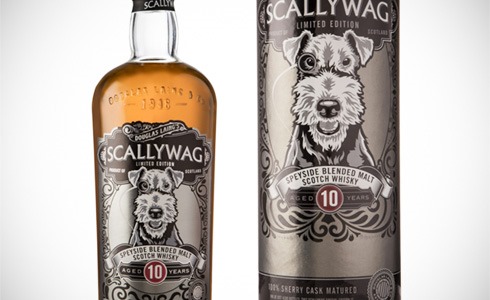 Scallywag 10 Year Old
Douglas Laing announced a limited edition Scallywag 10 Year Old, a vatting of Speyside single malts 100% matured in ex-sherry butts. It is bottled at 46%, just 4500 bottles will be available for around € 60.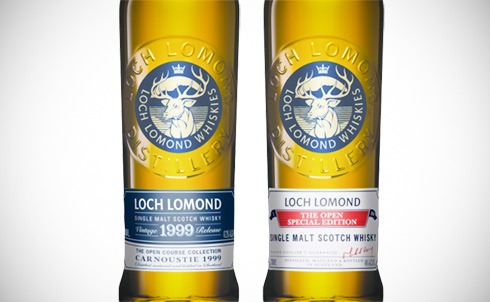 Loch Lomond The Open Course Collection
With the recently announced five-year sponsorship by Loch Lomond of The Open, golf's original championship, it's not really a surprise that there will be whisky release to support this.
The first one is Carnoustie 1999, a vintage release in a new The Open Course Collection. Bottled at 47.2% ABV. The other is Loch Lomond The Open Special Edition, bottled at 46%.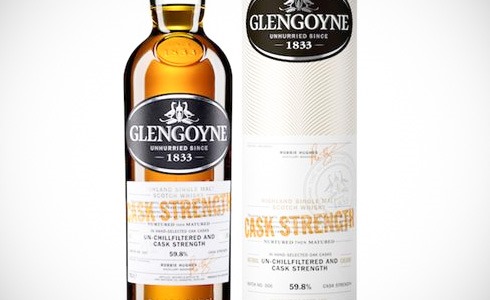 Glengoyne Cask Strength Batch 6
The sixth batch of Glengoyne Cask Strength is out and it is the first to be entirely matured in ex-sherry casks, a combination of first-fill European oak casks, American oak butts and refill butts. It is bottled at its natural strength of 59.8% ABV with a RRP of around € 65. Make that € 55 at Master of Malt.
Also interesting
Things that may not have been widely announced but that grabbed my attention in shops recently…