This week our thoughts are at the (virtual) Islay festival, and today's star distillery is Caol Ila.
Why not put three recent Caol Ila 2010 expressions side-by-side, bottled by Elixir Distillers in their Single Malts of Scotland series, by the Thompson Brothers and by WhiskySponge?
Caol Ila 10 yo 2010 (57,9%, Single Malts of Scotland 2021, hogshead #319920, 317 btl.)
Nose: sheep wool with a mix of lemon scented desinfectants and white peach. Hints of mint. Wet stones and fresh oyster. Some thin smoke in the background.
Mouth: much sweeter, with hints of lemon candy, more peaches and a hint of creamy pie. After this initial (youthful) sweetness it becomes more coastal again (seaweed) and sharper, with olive brine and leafy notes, as well as some grapefruit zest and medicinal herbs. White pepper as well.
Finish: long, with slightly acrid smoke, citrus zest and salted almond.
A young but rather fruity example, not very complex but really drinkable. Simply high quality spirit. This is an Asia-Pacific exclusive so you won't find it in Europe, although The Whisky Exchange usually has similar casks on offer, a Caol Ila 2007 for instance.
Caol Ila 10 yo 2010 (52,9%, Thompson Brothers 2021, refill hogsheads, 500 btl.)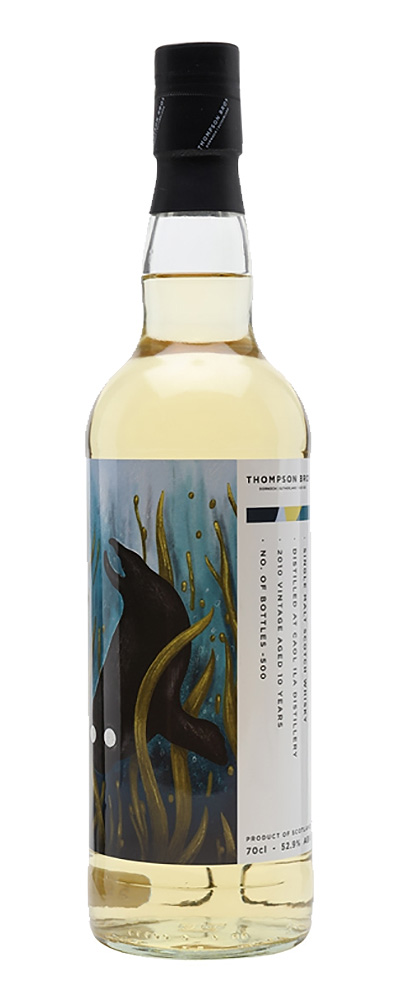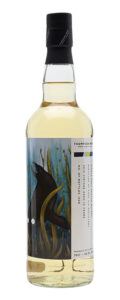 Nose: slightly sharper and peatier than the SMOS bottling. Cigarette ashes. Definitely showing more yeasty and vegetal hints (wee notes of cabbage), as well as wet concrete and fishy hints. Less sweetness from the cask, this is pure, coastal spirit.
Mouth: same feeling, sharp as a blade and hardly influenced by the wood, or so it seems. Lemons, grapefruits, ashes, kippers and a green, zesty side. Smoked (unripe) pears. A vague barley sweetness and some meaty touches, but it's missing the fruits that we found in the SMOS release.
Finish: long, clean and sharp. Mezcal territories.
A different style, quite rough despite the lower ABV, slightly more 'dirty' as well in my opinion. One of the few Thompson bottlings that didn't really fit my preferences so far. Sold out anyway.
Score: 81/100
Caol Ila 9 yo 2010 (57,1%, WhiskySponge 2020, first-fill hogshead, 183 btl.)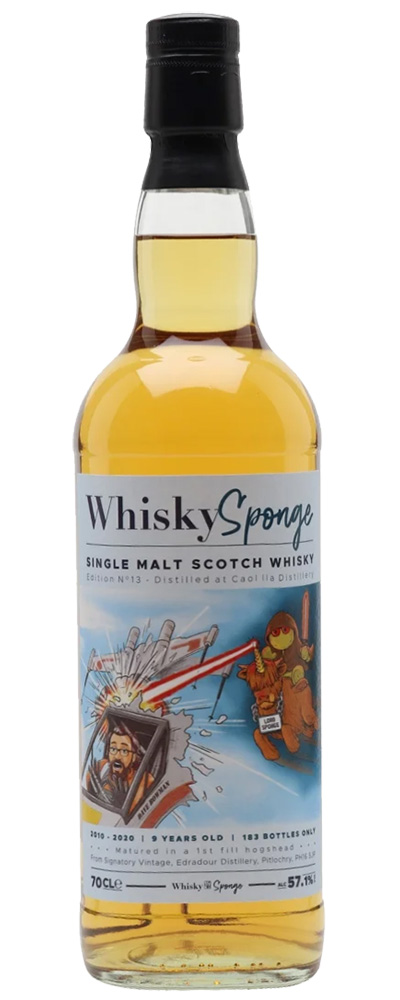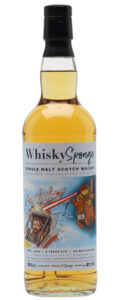 Nose: rounder again, making this come accross more mature. There's a hint of polished oak although there's no woody side as such. Vanilla marshmallow, peaches again and yellow berries. Dried seaweed and a highly seductive smoky note. Tobacco leaves. Head and shoulders above the others, I have to say.
Mouth: punchy but again very elegant. Sweet and fruity (lemon candy, yellow apple, a little bubblegum). This time we also find more spicy notes, like pepper, ginger and a hint of liquorice. More active wood. A little chilli too. More coastal hints and smoke towards the end, with a hint of iodine. A wee hint of torrefaction.
Finish: long and really warming, on sweet smoke, with a hint of salted nuts and bread crust.
Best of both worlds perhaps. Even though active wood is certainly not a prerequisite to achieve a nice, young Caol Ila, this simply seems more complex and more mature. Pretty impressive. Sold out as well.
Score: 88/100