The latest releases in the Whisky Trail range from Elixir Distillers are presented as a Concert series. On the labels you'll find famous American (country) artists like Tammy Washback, Loretta Lynearm, Jerry Lee Lauter and Dram Denvers.
While they were originally available overseas, some of them made it back to the UK and will be available shortly from The Whisky Exchange. There's also a sample pack  alongside an online tasting with Billy Abbott and Oliver Chilton.
The whiskies are definitely Scotch. There's an old Girvan 30 Years, one of these undisclosed Blended Malts 19 Years, a young Linkwood 10 Years and last but not least, another Glenburgie 21 Years…
Blended Malt 19 yo 2001 'Rockabilly Hoedown' (45%, Elixir Distillers 'Whisky Trail' 2021, sherry butt #56)
Nose: quite a few classic markers, like leafy notes, green tobacco, hummus and plenty of roasted nuts. Some earthy notes and pumpernickel. Plain malt. Herbal tea. A specific style of sherry, fairly thin with hardly any fruits.
Mouth: same thoughts. Quite thin and very earthy, with leafy and herbal notes. Seville oranges, leather and ginger. Tobacco. Walnuts and green almonds, cloves and hints of dark brew coffee. Slightly on the austere side, lacking some richness and body.
Finish: medium, still nutty, leafy and herbal.
Not too bad, a style that reminds me of some of the (lesser) Macallan Editions of late and indeed that's probably where some of the malt was produced. A sherried style with plenty of nuts and spices. Similar offerings from other bottlers were a bit richer and more enjoyable though.
Linkwood 10 yo 2010 'Viva Las Linkwood' (55,5%, Elixir Distillers 'Whisky Trail' 2021, hogshead #312699)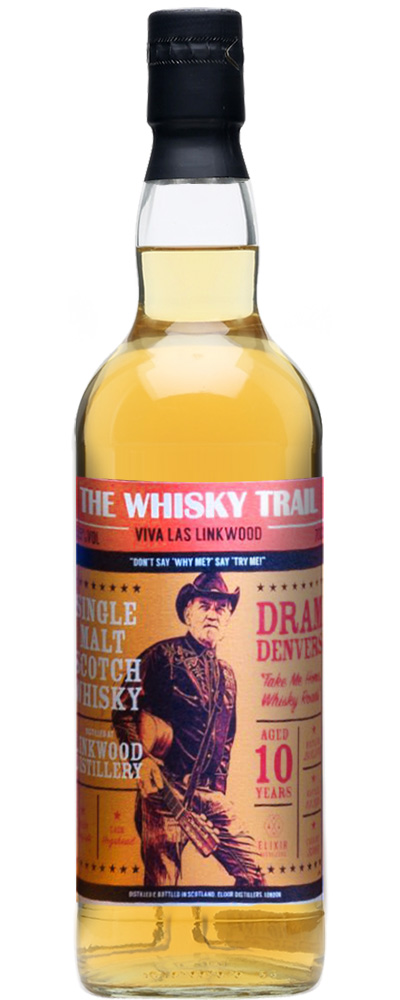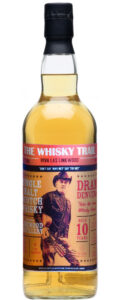 Nose: starts fairly simple, with common vanilla custard, lots of cereal notes and yellow apples. Then it picks up complexity, with nutty notes, grassy touches, a little coffee as well. Whiffs of peach syrup and buttered brioche as well.
Mouth: sweet start, with a full texture and more fruit syrups. Pineapple, baked apples and lemon sweets. Getting spicier after a while (white pepper, nutmeg). Hints of icing sugar. Some ginger and green, grassy notes towards the end.
Finish: quite long, grassy, with a lingering fruit salad.
The texture is really nice, as are the fruity notes. Perfectly fine, rather modern and slightly middle-of-the-road Linkwood.
Score: 82/100
Glenburgie 21 yo 1998 'The Glenburgie Jamboree' (56,7%, Elixir Distillers 'Whisky Trail' 2021, hogshead #751398)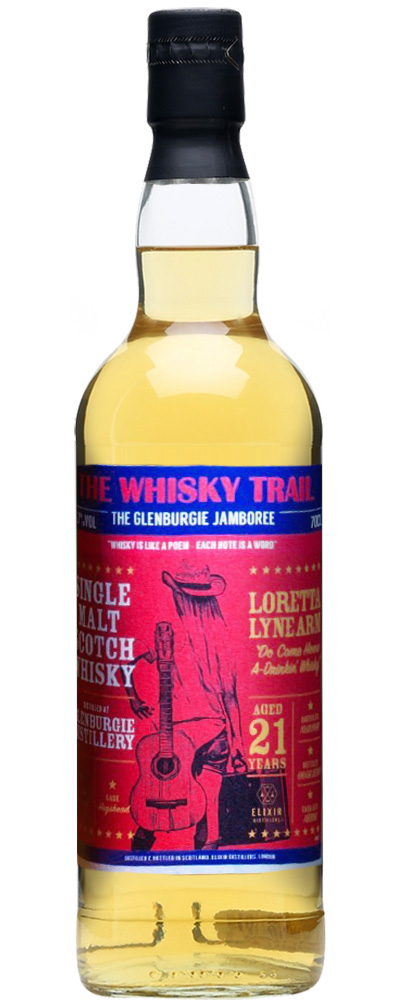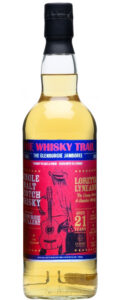 Nose: stone fruit sweetness with a waxy undertone. Vanilla cream and nectarines. Hints of bananas and marshmallow as well. Light toffee notes. Really nice, but it's never as tropical nor as exhuberant as the cask I tried the other day.
Mouth: a bit more tropical now, with pink grapefruit, hints of mango and apricots. Something Irish alright, but more on the 'green' side than on the tropical fruits. Round woody notes with a minty freshness. After a while a zesty, slightly bitter edge sets in, but it's not unpleasant. Growing ginger notes makes it sharper towards the end.
Finish: quite long, slightly grassy and greasy, with grapefruit.
I really dig Glenburgie from this period. This is my favourite expression in this series, but again this particular cask fails to stand out, especially against other casks from Elixir Distillers. A common thread in this Whisky Trail release? One last chance…
Score: 87/100
Girvan 30 yo 1989 'Girvan Shuffle' (58,1%, Elixir Distillers 'Whisky Trail' 2021, hogshead #167852)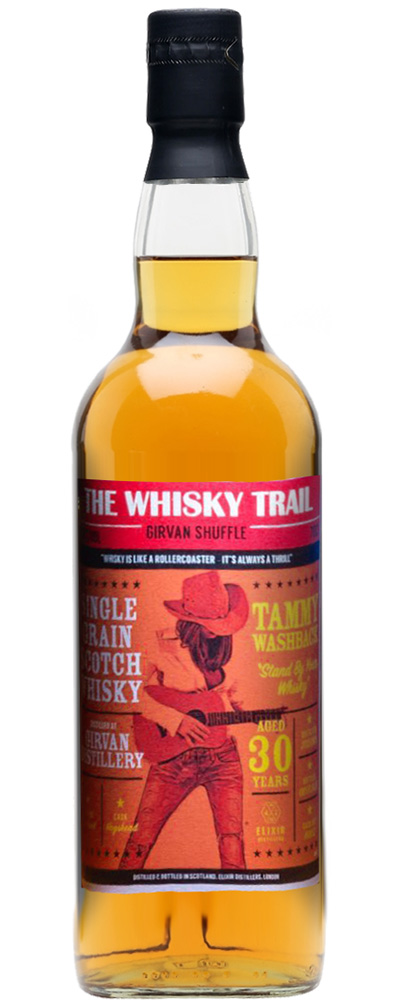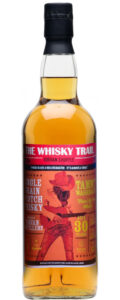 Nose: buttery toast and creamy coconuts, with a hint of white chocolate and some varnish. Butter pastry. Some rummy, floral esters as well as a faint metallic note, making it less bulky than other grains.
Mouth: a bit uncommon, lacking the usual bloated sweetness and creaminess. Some estery rum again, banana ice cream and plenty of citrus candy notes. Lemon custard. Heathery / herbal touches. Some fresh, plain oak as well, bourbon style.
Finish: rather short, with hints of Dutch marzipan stuffed cookies (yum!), coconut and fresh oak.
A slightly uncommon grain whisky, mostly because it's less sweet and less bloated than a lot of other grains. It makes it more playful in a way, but also a little more naked / alcoholic.
Score: 85/100