Flora & Fauna was a series brought together by United Distillers (now Diageo) in order to promote their lesser known distilleries, those that mostly went into Johnnie Walker back then. Now they offered a chance to try the original single malt whiskies.
The first releases were launched in 1991 and were only available at the distilleries. The initial collection contained 22 different whiskies. Over time some of them were discontinued, or replaced, and the original wooden boxes were left out as well. In 1998 nine new whiskies were released at cask strength. In a way the Flora & Fauna series was ahead of its time: whisky collecting was not as common as today, and the idea of a matching range (albeit with pretty irregular labels) was rare.
Today a dozen or so are still commercially available but many of them are getting hard to find outside of auctions.
What you may not know is that the name Flora & Fauna was never given by UDV. It was the whisky writer Michael Jackson who came up with the name, since the labels had small illustrations of Scottish animals and plants. The name started to live its own life. By the way, am I the only one who keeps mistaking it for Fauna & Flora – which somehow seems the more common word order in Dutch?
Today we're trying a small selection. Glenlossie 10 Years, Linkwood 12 Years and Mortlach 16 Years were part of the initial selection. Glen Spey 12 Years was added in 2001 alongside three other malts, bringing the collection to 26 expressions back then.
Glenlossie 10 yo (43%, OB 'Flora & Fauna' +/- 2019)
Nose: gristy notes with grape sugar, cake and stewed rhubarb. Light hints of porridge. Sweet lemon curd and banana milkshake. Some floral accents (heather) and moss, evolving towards sweet grassy notes.
Mouth: rather candied now, with a lot of pear drops and peaches, mixed with honey and vanilla custard. Sweet ginger, apple blossom and elderflower. Cake with glazing and a fragrant hint of rubbed lemon peels.
Finish: medium, on grassy notes, cereal sweetness and a very light gingery bitter edge.
A very simple, very approachable malt whisky. There's not much going on and it comes with this entry-level grainy side that reminds me of (decent) blends. Which is exactly what Glenlossie what made for. Available from Master of Malt or The Whisky Exchange for instance.
Glen Spey 12 yo (43%, OB 'Flora & Fauna' +/- 2019)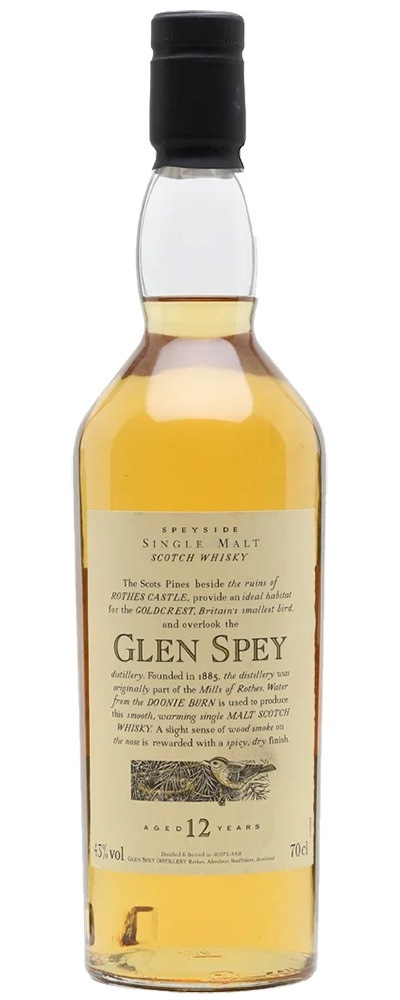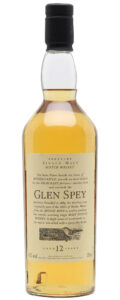 Nose: much more porridge and soaked cereals here, with a slightly milky touch. After a while some sweet banana esters, toffee sweetness and yellow apples, but also stranger notes, like wet cardboard and a sour, yeasty edge.
Mouth: the porridge is back, now with some nutty notes, sweet pepper and lemons. Bread crusts and plain malt. A metallic note. Also hay and more of this wet cardboard.
Finish: medium, on grains, pepper and an alcoholic touch.
Meh, this is going downhill. While the Glenlossie was simple but still enjoyable, this has some rough, cardboardy edges that make it harder to swallow. Also available from TWE or MoM.
Score: 75/100
Now let's to try find one or two releases that can strengthen our faith in this Flora & Fauna series.
Linkwood 12 yo (43%, OB 'Flora & Fauna' +/- 2019)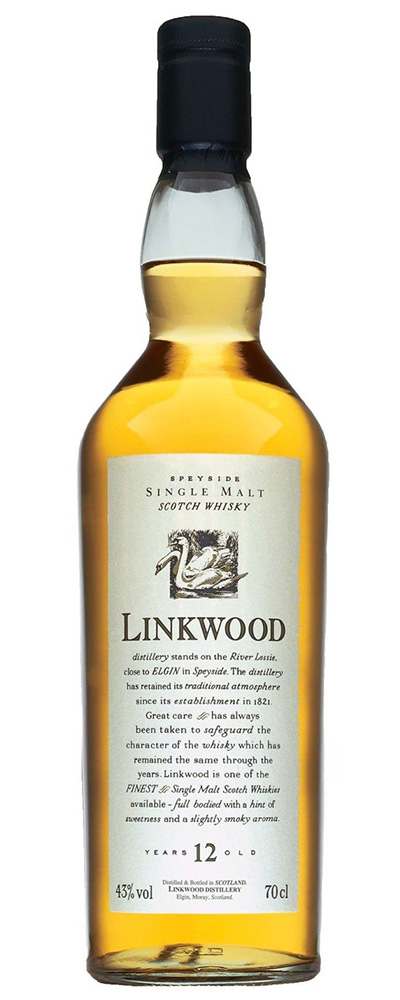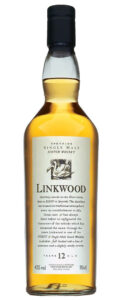 Nose: ah, nicer. A lot of green notes, Granny Smith apples and greengages. Some lemon and minty notes, always a nice combination. Almonds. Underneath there are barley sugars and a little vanilla.
Mouth: oily texture, with vibrant sweet lemons, some grasses but also nice waxy notes. More apple juice and subtle ginger. Too bad it's a little on the soft side, leaving room for the alcohol to reverberate.
Finish: medium, with grassy tea, a lightly floral note and herbal touches (aniseed).
Better, much better. Fresh, with a nice texture, balanced sweetness and even a waxy element. One to recommend in this line-up. Available from TyndrumWhisky or The Whisky Exchange.
Score: 83/100
Mortlach 16 yo (43%, OB 'Flora & Fauna' +/- 2019)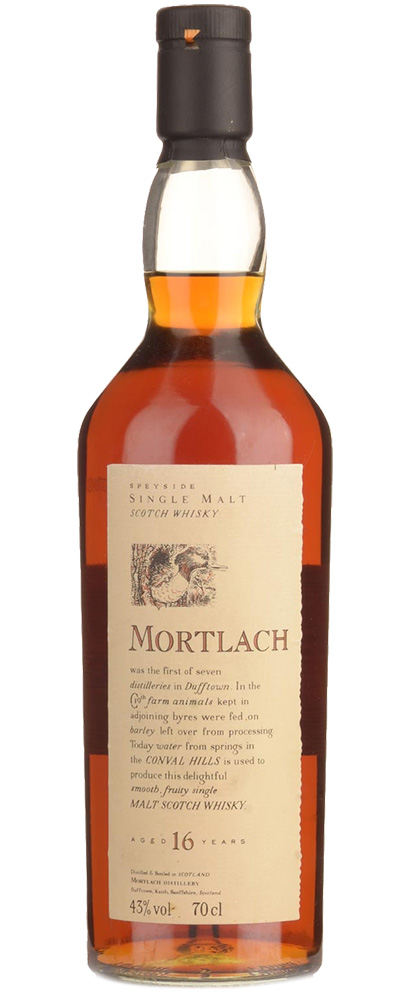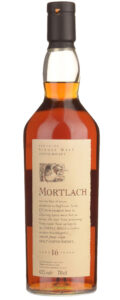 Nose: much richer, more sherried as well, in a particularly clean way for Mortlach. Orange peels, toffee apples and hints of gingerbread. Light milk chocolate, raisins, a bit of leather and this bright touch of polished oak. Balanced and really elegant.
Mouth: much more impact than all of the others. The minty notes and eucalyptus come first, quickly followed by hints of roasted malt, leather and crushed black peppercorns. Hints of crème brûlée. Liquorice. Really clean, flavoursome sherry, nice! Some earthy notes, orange peels again, later also hints of spiced chocolate.
Finish: quite long, on tobacco, liquorice, dried fruits and spicy oak.
Really good: a full-bodied, nicely sherried dram that exceeds expectations at 43% ABV. Perhaps the most loved Flora & Fauna of all? No wonder people were disappointed by the new Mortlach range in 2014. Unfortunately this old 16 is now almost impossible to find. You can still buy it from The Whisky Exchange but the price is rather high. They also offer 3cl samples.
Score: 88/100
In case you're interested, I have already tried the Mannochmore 12 Years, Dailuaine 16 Years and Blair Athol 12 Years some time ago.