Here we have three Caroni 1997 rum expressions, still our favourite distillery when it comes to the heavy style of rum.
One was bottled by The Whisky Agency as part of their Winter 2020 releases. This is below 50% so slightly 'softer' although that's relatively speaking of course. The other two are slightly newer and both above 60%, bottled in 2021 by Rum Sponge and Wu Dram Clan.
I'll be doing the same with Caroni 1998 soon…
Caroni 1997 (49,2%, The Whisky Agency 'Keep Going' 2020, barrel, 262 btl.)
Nose: elegant, for a Caroni. Plenty of herbal notes (rosemary, mint) alongside the usual tobacco leaves and whiffs of diesel. Oil paint. A touch of mustard. Hints of baked bananas and bourbonny, slightly caramelized wood. Hints of plasticine as well.
Mouth: more of these herbal notes now. Herbal extracts, cough syrup, lots of resinous notes. Some bitterness as well as a salmiak saltiness. Walnuts and ginger. Burnt gingerbread. Hints of tar and hessian.
Finish: long, with more oak spice, bitter herbs, tar and menthol.
Despite the lower strength, this is quite an intense, herbal version. Good but I'm missing some of the more funky notes and complexity.
Caroni 23 yo 1997 3A (60,1%, Rum Sponge 2021, two first fill barrels, 234 btl.)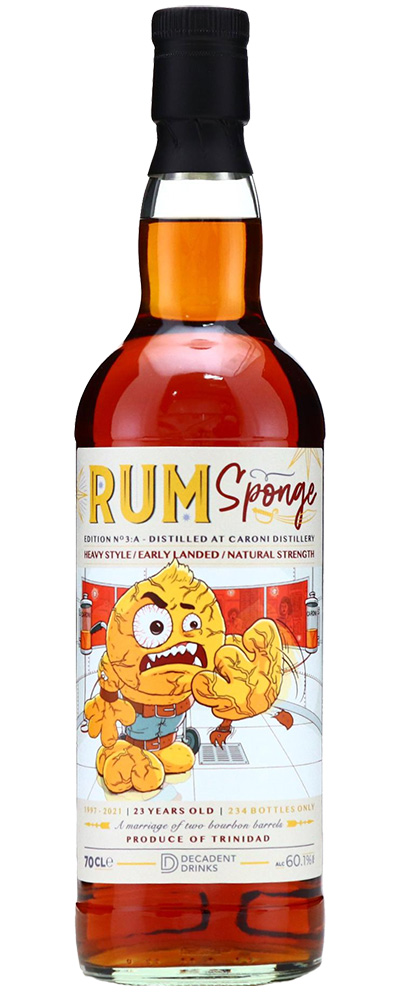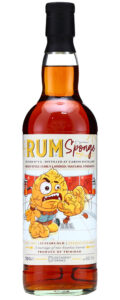 Nose: this one is certainly sweeter, with seemingly more oak as well. That said, it's also more industrial, with fusel oils, whiffs of acetone and petrol. Black olives. Cinnamon pastry and a bit of menthol. Even a hint of red fruits in the background. Very punchy, rich and complex, this stands out in this trio.
Mouth: quite a nice balance again between molasses sweetness, sugar cane and raisins on one side, and herbal dryness on the other side. Spearmint, eucalyptus, tar and peppercorns. Leather, cedar wood, hints of bitumen… Very much what we expect from Caroni.
Finish: long, dry, with more tarry notes, a hint of mocha and cigar leaves, but always a sweet layer underneath.
Quintessential Caroni, with the typical funky notes but also enough sweetness to keep it balanced. Our favourite in this session. Sold out but Master of Malt is still offering version 3B which is the same rum brought down to 48.5% ABV.
Score: 91/100
Caroni 1997 (60,6%, Wu Dram Clan 2021, cask #59)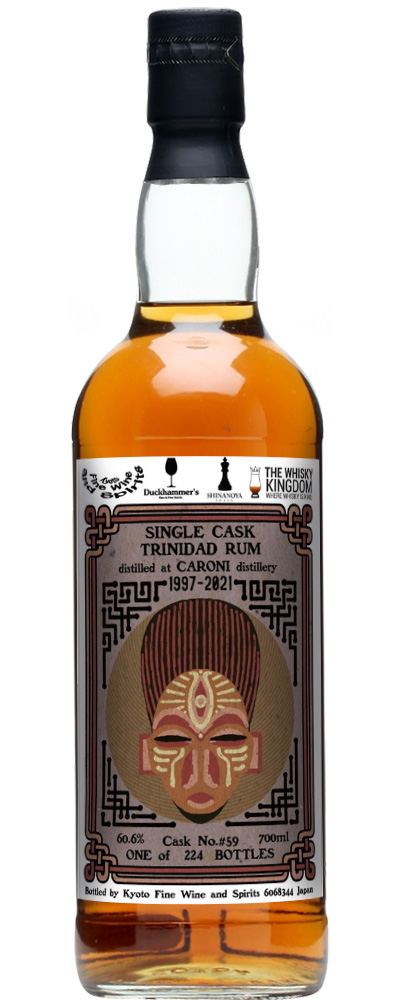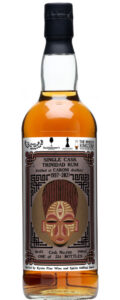 Nose: a tad more closed, it's fierceful but it needs time to unfold. Plenty of menthol, leather and oak spice (pepper, ginger), hiding some of the more delicate details that we got in the others. Molasse sweetness and overripe banana in the background.
Mouth: fiery pepper and woody dryness, balanced by caramel and caramelized fruits. Ginger and cinnamon, hints of juniper and camphory notes. Menthol. Dark brew tea and lots of leafy notes.  Charred wood.
Finish: long, dry, slightly dusty, with more pepper and a bit of caramel.
When I started to assess this trio, this Wu Dram bottling didn't impress immediately but opened up nicely over time, gaining complexity. High quality nonetheless.
Score: 89/100