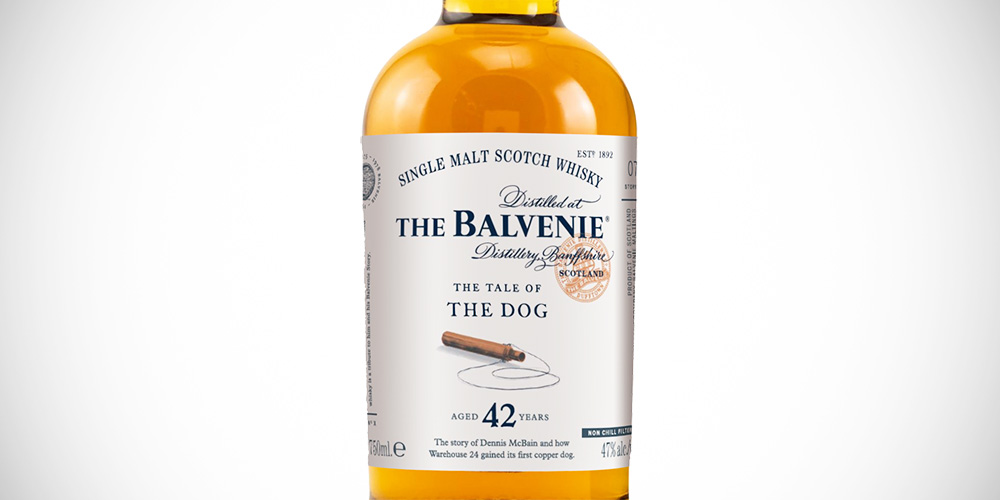 The Balvenie 42 Years 'The Tale of the Dog'
Balvenie is expanding its Stories series with The Balvenie 42 Years 'The Tale of the Dog'. This is the seventh and oldest story so far, and apparently it's about the young apprentice Dennis McBain learning the true meaning of the phrase 'taking the dog for a walk' (referring to a copper dog…).
Its 42 years of maturation brought this dram down to 47% ABV and made it smooth and honeyed, according to the back label.
Glenmorangie 23 Years 'Year of the Tiger'
Glenmorangie distillery is celebrating the Chinese Year of the Tiger (2022) with an upcoming 23 year old release, a 1998 vintage to be precise (also a tiger year).
The whisky is aged in a marriage of Pedro Ximénez sherry and bourbon casks, leading to a rich sweetness and spicy notes. A total of 888 bottles will be available, released at 46% ABV.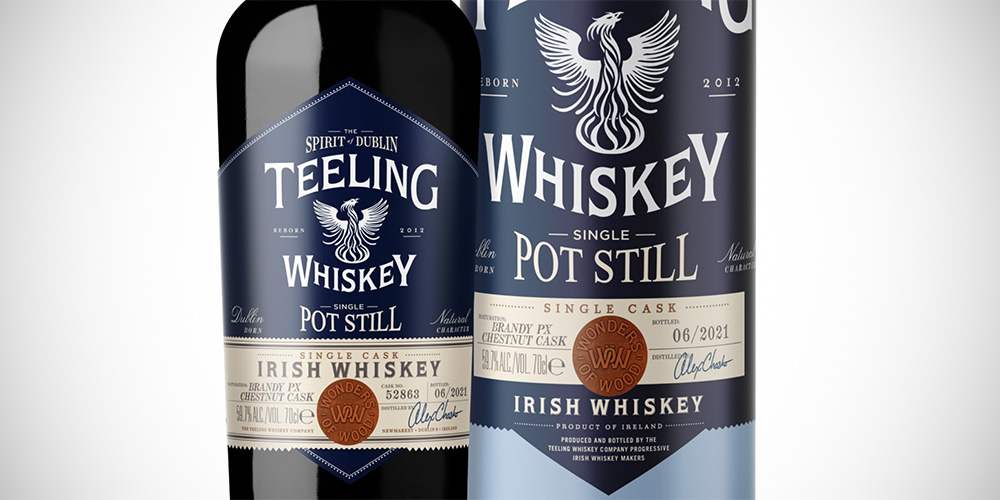 Teeling Pot Still – Brandy PX Chestnut Cask
Teeling Whiskey announced the third in their series of Wonders of Wood bottlings. It is a Dublin distilled single pot still, using a uniquely Irish mash bill of 50% malted and 50% unmalted barley. This release was fully matured in Brandy PX chestnut casks.
Nowadays chestnut wood isn't common in the sherry region, but until the 1930s it was very common to use it for casks. One small producer is still using large 750 liter chestnut tonéles for the maturation of its 'Diez Mil Botellas' brandy, after seasoning them with their own Pedro Ximénez wines first.
The Teeling Brandy PX Chestnut release is limited to 600 bottles, released at cask strength 59.7% ABV and available from the Teeling website.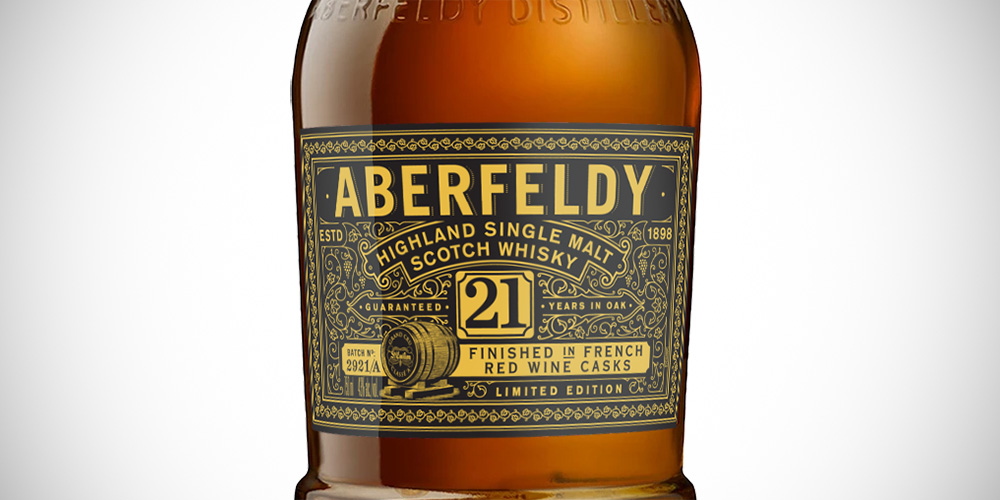 Aberfeldy 21 Years – red wine finish
After a 15 year-old and 18 year-old with similar specs, Aberfeldy is now releasing the Aberfeldy 21 Year Old finished in French Red Wine Casks. The casks were sourced from the Saint-Émilion region (Grand Cru Classé A). It comes at a fairly modest strength of 43% ABV.
Also interesting
Things that may not have been widely announced but that grabbed my attention in shops recently…