Double-V is the french prononciation of the letter W, referring to Whisky. It is the brainchild of Manu and Bruno, two Belgian whisky lovers who started buying casks a couple of years ago. In July 2020 they released the first three bottles.
Contrary to most other start-up bottlers, they don't go for ready-to-bottle whisky but they're prepared to take the risk of buying young whisky, monitoring its development and re-racking where necessary. Patience is key.
You can find Double-V whisky from different retailers, like The Bonding Dram, Dram 242, Gedeelde Vreugde or Whiskybase among others.
Tomatin 9 yo 2011 (58,5%, Double-V 2020, Guadeloupe rum barrel #106/2011, 222 btl.)
Nose: sweet and fruity. Yellow apples and gooseberries and the rum probably added some tinned pineapple and banana. Vanilla custard and golden syrup. Hints of Haribo sweets. Light whiffs of varnish and chalk as well.
Mouth: very fruity again, although the sweetness is matched to some acrid, green oak and a lot of white pepper. Some aniseed and ginger, as well as an aggressive grassiness in the back. Water doesn't help, instead of making room for the fruits it brings out bitterness and a certain fragrant side.
Finish: long, still slightly sharp, with plenty of grassy notes alongside green fruits.
Not a bad start. The nose was really good, with a nice added layer of rummy notes, but on the palate the green wood is quite loud. Around € 75, available from Double-V direct or from one of their partners.
Miltonduff 11 yo 2008 (62,7%, Double-V 2020, Pedro Ximénez hogshead #180612, 323 btl.)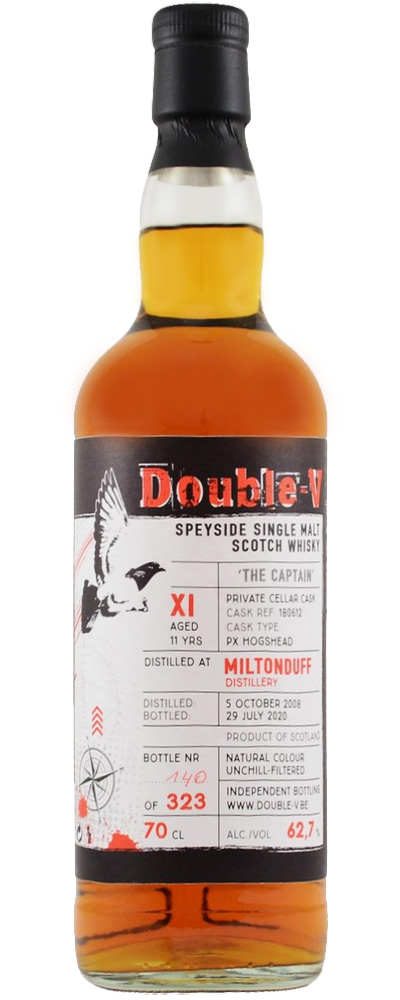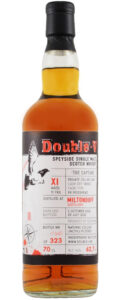 Nose: balanced sherry notes. Baked apples, roasted nuts, cinnamon pastry, hints of butterscotch and muscovado sugar. Hints of cigar leaves and blackberries as well. Good start.
Mouth: quite hot and spicy. Chilli, clove, nutmeg, some liquorice, leafy notes again, Seville orange and then also a hint of rubber and soy sauce. Rye bread and gingerbread. There are blueberries and sultanas, as well as a caramel sweetness, but the spices prevail.
Finish: quite long and fairly dry, on chocolate and herbal notes.
A second example of active oak, giving it a slightly botoxed impression. Miltonduff has excellent fruity whiskies but they need time. Make-up is not necessarily the solution. Also there's no disgrace in bringing a whisky down to something like 50-55% in my opinion.
Score: 83/100
Ledaig 11 yo 2009 (54%, Double-V 2020, refill hogshead #700036, 253 btl.)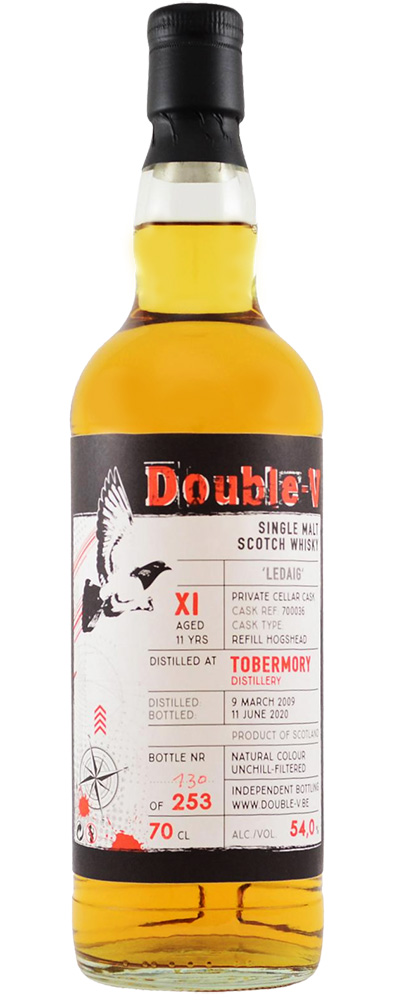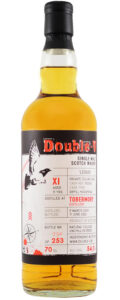 Nose: fairly gentle, with cold ashes but also garden fruits. Apples and peaches, as well as lemon candy and nice hints of paraffin. Wet rocks, tweed jackets, almonds and some menthol. A beautiful combo.
Mouth: more powerful, but still with a certain elegant quality. A lot of menthol, oily notes, smoked lemons and hints of petrol. Sooty smoke, black pepper. Then more towards grapefruit and assorted nuts. Subtle sweetness and firm peaty notes – this really works.
Finish: long, warming, with sweet citrus and lingering smoke.
This Ledaig is the highlight of the series. It's also the most natural one and despite the peaty power also the most balanced whisky of the series. Recommended. Around € 95.
Score: 88/100