Here are two recent bottlings in the Whisky Sponge series from Decadent Drinks. A sample package was finally delivered by UPS after nine weeks!
One is a Tormore 1990 with a 1950s inspired label that says Genuine! and seems to be pre-cellared with all the necessary tears and smudges, ready to be auctioned as an Italian barn find. The kind of idea only Angus would come up with. The other one is a Glen Garioch from the same vintage, with a colour that hints at more active wood.
Glen Garioch 31 yo 1990 (53,9%, Whisky Sponge 2021, refill hogshead, 201 btl.)
Nose: anold-school profile with a good dose of beautiful polished oak. Linseed oil and other mineral notes. Tobacco leaves. Moss. Hints of bung cloth and liquorice as well. Complex and really vivid for its age.
Mouth: rather active oak again but there's a lot to balance it. Dark berries, toffee and brown sugar, sweet herbal tea and some earthy, mossy notes again. Tobacco. Toasted nuts and black peppercorns. Leathery notes and cedar too. It becomes a little drying in the end but the wood is nicely integrated.
Finish: long, herbaceous, with dried fruits and sweet tobacco.
This really has an old-school side to it, but at the same time it's surprisingly vivid. Lovely tobacco notes. Maybe not the most typical Glen Garioch, but complex whisky with a soul. Sold out as far as I can tell.
Tormore 31 yo 1990 'Genuine!' (53%, Whisky Sponge 2021, 2 first-fill barrels, 422 btl.)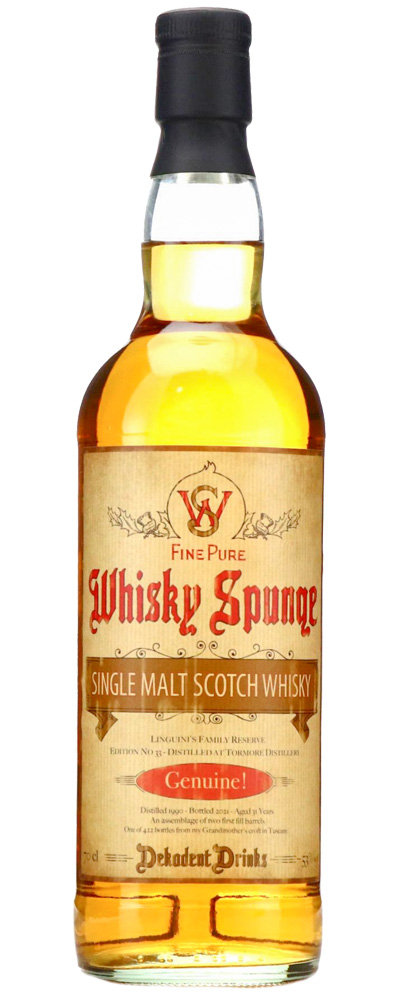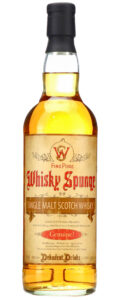 Nose: a smoother, more integrated profile on ripe yellow apples, banana pie, barley syrup and vanilla custard. Waxed papers. Round and fruity but mellowed by some dusty notes, chamomile and hay. Two drops of Calvados. Subtle hints of polished oak and baking spice. Perfectly ironed by time.
Mouth: oily texture, with stewed apples, hay and a hint of honey. Waxy still, but now with a slightly louder resinous / oaky side. Cinnamon and aniseed, with a light peppery kick. A nice dusty touch again. Highly integrated, it almost seems to be molded into one 'old' flavour that is hard to tear apart.
Finish: long, with old-school apples, subtle resin and toffee.
This one is more mellow and subdued, with lots of gentle fruits. The spices feel less in place here, so I would go for the punch of the Glen Garioch. Sold out from Decadent Drinks but still available from Master of Malt for instance. Score: 87/100