We're trying four whiskies from the recent batch of The Whisky Exchange exclusives. In total there were eight, if I'm not mistaken. They were presented at the latest Whisky Show and some of them sold out very quickly once they appeared online in October.
We'll start with a fruity Imperial 1995 and Glen Elgin 2008, followed by a peaty intermezzo in the form of a Caol Ila 2007 and we'll end with an undisclosed sherry bomb, an undisclosed Speyside single malt 2008.
Imperial 25 yo 1995 (50,1%, The Whisky Exchange 2021, bourbon barrel #7845, 165 btl.)
Nose: as expected, very fruity.  Stewed pears and peaches, as well as some banana and mango. Grassier notes after a while, including some lemongrass and green tea, with hay, biscuits and coconut flakes. Minty freshness. Subtle white flowers, a rather fragrant waxiness and drops of mineral oils too.
Mouth: easy pleasures, but not the exotic fruit bomb we had from Watt Whisky the other day. This stays on the greener side, with green lemons, apples, peaches and green banana, mint and cereals. Hints of fragrant balms. Ginger and white pepper. More grassy touches.
Finish: long, quite spicy, with zesty citrus and subtle minerals.
Some of these casks are wonderfully tropical but this cask range from 1995 shows a slightly less ripe fruitiness and perhaps more active bourbon wood. Nonetheless a very fresh, vibrant and pleasant Imperial of high quality. Sold out, as far as I can tell.
Glen Elgin 13 yo 2008 (52,2%, The Whisky Exchange 2021, hogshead #803875, 190 btl.)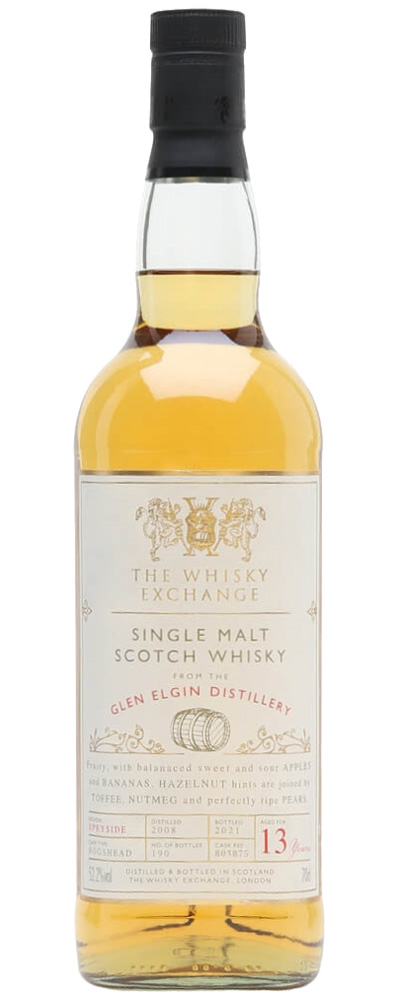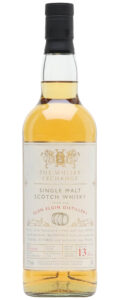 Nose: actually not that far away from the Imperial. Gooseberries, Granny Smith, hints of green banana and unripe pineapple. Cereals. Subtle sunflower oil. Maybe a little more nutmeg this time.
Mouth: sweet, slightly fatter and slightly darker now, with toffee and hints of vanilla latte alongside the (orchard) fruit notes. Pears, a little custard and brioche. Yellow berries. Baking spice, a hint of char and grassy notes in the background.
Finish: quite long, with a thick texture, some nutty notes and toffee sweetness.
Another really fruity whisky, with a nutty edge and a fairly thick texture. Glen Elgin is a really reliable distillery in my book and this one is really affordable. Available from The Whisky Exchange. Score: 87/100
Caol Ila 13 yo 2007 (55,6%, The Whisky Exchange 2021, cask #320247, 242 btl.)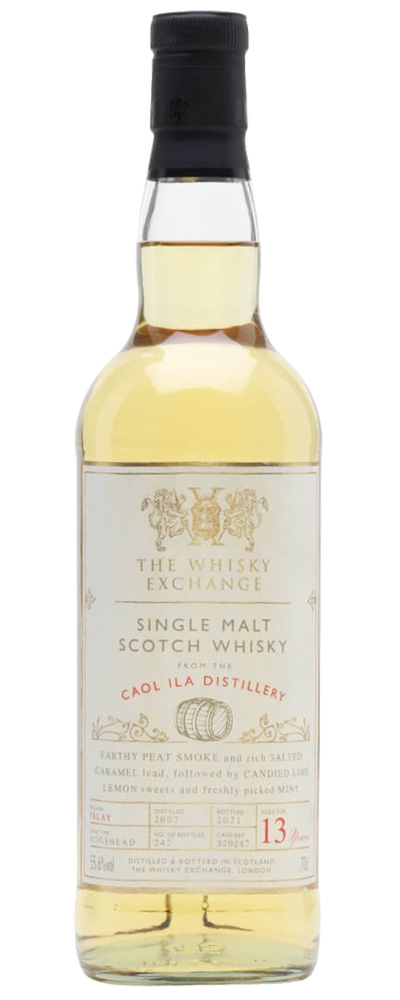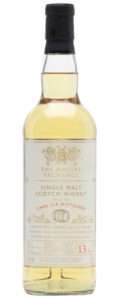 Nose: citrusy and fresh, with some oyster juice, gradually developing a little more vanilla, almonds and antiseptics. Earthy peat smoke, even though it's no monster. Plaster and new tyres. Wet wool. Branches.
Mouth: a rather sweet onset, with lemon candy, lime and jelly beans, as well as light toffee, quickly followed by briney notes and hints of olives. A little more peat and antiseptic notes than the nose suggested. Minty notes and hints of tea as well.
Finish: long, still showing this great balance of candy sweetness, iodine-laden smoke and salt.
Who said anything about reliability? This is a pristine middle-aged Caol Ila, with decent complexity and a nice rounder side. Just very good. Available from The Whisky Exchange. Score: 87/100
A Speyside Distillery 12 yo 2008 (55,2%, The Whisky Exchange 2021, sherry hogshead #4, 244 btl.)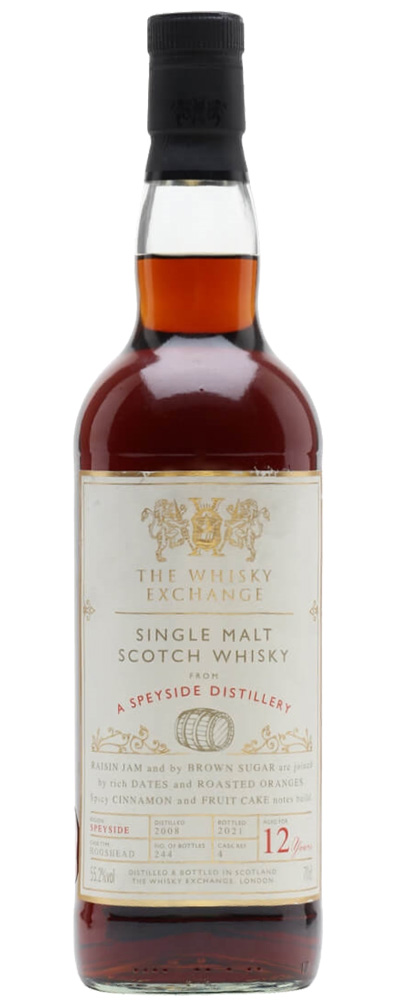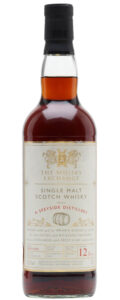 Nose: excellent. Rather juicy sherry, full of raisins, prune jam, hints of raspberries as well. Toffee apples and blackberries underneath. Tobacco. Very full and fruity, with some brown sugar, chocolate and tobacco but certainly less umami / rubbery notes than the Speyside 2008 we saw in the Reserve Casks Parcel 6.
Mouth: same flavours, think raisins and dates, cinnamon pastry, chocolate cake and brown sugar, but also brighter notes of raspberry, lingonberry jam and cassis. Cocoa, anise cookies, some umami flavours and candied orange. Hints of precious wood. Really good.
Finish: very long, slightly drying at full strength, with more dried fruits, hazelnuts coated in chocolate and a hint of toast.
A rich and fruity sherry bomb, clean and robust but with a certain level of juicy acidity, exactly how we like them. Sold out, I'm afraid, let's hope there's more where this came from. Score: 90/100