Two undisclosed Speyside single malts bottled by the Thompson Brothers. The first one was distilled in 1989 and bottled after 31 years as a mix of two refill barrels.
The other one is an undisclosed Speyside Malt 1998. On the label there's a chair and some sort of galaxy in space, similar to another 1998 released a few months ago. If this is a clue for guessing the distillery, then I must admit I'm not getting it.
Speyside Malt 31 yo 1989 (51,3%, Thompson Brothers 2021, two refill barrels, 527 btl.)
Nose: fruit salad with a delicate beeswax note in the background. Hints of bananas, quinces and papayas, as well as some mango and apricot. Meadow flowers, whiffs of vanilla and almonds. Golden syrup. Over time it develops a faint whiff of potpourri.
Mouth: more fruits. Sweet oranges, pink grapefruit and ripe gooseberries. Still a hint of papaya. There's something liqueur-like to it as well. Honey. Then shifting towards nutty notes (green almonds), soft hints of tobacco and some zesty notes, showing a very light bitter edge.
Finish: long, still quite creamy, with sweet citrus, biscuity notes and honey.
Seductive fruits with a creamy, waxy texture. Well aged and easily drinkable. Not often that you see Thompsons releases available in shops, but it's now actually in stock over at Master of Malt.
Speyside Malt 22 yo 1998 (54,5%, Thompson Brothers 2020, refill hogshead, 272 btl.)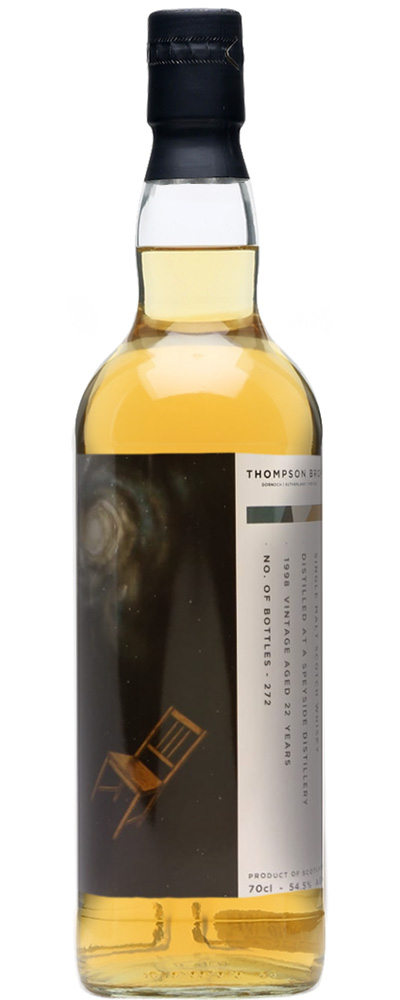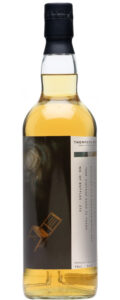 Nose: not as waxy and thick as the older one, but similarly fruity. Now more orchard fruits, like peaches, apple peelings, maybe faint tangerine. A little sunflower oil. Then minty notes and hints of brioche, as well as faint grassy touches in the background.
Mouth: more youthful oomph and oak spice. Hints of bread and beer, vanilla cake and sweet lemon juice. All very natural, with plenty of plain barley. Drizzles of honey. Evolves on grapefruits, a wee chalky hint, alongside white pepper and grassy oak.
Finish: medium, with vague fruits, cake and oak spice.
All good, simply a well-made malt. Just not as interesting or exciting as the older sibling. I'm not sure whether this 1998 is gone already, or still about to arrive in stores?
Score: 87/100