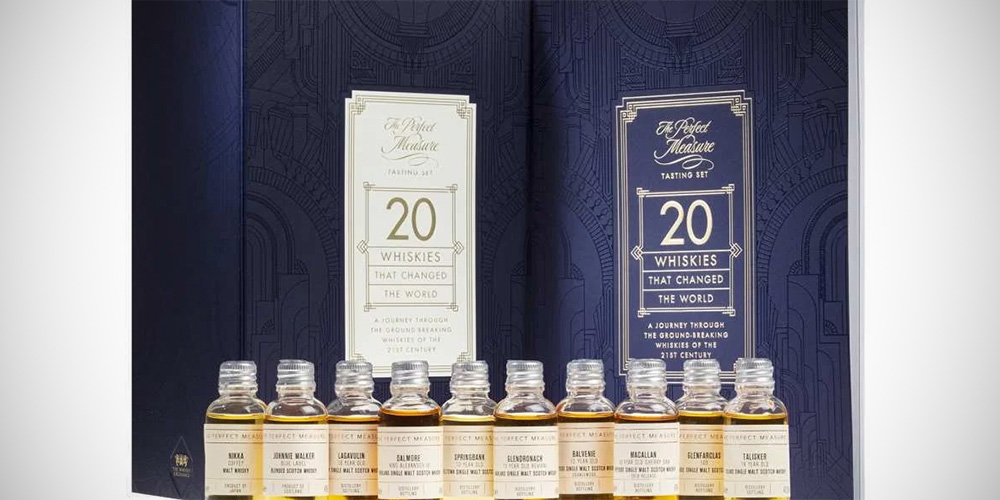 20 Whiskies that changed the world (Whisky Exchange)
The Whisky Exchange just presented 20 Whiskies that changed the world, a carefully curated set of samples of twenty whiskies that left their mark on the modern whisky world. It comes in a luxuriously executed box, with a separate drawer that contains a pair of Perfect Measure glasses as well as a book that explains each whisky.
I happen to have a set on my desk and I must admit it looks stunning. The whisky is divided into four themed flights (Whisky revolution, Magic of the Cask, Peat makes the world go around and The new world) and I agree
Really a stunning gift for serious whisky aficionados (isn't Father's Day coming up?). It is now available from The Whisky Exchange.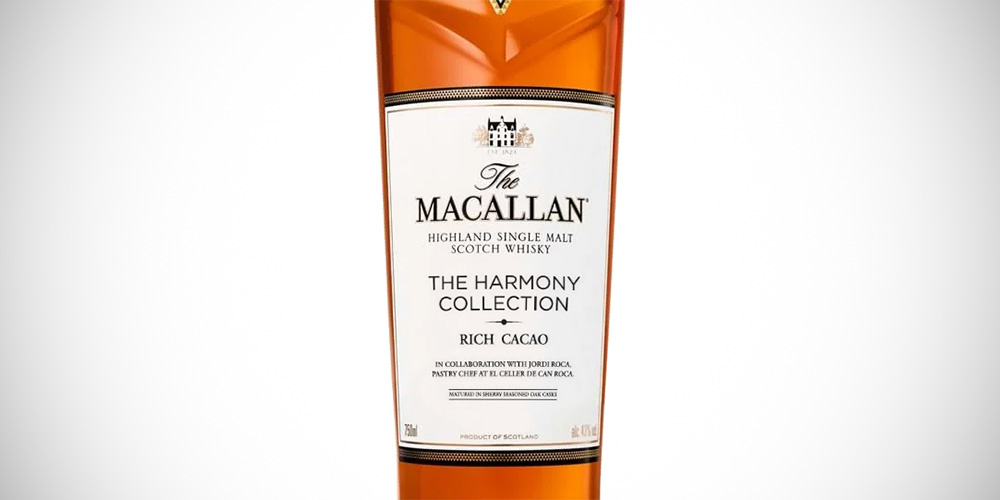 Macallan The Harmony Collection – Rich Cacao
Rich Cacao is the first expression in an upcoming series from The Macallan, named The Harmony Collection. It is a collaboration with Jordi Roca, the pastry chef of El Celler de Can Roca who is known for extraordinary chocolate creations.
While the packaging is still a secret, it will be innovative as it uses paper made from discarded husks of cacao pods. The whisky is bottled at 44% ABV and a combination of European and American oak sherry casks, which pair well with dark chocolate.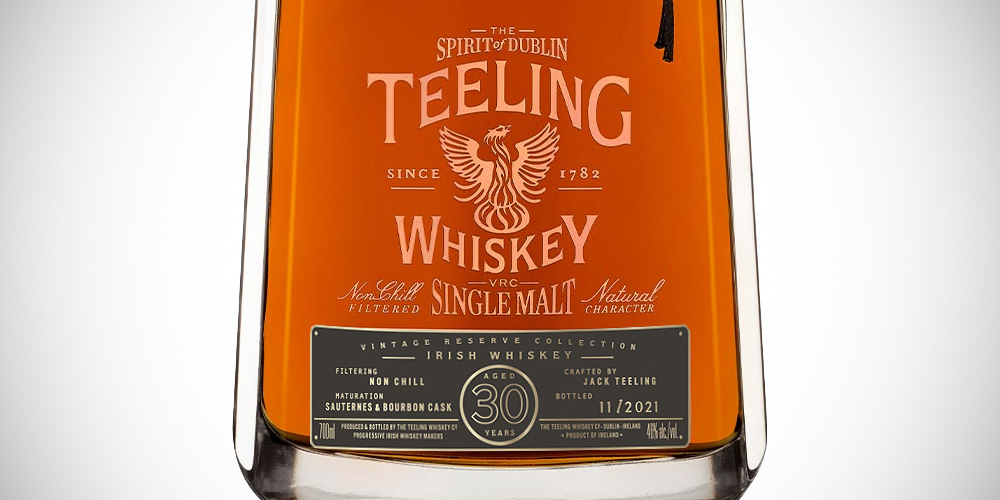 Teeling 30 Year Old (2021)
A new Teeling 30 Years single malt is expected later this year. It will be composed from Sauternes and bourbon casks (contrary to the previous release which used white Burgundy casks). It also features a slightly different label with dark accents instead of the bronze elements.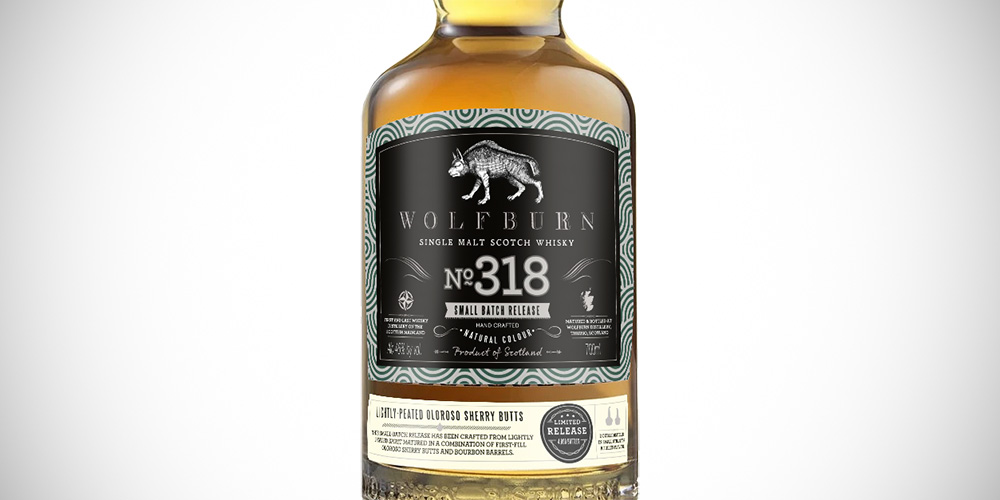 Wolfburn No.318 Small Batch
The next Wolfburn Small Batch No. 318 is a limited release of 4800 bottles. It is created from a lightly peated spirit matured in a combination of first-fill Oloroso sherry butts and bourbon barrels. Bottled at 46% ABV, the label promises rich desert (sic!) wine aromas mixed with bourbon sweetness.
Also interesting
Things that may not have been widely announced but that grabbed my attention in shops recently…