In May 2021 Bimber distillery kicked off The Spirit of the Underground, a series officially licensed by the London Transport network, showcasing a different tube station on each bottle.
The initial batch featured four single casks, all ex-bourbon, priced £ 125 but already sold out. New expressions will be added in the future to populate each of the city's 11 lines.
Bimber Baker Street (58,1%, OB 'The Spirit of the Underground' 2021, ex-bourbon cask #126, 264 btl.)
Nose: baked apples with brown sugar, as well as lemon peel and minty notes. Roasted pineapple, drizzled with rum, as well as a hint of green banana. Something akin to agave spirit, ginger ale and grassy touches. A rather Latin version of Scotch? The oak is obvious, but I like its profile.
Mouth: more pineapple, with big hints of citrus and liquorice wood. Now also hints of nougat, hints of chili, peppermint and kirsch. A bit hot. Later we find orange peels, ginger cookies and nutmeg, as well as some chocolate towards the end.
Finish: long, with more baking spices and more chocolate. The oak is adding a lot of warmth (or heat if you like).
A good start, although the overall woodiness came as a bit of a surprise here (spoiler: it's a common thread). I really liked the rummy undertones, could this be a winner already?
Bimber Waterloo (58,3%, OB 'The Spirit of the Underground' 2021, ex-bourbon cask #99, 257 btl.)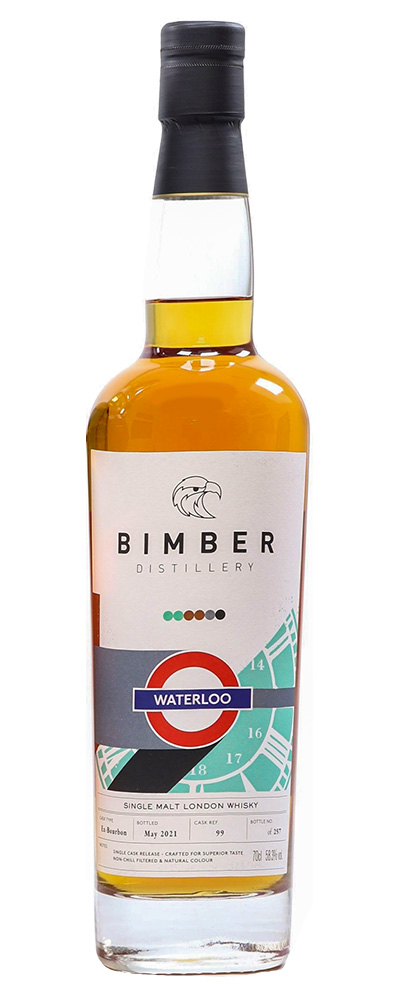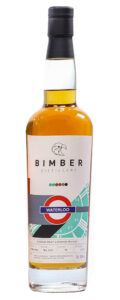 Nose: still some pineapple, now joined by pears and plenty of honey. Candied ginger. Sweet vanilla with a buttery touch. Marshmallow as well. Black pepper, nutmeg. Also fresh notes of eucalyptus and pine wood.
Mouth: rather thick but a little more focused on oak spice now. Nutmeg, black pepper and a chili bite. Burnt pastry. Peppermint and eucalyptus, a slight metallic edge, with toast and liquorice. A few drops of water bring out more toffee sweetness and make it a lot rounder.
Finish: long, slightly hot, with fresh oak and citrus peel.
This packs a lot of oak spice into a big, punchy package. One for rye lovers perhaps. Not my personal favourite, even after dilution, which I would certainly recommend.
Score: 81/100
Bimber King's Cross St. Pancras (58,5%, OB 'The Spirit of the Underground' 2021, ex-bourbon cask #129, 259 btl.)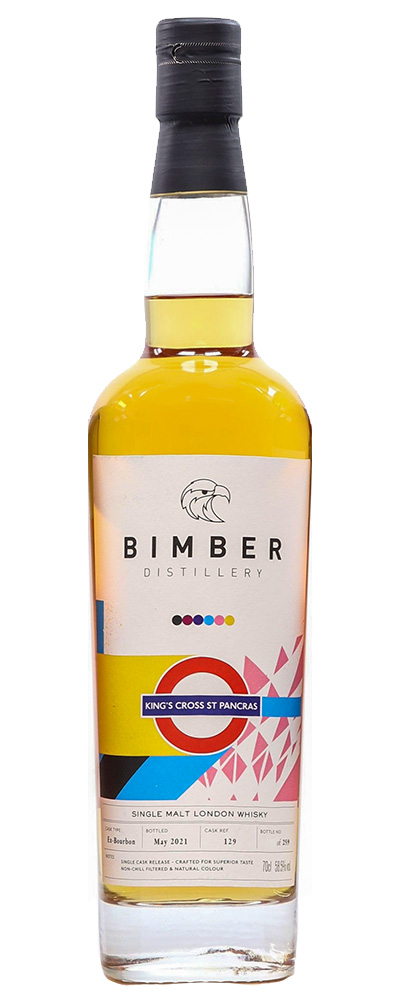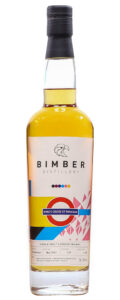 Nose: slightly more restrained. There are some orchard fruits (mainly apples) but they are overtaken by juniper, ginger and dried Mediterranean herbs, evolving towards floral notes. Also light waxy notes and green melon.
Mouth: a nice fruitiness now, with a slightly tropical edge, but still quite subdued. Pineapple but also mango and peach. After that the oak spice sets in again, but they're better integrated than in the Waterloo. Citrus peel and ginger cookies.
Finish: long, on fresh oak shavings, with lemon.
This one is quite vivid and more on the herbal side, but overall it finds a better balance between fruits and spice. The tropical fruits make this one a highlight, and water helps again. My favourite of this series, although Baker Street wins the originality award.
Score: 87/100
Bimber Oxford Circus (58,8%, OB 'The Spirit of the Underground' 2021, ex-bourbon cask #172, 261 btl.)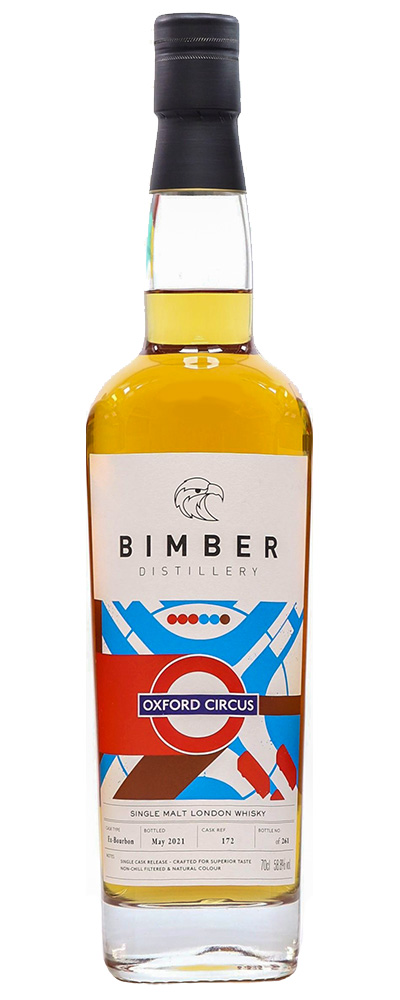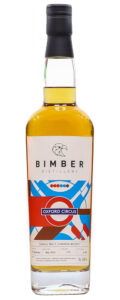 Nose: creamy toffee and caramel at first, with some bready notes, walnut oil and hay. Yellow apples again. Vanilla ice cream. At the top there's a sharp lemony zing. Hints of coconut flakes as well.
Mouth: roasted pineapple and caramelized sugar. This one reminds me of a rum cask again, much like the Baker Street. Hints of coconut and sweet pepper. Then some black pepper and chocolate notes, evolving towards roast coffee beans.
Finish: long, with a toasted hint, peppery herbs and oak heat.
Coconut seems to be a theme here, bringing it close to grain whisky or actual bourbon at some point. It's relatively rounded and pretty good.
Score: 83/100
In conclusion, these are four well-made whiskies. They're still young and the casks have a lot to say, so their profile is fairly close together (even though there are definitely balance differences). A little more variation would be appreciated further down the collection.