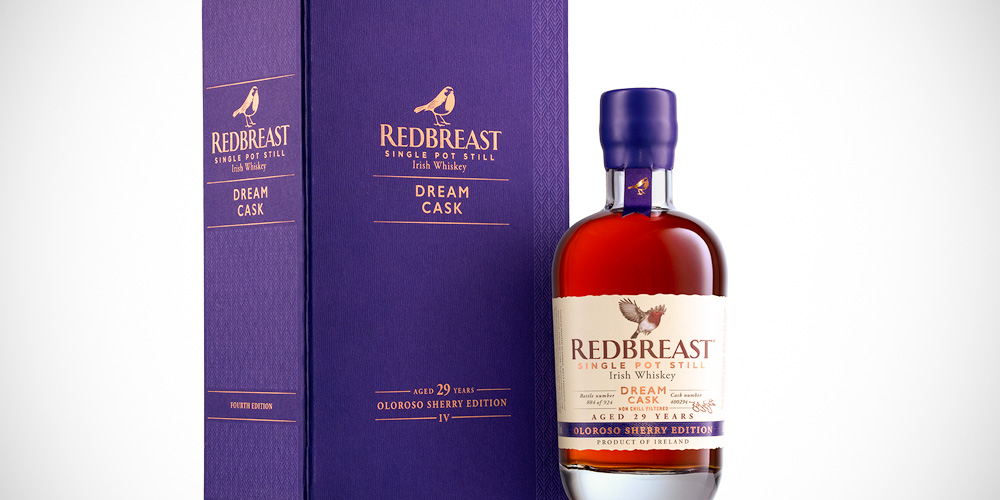 Redbreast Dream Cask 29 Years – Oloroso Sherry
The fourth Redbreast Dream Cask release has been unveiled to celebrate World Whisky Day: Redbreast Dream Cask Oloroso Sherry Edition.
This 29 year-old single pot still Irish whiskey is a vatting of four whiskeys initially matured in ex-bourbon barrels (one 1989 which was re-casked into a Ruby Port cask in 1995 and three 1991 casks), married in a single Oloroso sherry butt #400294.
The resulting whiskey is bottled at 51.2% ABV. A total of 924 bottles (50 cl) are available to Birdhouse members in an online ballot which will be running from 17th to 25th of May. Successful participants can purchase a bottle for € 520.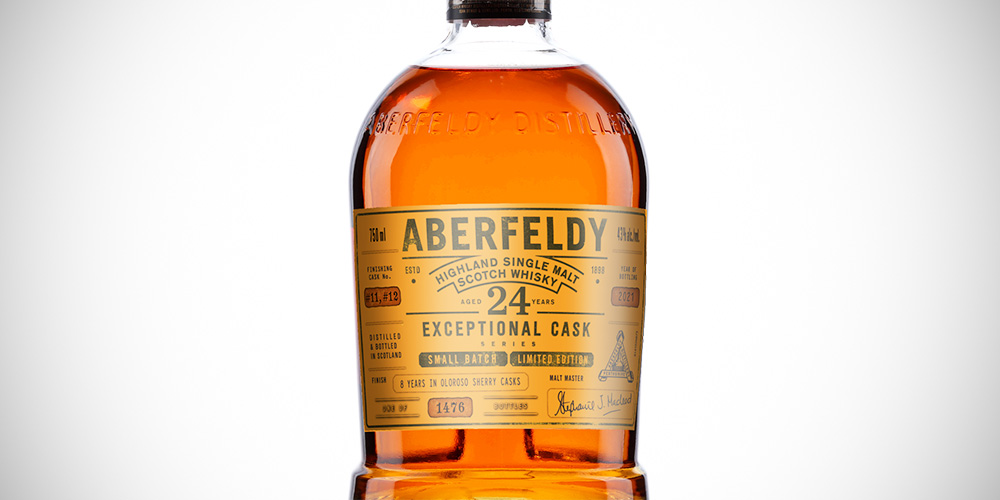 Aberfeldy Exceptional Cask 24 Years – Oloroso
The upcoming limited edition from Aberfeldy distillery is the Aberfeldy Exceptional Cask 24 Years, finished for 8 years in Oloroso sherry casks #11 and #12. It is bottled at a relatively meager ABV of 43%, yielding 1476 bottles.
There's no further information about the price or release date.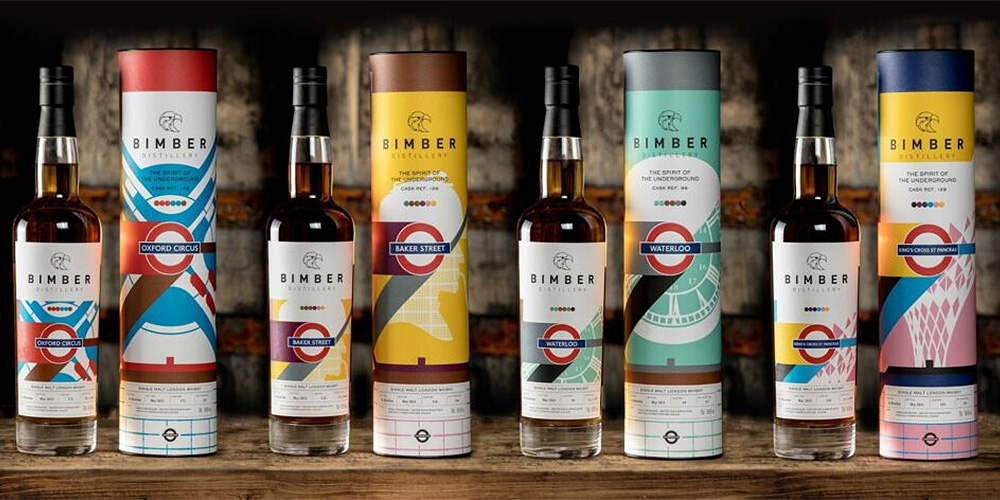 Bimber Spirit of the Underground
London based Bimber distillery released The Spirit of the Underground collection, a series officially licensed by the Transport of London Underground network and featuring a different station on each of the bottles.
The initial batch features four stations, limited to 260 bottles per station, and they are presented in a tube, of course (ha!). They're all ex-bourbon single casks, priced £ 125. New expressions will be added in batches populating each of the city's 11 lines.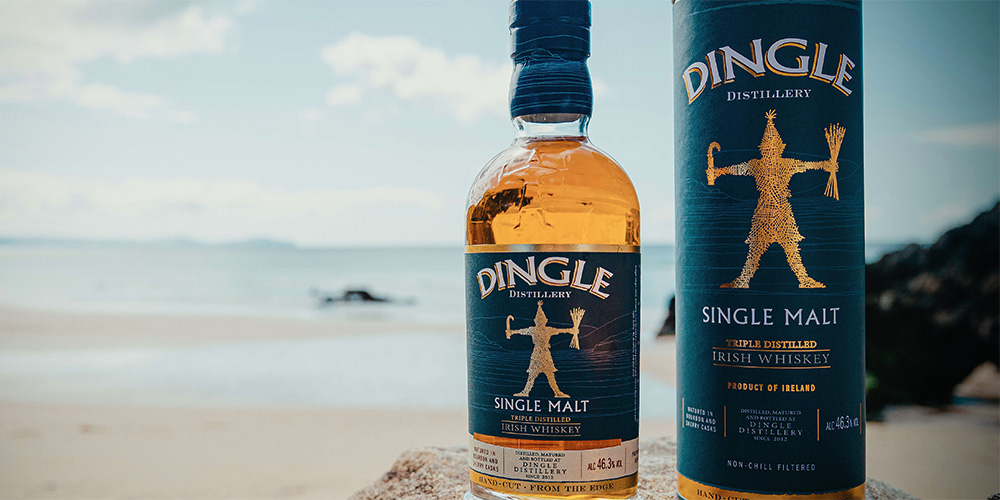 Dingle Single Malt Irish Whiskey
Dingle distillery presented its first core range whiskey, the triple distilled Dingle Single Malt Whiskey. It is the first whiskey composed with 100% own spirit, predominantly six to seven years old. The mix contains 61% PX sherry matured whiskey and 39% from first fill ex-bourbon barrels and it's bottled at 46.3% ABV. Available now for € 55.
I have a bottle – expect my tasting notes next week or so.
Also interesting
Things that may not have been widely announced but that grabbed my attention in shops recently…