Blended Malt… sometimes this means different distilleries, sometimes it's just a way of disguising a single malt by adding a teaspoon of something else. Sometimes they're intended to be young and cheap, sometimes they are a nice way of getting rid of very old leftovers.
Whisky-Fässle bottled a series of blended malts over the years. We'll have a look at four bottlings today. Two are young daily drams, one is a 1993 vintage, one is an 18 year-old although that's probably just a pretext.
Fine Blended Speyside Malt 12 yo 'Orange Label' (44,4%, Whisky-Fässle 2021, 50cl)
Nose: pretty classic Speyside nose on all things oranges, with poached pears, sweet malt and porridge in the background. Apples and melons. I also detect a gentle sherry influence, with earthy spice, honeyed notes, glazed chestnuts, dried flowers and a hint of tarte tatin.
Mouth: fruity muesli, plummy notes, more golden apples, later also toffee and hints of raisins. Toasted cereals coated with caramel. Spices come out after a while, mainly clove and pepper. Too bad for this slightly boring malty core.
Finish: medium long, still malty, with spicy notes, some grassy hints and a lingering sweetness.
Made to be an easy-drinking daily dram, I guess. It goes in different directions and has this malty-toffee combination that I find rather uninteresting. Mixed feelings. Still available from Whisky-Fässle.
Fine Blended Malt Whisky 18 yo 2001 (45,6%, Whisky-Fässle 2020, sherry butt)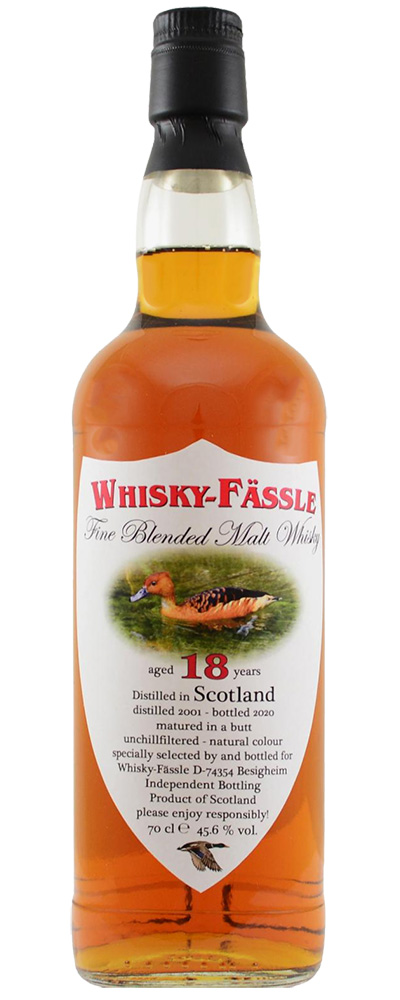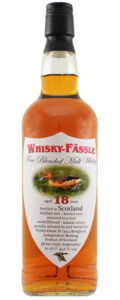 Nose: an excellent sherry profile, with old style touches. Fruit cake, red apples, walnuts, red berries and leathery notes. Then chocolate appears, with shoe polish and some black tea. Airing makes it even more aromatic, with polished oak and more prominent berries.
Mouth: tobacco and leafy notes at first, followed by a tart woody note, fresh herbs and caramelized nuts. Dark chocolate, a little ginger and leather. It's fairly dry, with a coastal sharpness in the background.
Finish: medium long, on fruit tea, marmalade and wood spice.
I've heard that part of this blend is way older than 18 years, even as far back as the 1970s. I can imagine this is true, there's a certain leanness and herbal sherry character that hints at much older whisky. Very interesting. Score: 89/100
Fine Blended Islay Malt 'Blue Label' (46%, Whisky-Fässle 2021)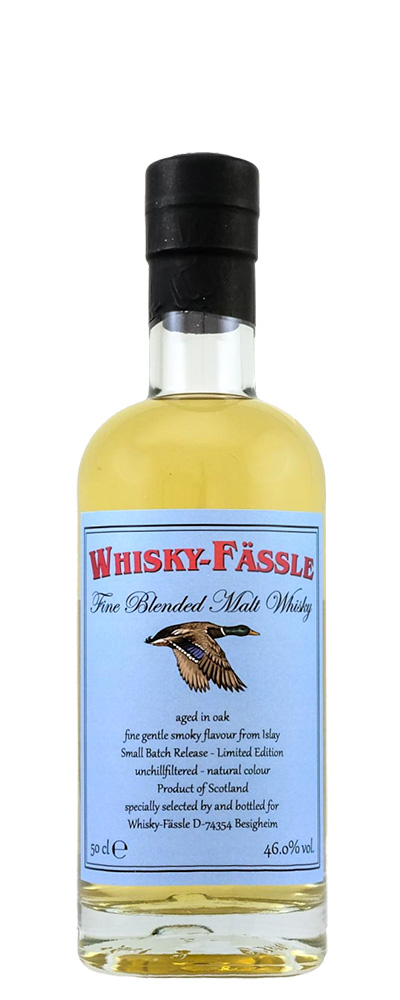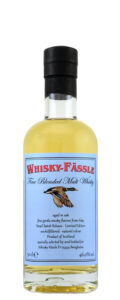 Nose: a pretty raw Islay profile. Concrete, wet gravel and chalked cellars. Grassy smoke, seashells and antiseptics. Some lemon peels and brine.
Mouth: quite young yet surprisingly mild, but there's a nice warmth to it. Olive brine, black pepper, with a slightly rubbery peatiness. Oysters. Then lemony notes and subtle sugar water before it turns towards cigarette smoke and tar. A hint of dark roasted mocha comes out in the end.
Finish: really long, with cedar wood, mocha, pepper and cloves.
I think this could have benefited from a couple of extra degrees, but other than that it is a balanced, warming Islay dram. Cardplayers whisky. Still available from Whisky-Fässle or Whiskybase for instance. Score: 86/100
Fine Blended Malt Whisky 24 yo 1993 (54,3%, Whisky-Fässle 2018, sherry hogshead)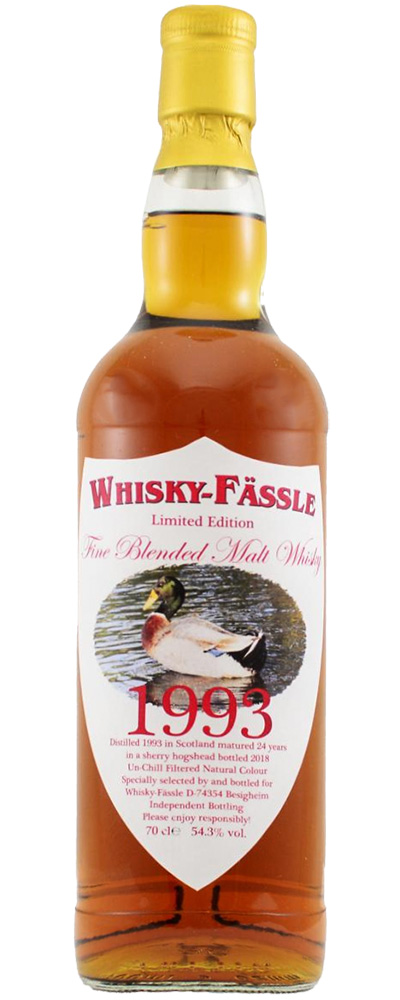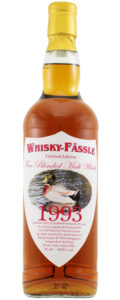 Nose: very refined, with clean sherry. Oranges and orange peels, plummy notes and berries, raisins and a hint of acidity and rancio that reminds me of cognac. Then polished oak and tobacco. Subtle gingerbread and Demerara sugar.
Mouth: again a slightly cognac-like profile. Seville oranges, fine berries, sour cherry and a hint of pink grapefruits. Gentle peppery notes, as well as some clove and nutmeg. Always enough sweetness to balance the drier side. Getting darker after a while, with a coffee touch and drying herbal notes.
Finish: medium long, on drying tea, mint and sour berries.
The fruity elegance and cognac-like rancio make this a special dram. A little dry at times, but nonetheless I find this pretty excellent. Long gone. Score: 90/100