Saturnalia is a blended malt in the Whisky Sponge series. It is mix of a 2001 refill sherry butt of mystery blended malt (part of which was significantly older though) and a refill hogshead of 2000 Glenrothes single malt, which gave the resulting whisky a few extra degrees of alcohol.
We compare it to a very similar blended malt – this time a single sherry butt from 2001 – bottled by the Thompson Brothers.
Saturnalia Blended Malt 20 yo 2000 + 2001 (47,2%, WhiskySponge 2021, refill casks, 868 btl.)
Nose: starts rather sweet and fruity, with raisins, raspberry candy and plum jam. Some peonies. Vanilla and light tobacco notes, as well as modest wood spice. Orange zest with a tart juicy note, growing stronger towards sour cherries. A whiff of leather as well.
Mouth: the same vibrant, slightly tart fruitiness comes out. Red berries, blood oranges, grapes, later getting darker towards figs and brown sugar. Some tickling white pepper now, as well as a chocolate layer in the background. Oranges with cloves. Gingery notes. Just a hint of oak polish as well.
Finish: medium, with a nutty note, mint leaves and citrus. A charred note in the end.
This is a nice combination of old elements like wood spice with seemingly younger, vibrant fruits. Easy to drink, complex enough to keep us interested and simply good value for money. Available from Decadent Drinks.
Blended Malt 20 yo 2001 (45%, Thompson Bros 2021, sherry butt, 626 btl.)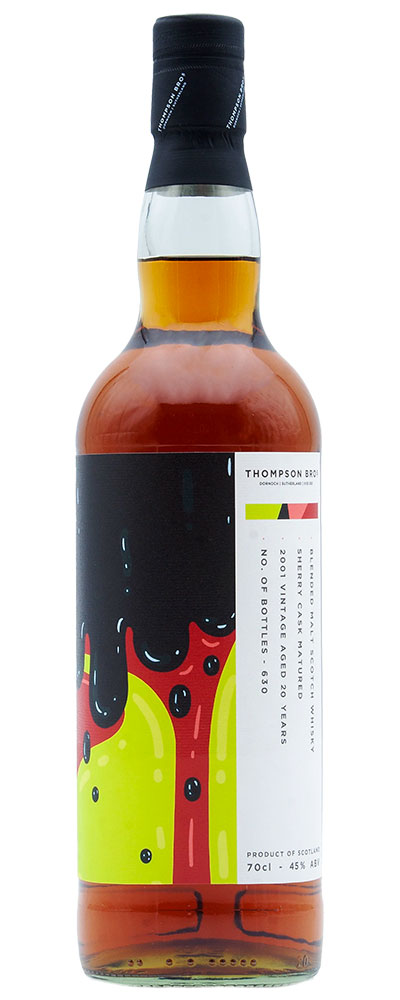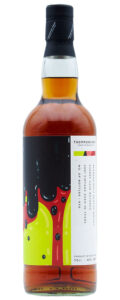 Nose: intensely sherried, with a similar brightness and vibrancy. Oranges, marmalade and sour cherries lift the darker dried fruits like raisins and ripe plums, with praline and light tobacco, even a whiff of smoke? High quality again.
Mouth: there's little doubt that both bottles are related. I really like this tart fruitiness. Blood orange, raspberry, plums, marmalade, later also baked apples with sweet oak, pepper and clove. Chilli chocolate. Leather. In the end there's a wee bitter edge and oak char.
Finish: medium, rich and spicy, with liquorice and berry syrup.
The same combination of fairly juicy sherry, with a pleasant acidity and drinkability. This must have been an Edrington blend as well. Really good value, but sold out, I'm afraid. Score: 88/100