This timely cognac session was inspired by three very recent bottlings that landed on my desk almost simultaneously. First up is a Jean Fillioux N°55/60 released today by Kirsch Import and the Wu Dram Clan. Next we have Jean-Luc Pasquet Lot 68-72 selected by Grape of the Art. Mind that this marriage contains all vintages between 1968 and 1972, blended in the late 1980s and divided into separate casks that have been treated as single casks since then. The third bottling is Vallein Tercinier Lot 88 bottled by Maltbarn. High class references, right?
Besides these (semi-)independent bottlings we will start with a cognac from Delamain, a house that we haven't reviewed before. Their oldest releases are united in three collections, defined according to the length of ageing: Révélation, Plénitude and Apogée. Today we're trying the 40 year old Grande Champagne 1980 vintage.
Cognac Delamain 40 yo 1980 – Grande Champagne (42%, OB 'Collection Plénitude' 2020, single cask #212-01, 380 btl.)
Nose: really bright and elegant. There's a nice hint of apricot and fresh fig, mixed with polished wood and leathery notes. Then it moves to tobacco leaves with a generous dose of mint and verbena. After a while there's also a woody note and hints of cocoa.
Mouth: starts with a woody kick (pepper, cinnamon) and more punch than you'd expect from the modest ABV. Mid-palate it shows that same minty freshness and beautiful rancio, mixing with ripe pear and pink grapefruits. Some salted caramel and herbal tea in the end.
Finish: rather long, with precious wood, herbs and hints of walnuts.
Delamain may not be on the radar of independent bottlers, but it seems they're offering the same level of quality. This 1980 is quite excellent, fresh with a woody kick and fruits on the palate. Expensive but high quality. Available from The Whisky Exchange for instance (also as a sample) or Master of Malt.
Cognac Jean Fillioux N°55/60 (45,5%, OB for Kirsch Import & Wu Dram Clan 2022, single cask, 354 btl.)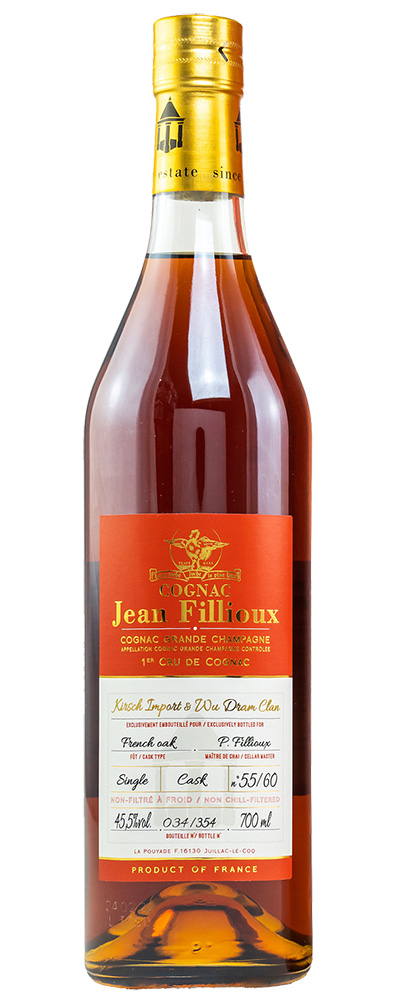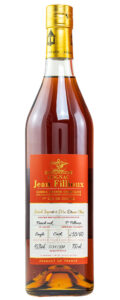 Nose: more expressive right away, with beehive notes, orange peels and fresh apricots, as well as a faint whiff of rose petal / potpourri. A hint of cherry in the background. A good mix of robustness, jammy fruits and floral elegance.
Mouth: sweet and fruity start, cherries stand out again, as well as some oranges, gingerbread and honey. Quinces. Nice and jammy, although there's a bittersweet tangy edge that comes later (two drops of cough syrup?). Cinnamon syrup. Brighter flashes of rancio too. Hints of liquorice and
Finish: quite long, still showing a damson sweetness, alongside tobacco and sweet oak.
A different style, certainly richer and sweeter than the Delamain, with some syrupy hints but never cloying. It will go on sale today, so you may still be able to secure a bottle somewhere. Score: 90/100
Cognac Vallein Tercinier 33 yo Lot 88 – Bons Bois (55%, Maltbarn 2022, 142 btl.)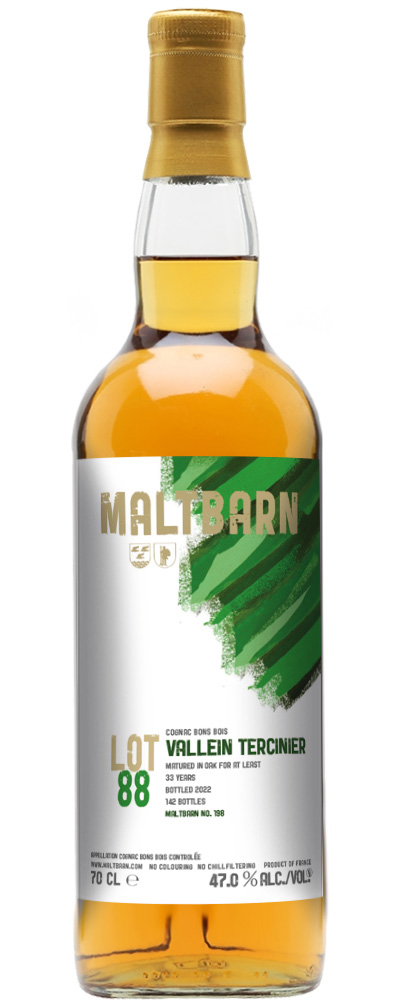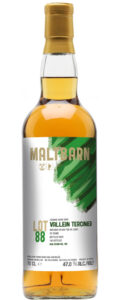 Nose: we're back to a more delicate style, one that is slightly dusty and oily even. Mirabelles and lemony notes (mostly peels), but also plain oak and hints of almonds. Hints of ginger / ginseng. Good, but I'm not getting the typical (tropical) house style here.
Mouth: lemon peels again, as well as unripe pear, some melon (skin) and herbal honey. Something oily again (not quite the texture, but the car workshop element, if that makes sense). Growing hints of herbal teas, chamomile and ginger. (Wal)nuts and subtle resinous notes too.
Finish: quite long, quite resinous. Dried Mediterranean herbs shining through.
Interesting cognac, Bons Bois can go in different directions in my opinion. In fact this does fall between stools, making it hard to classify (and score). It doesn't really stand out in this session though. Score: 86/100
Cognac Jean-Luc Pasquet Lot 68-72 – Fins Bois (66,6%, Grape of the Art 2022, single cask #21, 276 btl.)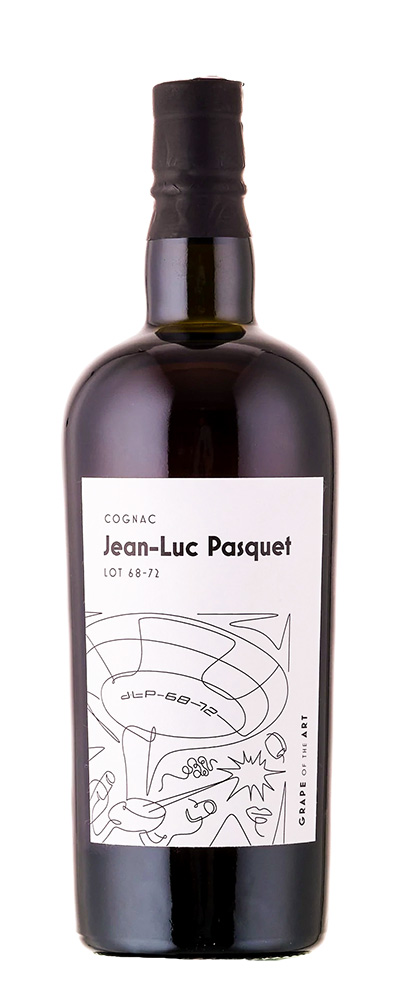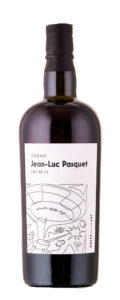 Nose: very forthcoming, with truckloads of precious woods and waxed furniture. Even wax candles and a light hint of glue or diesel. Water helps to open it up and reveal croissants, herbal tea, mint and cinnamon pastry. Some brown sugar and After Eight underneath.
Mouth: nicely oily but at full strength I mostly get the wood (cedar), alongside mirabelles and plum eau-de-vie. When slightly diluted it's still quite spicy (ginger, pepper) but it also starts to show some mango and molasses. Heavily infused tea and woody tannins stay strong.
Finish: long, spicy and drying, with a very leathery, tannic edge.
Really good, provided you're willing to play around with water almost instantly. Even then it never manages to make the wood leave center stage. At times it even felt like a crossover between a heavy style rum (Fourquare, let's say) and cognac. A bold choice. Score: 88/100