I already mentioned the amount of cognac samples on my desk was getting out of hand. Here is the second batch, focusing on Vallein Tercinier and Grosperrin.
We start with a blend of 20% 1922 and 80% 1952, from a small estate in La Brousse. I believe it was also bottled in the official Grosperrin bottles at a different moment.
Grosperrin N°52-22 'Fins Bois' (46,6%, Grosperrin for Swell de Spirits 2021, 40 btl.)
Nose: lighter fruity notes (tangerines, orange zests, yellow plums, sour cherries) with darker gingerbread and nougat. Fine rancio and a whole series of herbal touches: mint, eucalyptus, thyme. Some nutty notes and a very light mushroomy layer in the background.
Mouth: a rather oily start, bursting open into lovely bright fruits. Passion fruits and pink grapefruits all over, mixing with sour mango and papaya, mint, hints of jasmin and ginger. Later chamomile tea, floral honey, leather and aniseed. Subtle tobacco leaves as well. All quite light-footed and beautifully fresh. Excellent!
Finish: quite long, floral, with acidic fruits, hints of fruit tea and honeysuckle.
A great start. This has a perfect elegance and wonderfully juicy, vibrant fruits. I'm thinking this will be a benchmark for the rest of the session – we're setting high standards. The small outcome is sold out at Swell de Spirits, I believe.
Grosperrin N°33-39 'Grande Champagne' (47,4%, Grosperrin for Wu Dram Clan 2021, 36 btl.)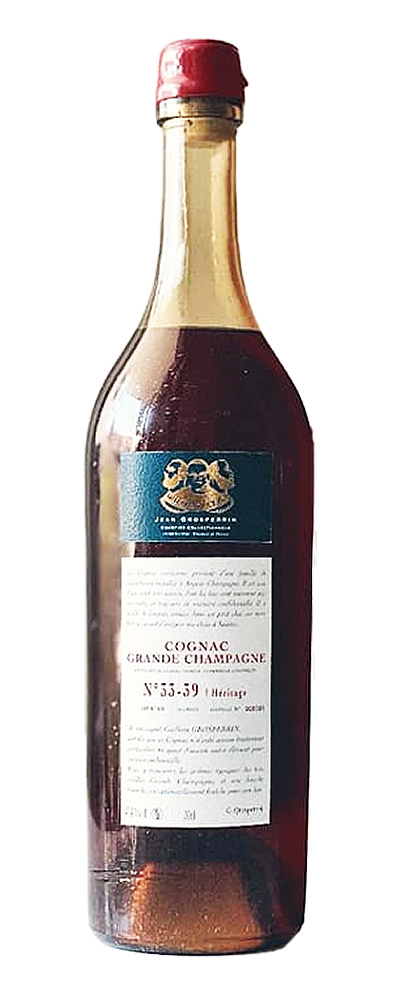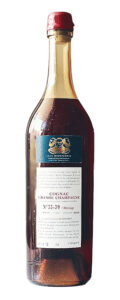 Nose: Slightly more dusty and closed at first, with hints of polished oak. In a second wave the fruits come out: peaches, mirabelles, plum pastries. Slightly more jammy than the 52-22, slightly more oak-driven as well. Mint syrup, eucalyptus, herbal tea and hints of chestnuts too.
Mouth: same feeling. The oak is more prominent here, but it's beautifully elegant. Overall it gets more robust, with darker fruits (figs, red plums) as well as some liquorice and tobacco. Hints of apples with cinnamon. Getting drier over time, while also developing hints of potpourri.
Finish: quite long, with rounded wood, a hint of coffee and fruit syrups.
Also really great. This plays in a darker register, with a bit more oak influence, but remains very balanced and highly drinkable at the same time. Score: 91/100
Vallein Tercinier Small Batch 41-43 'Bon Bois' (48,2%, OB for Kirsch Import 2021)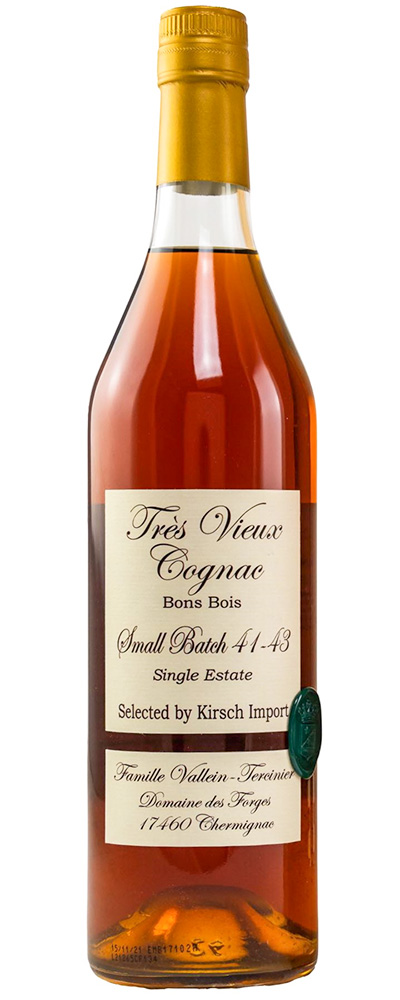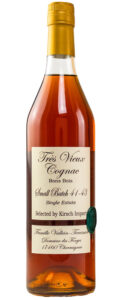 Nose: this jumps out of the glass, with polished oak, guava and pink grapefruit. Later also whitecurrant and mirabelles. Aromatic grapes too, obviously. Tiny notes of cigar leaves, minerals, floral notes etc. That may seem similar to the ones above, but it's a notch more open and sexy.
Mouth: same feeling of immediate seduction. The kind of fruitiness you get in 1960s whisky: passion fruits, pink grapefruit, hints of papaya and berries. Later more rancio notes appear, as well as almonds and fruit tea. There's always a nice mineral note underneath as well.
Finish: medium, now becoming rounder and sweeter, more on cherries and raspberries.
This is quickly becoming a crazy session. Vallein Tercinier presents a highly aromatic, vibrant cognac from World War II. Great selection work, and this is Bon Bois? Stunning! Score: 92/100
Vallein Tercinier Lot 75 'Petite Champagne' (51,7%, GrapeDiggaz 2021, 252 btl.)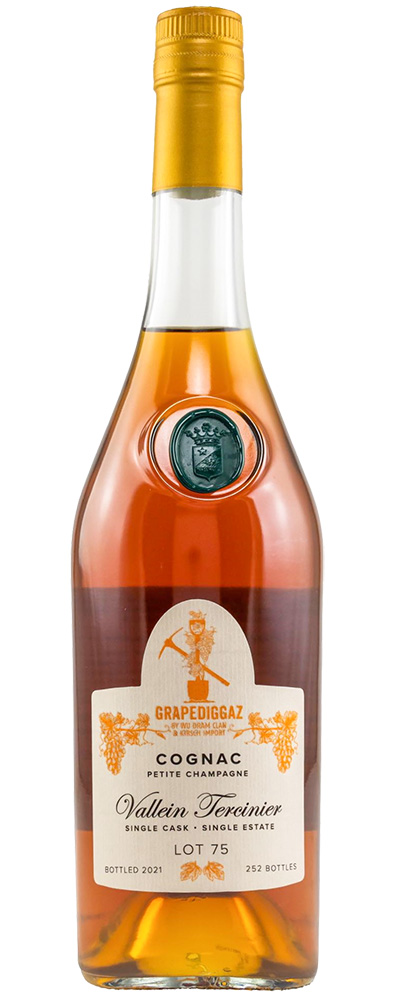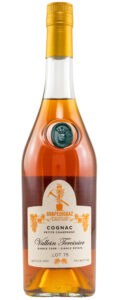 Nose: a similar aromatic openness. There are juicy pears and vineyard peaches and Cantaloupe melons, with honeyed notes and perhaps a little late harvest wine. Subtle mint and polished wood.
Mouth: very fresh with plenty of spearmint notes, verbena and dried Mediterranean herbs. Lemon peels. There's a subtle hint of oak char and a firm resinous note towards the end.
Finish: long, still resinous and slightly woody, with menthol, caramel and light chocolate.
This is much more herbal and lacking the bright (tropical) fruity notes that we're expecting from Vallein Tercinier. Really good but it struggles to shine after the glorious 41-43. Score: 89/100
The next bottling originally comes from winemaker André Bertandeau, who died in 2016. It was then bought by Grosperrin and bottled exclusively for Whizita / Flickenschild in Germany.
Grosperrin N°71 'Petite Champagne' (52,3%, OB for Flickenschild 2021, 150 btl.)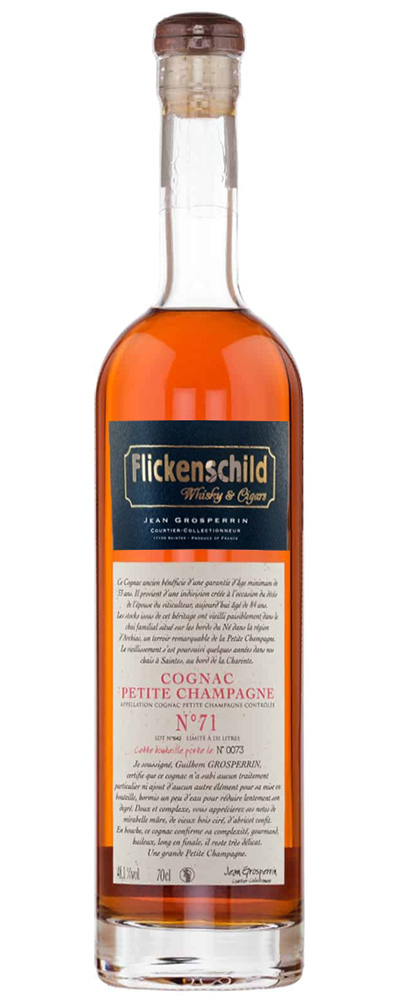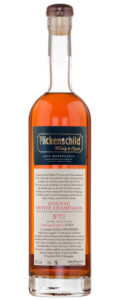 Nose: slightly more robust again, with rich plums, raisins and fruit cake, some cinnamon pastry and tobacco notes. Hints of vanilla, old roses and white chocolate. Rancio (nuts), juicy mirabelles, leafy notes and wet oak in the background.
Mouth: again quite rich. There's toffee, stewed figs and plums, dried apricots and some lemony brightness. Orange peels. Mint and verbena. Fading on fruit tea.
Finish: long, slightly drying, with more of the fruit tea merging with dried herbal notes and plenty of mint.
Very rich, with a great balance between juicy fruits and a robust foundation of oak. We started this session with even better Grosperrins though. This is still available from Whizita. Score: 90/100
Grosperrin N°65 'Borderies' (56,7%, Swell de Spirits 2021, 144 btl.)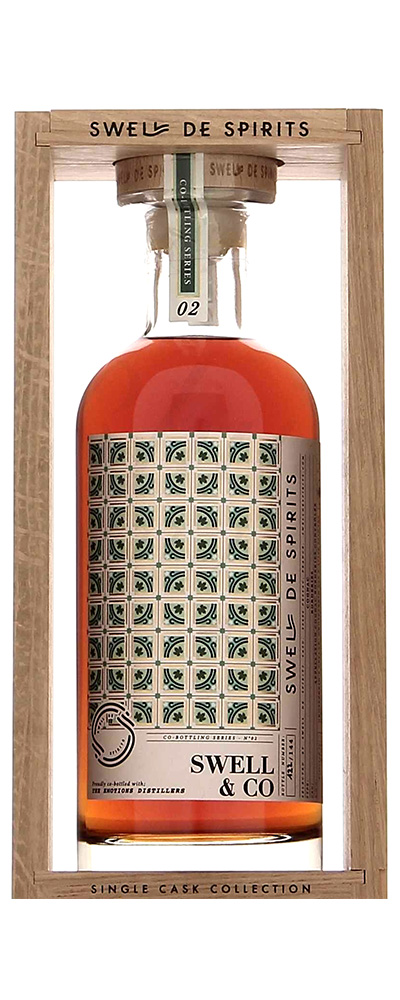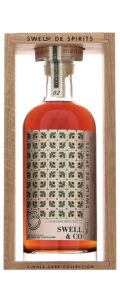 Nose: lots of oranges here, alongside floral notes (potpourri), bananas, passion fruits and beautiful rancio notes. Hints of ginger in the background, but also creamy notes of white chocolate. After a while some oak spice comes out, mainlycloves.
Mouth: really fruity and nicely acidic. Oranges, marmalade but also a nice burst of passion fruits and pink grapefruits. My kinda profile. After this bright onset it gets more herbal and dry, with a hint of varnished oak and dark tea. Hints of liquorice and cloves again.
Finish: long, drier now, with floral notes (violets), ginger and subtle resinous notes.
After all these high-end cognacs I've developed a sweet spot for Borderies, and this is a great example. The dryness in the end prevents me to go higher though. I believe this is still available from Swell de Spirits. Score: 91/100
Grosperrin N°78-85 'Borderies' (57,1%, Cognac Sponge 2021, 100° proof, 165 btl.)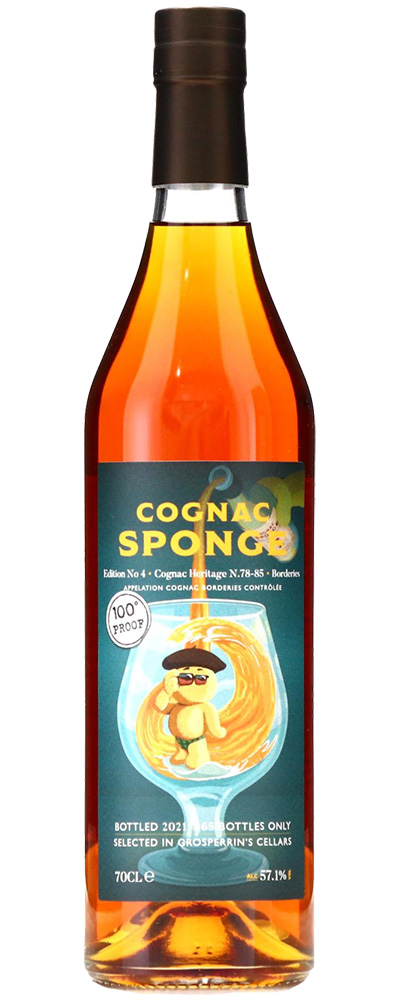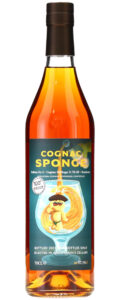 Nose: full yet compact yet slightly rummy perhaps. Bananas, oranges, with some previous wood varnish and a kind of fatty / waxy note. Fresher pine notes and mint, as well as some pepper. More Highlands than Speyside, but the rough quality adds character.
Mouth: a nicely compact, sweet but fairly unique onset, almost candied. Plums, some syrupy and jammy fruits, oranges and tropical fruit candy. Fairly oily. Later it gets more herbal and minty, showing more oaky spice as well. Really voluminous.
Finish: long and becoming quite dry, on sappy oak, sweet grapes and herbal notes.
This Cognac Sponge selection turns the Borderies roughness into a Highlands style, while displaying rummy fruits as well. Great selection. Sold out. Score: 90/100