Here's a pretty random selection of recent bottlings from the Thompson Brothers, going from a middle-aged Fettercairn and Highland Park to 20+ year old Auchroisk and Westport whisky (tea-spooned Glenmorangie). Last but not least, we also try the first whisky that has Belgian fries on the label.
Auchroisk 27 yo 1994 (51,9%, Thompson Bros 2021, refill hogshead, UK exclusive, 218 btl.)
Nose: a mix of warm fruits (banana, ripe pear, yellow plums) with hints of paraffin and pollen. Some hay and sugary biscuits. Damp oak, light vegetal notes and subtle chalk too. Slightly pungent dried herbs in the background. A bit understated but a nice complexity.
Mouth: stone fruit sweetness but also a firm peppery onset now. Pear, peach, leading up to grapefruit with a subtle bitter touch. Buttery biscuits with a little vanilla. Getting grainier and woodier towards the end. Ginger sponge cake and toast.
Finish: medium, with the spicy oak and grainy biscuits staying strong, and a subtle hint of mocha.
There's a lot to like: waxy fruits on the nose and a good sense of age on the palate. A blender's malt that shows plenty of character. Still available from Thompson Bros direct or several retailers like Master of Malt or Royal Mile Whiskies.
Westport 24 yo 1997 (50,1%, Thompson Bros 2021, refill hogshead, 176 btl.)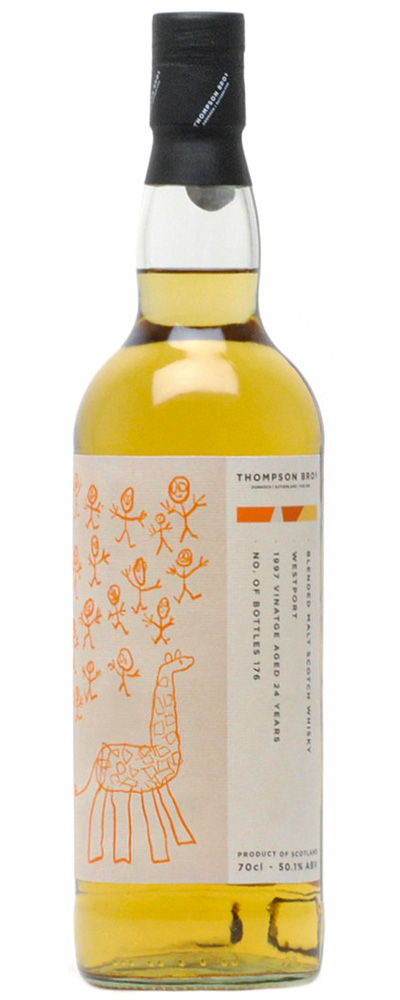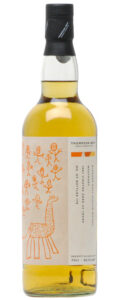 Nose: actually not that far from the Auchroisk, in the same mellow fruity corner. Ripe pears, peaches, ripe gooseberries. Subtle mineral / oily notes too. Orange oil. Waxy honey. Vanilla fudge.
Mouth: really honeyed now, with hints of peach and stewed quinces. Almonds. Also grassy notes and a subtle herbal note. Honeysuckle and waxed lemons. Yellow apples with cinnamon dusting. Growing notes of peppery oak in the end.
Finish: medium, on marmalade, honeyed tea, as well as warming oak and vanilla cake in the end.
Pretty flawless with a round, honeyed side that makes it very easy to like. Simpler and sweeter than the Auchroisk, less unique as well. Sold out as far as I can tell. Score: 86/100
Orkney 13 yo 2008 (53,2%, Thompson Bros 2021, refill hogshead + 6 months first fill barrel, 356 btl.)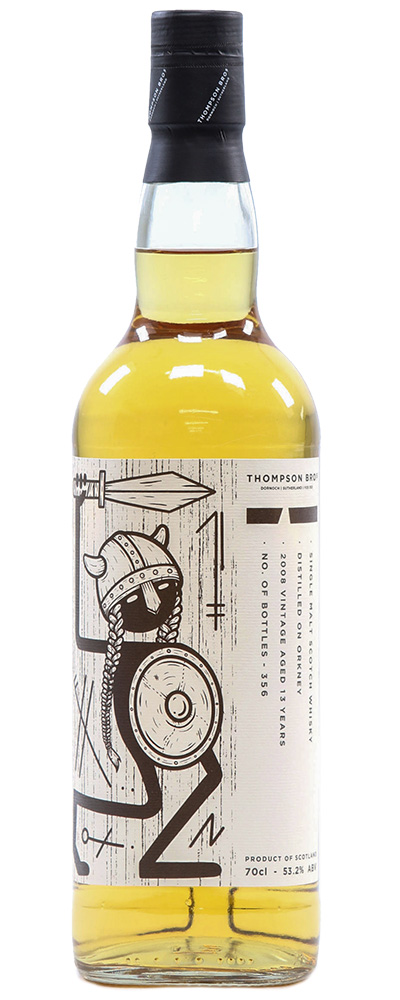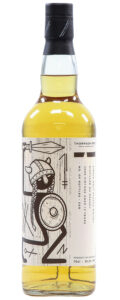 Nose: beautiful smoky notes on a beach, with wet wool, mineral notes and heather. Canvas and felt. Chalk and hints of white pepper. Subtle hints of herbal teas and sweet lemons underneath. Superbly balanced.
Mouth: there's a sweet lemony theme, but it picks up strength rapidly and becomes firmly coastal and medicinal. Seawater and iodine. Thyme and eucalyptus, mixed with toffee and syrupy notes. Camphor. Black pepper. Hints of sweet mustard too. Aniseed candy.
Finish: long, smoky, with pepper, honeyed herbal tea and sweet coffee in the very end.
I was really impressed with this one. The smoke, the medicinal syrup, herbal teas and coastal notes… all nicely integrated and beautifully balanced. Score: 89/100
Fettercairn 14 yo 2007 (55,1%, Thompson Bros 2021, 2x refill barrel, 508 btl.)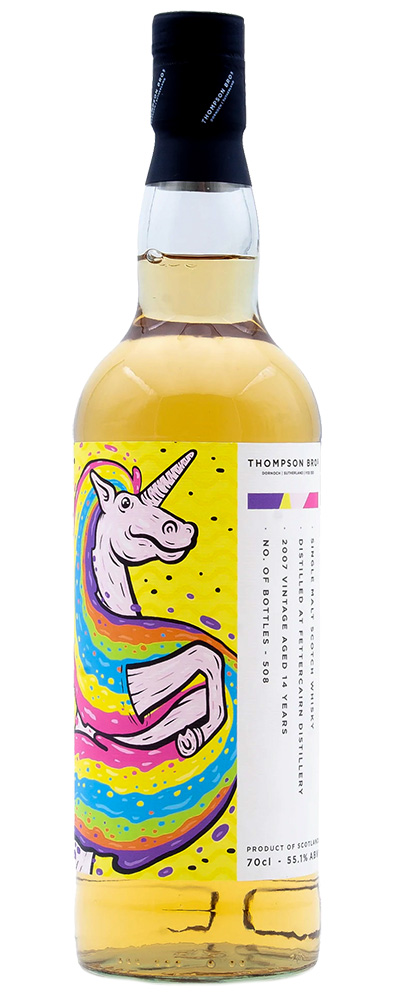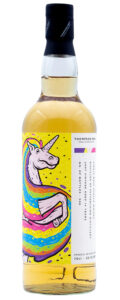 Nose: sweet stone fruits (mainly apples) alongside muesli and vanilla biscuits. Custard, brioche and cake. Grassy malt. Hints of oranges and baking spice. A little average so far, keeping things on the safe side.
Mouth: more of these sweet grains, now with peaches, stewed apples and lemon candy, a good dollop of honey and more brioche. A hint of marzipan. Mead. Quite easy and modern, although there are also hints of sweet mustard and walnuts in the background.
Finish: medium, more citrus candy and stone fruits, with active wood behind it.
My youngest daughter keeps telling me I should buy this one, but I don't think it's the best option in this session. It's flawless and highly drinkable but doesn't really stand out. Score: 83/100
One more to round off. A while ago Whiskybase became the official importer of the Thompson Brothers in Holland. They celebrated this event by offering a whole series of bottles (most of which were gone in the blink of an eye) as well as a couple of bottlings exclusive to The Netherlands. One of them was this undisclosed Speyside single malt 1990, matured in a refill barrel.
Speyside Single Malt 30 yo 1990 (50,4%, Thompson Bros for The Netherlands 2021, refill barrel, 120 btl.)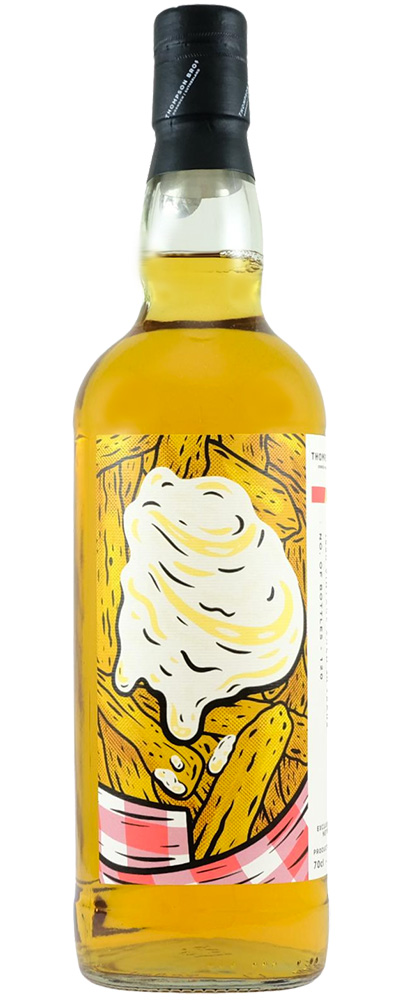 Nose: the kind of waxiness that you don't see often nowadays. There's pollen, beeswax, lamp oil and lipstick, taking me back to Caperdonich 1972 but also Ben Nevis 1966. In second row I find mashed bananas, honey and papaya. Subtle hints of golden syrup and polished wood, as well as faint minty notes. Drop dead gorgeous.
Mouth: same profile, full of beeswax and warm oak, creamy fruits with exotic touches. Mango, banana, papaya, honey, pineapple… The fatty texture and generous fruitiness is lovely. In the end there is also a resinous / aromatic hoppy note which is perhaps a little strong, but it never becomes dry or overoaked.
Finish: long, on apricots, polished wood and herbal tea.
We've had so many, yet some of these undisclosed Speyside malts continue to amaze me. Impressive fruity notes and a waxiness that you only get in really old drams from certain distilleries. This was a steal at € 215, now long gone of course. Extra info: it's actually a misprinted 31 yo, perhaps Glenrothes and half of the cask is on the way to K&L Wines for even less money (thanks for pointing out, Tom). Score: 92/100