Jameson Black Barrel is a blended Irish whiskey, made from pot still and grain whiskey matured in a combination of American oak, sherry casks and double charred ex-bourbon barrels, making it a punchier version of the regular Jameson.
Since late 2021 there's also Jameson Black Barrel Proof, a higher strength version bottled at 100 Proof or 50% ABV.
I'm publishing them in reverse order, but I tried the regular version first of course, and then the higher proof edition.
Jameson Black Barrel Proof (50%, OB 2021, 2500 btl.)
Nose: punchy wood with a lot of vanilla, hints of white pepper and grassy notes. On the one hand there's a fresh minty side, on the other we find caramel sweetness and cinnamon pastry. Hints of cloves and cocoa. A little fudge. A slightly banana / coconut combo as well, and a subtle charred aroma of course.
Mouth: sweet and very oaky, with plenty of spice (white pepper, ginger, a lot of clove extract) and even a lightly fragrant side. A hint of roasted (pine)apple and freshly grated coconut. Rather oak-forward, but this mentholated fresh side lifts it without getting too dry.
Finish: long, with a juniper note, mint, yeasty bread and a grainy spicy note.
Considering the young age and the wood trickery, this is a successful blended whiskey. Wood-forward but rather balanced and never too dry or grainy. Now available from the Jameson online shop and select outlets in Ireland.
Jameson Black Barrel (40%, OB 2021)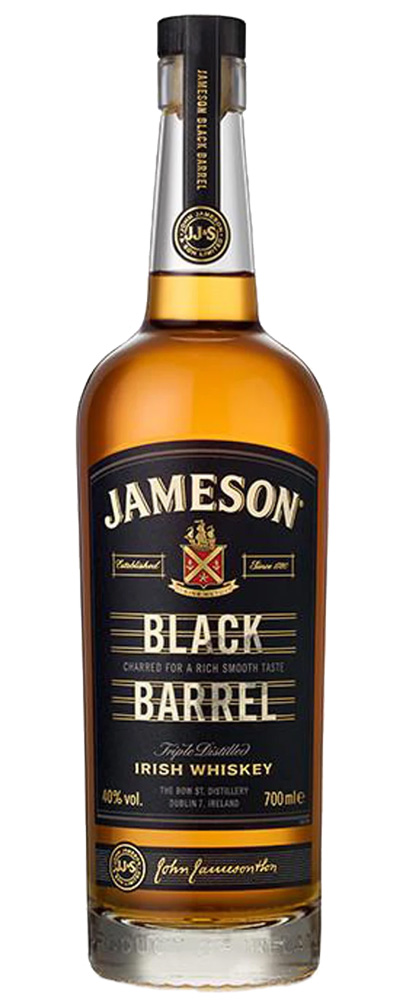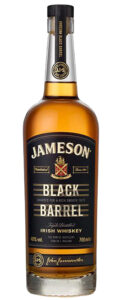 Nose: in the same ballpark as the 100 Proof version, with similar vanilla and sweet cereals albeit in a much smoother way. Freshly sawn wood and coconut with a solventy touch. Toffee apples and caramel. Nectarine underneath. Once you've nose the Proof version, it is very weak though.
Mouth: light but with a relatively oily touch. There's an added woody layer compared to the regular Jameson, but it's still no flavour bomb. Sweet, undefined fruits. Okay, maybe plums. Grains. Hints of walnuts, as well as some sherry spice. Charred notes in the end.
Finish: medium long, with caramel, grains
Not the kind of profile I tend to review – it's an inoffensive drink for a Friday evening in the pub – the Irish counterpart of Johnnie Walker Black Label if you like. Smoothness is key here – this also means it falls between stools as a marginally-punchier-but-still-really smooth Jameson. Available from The Whisky Exchange or Master of Malt among others. Score: 74/100