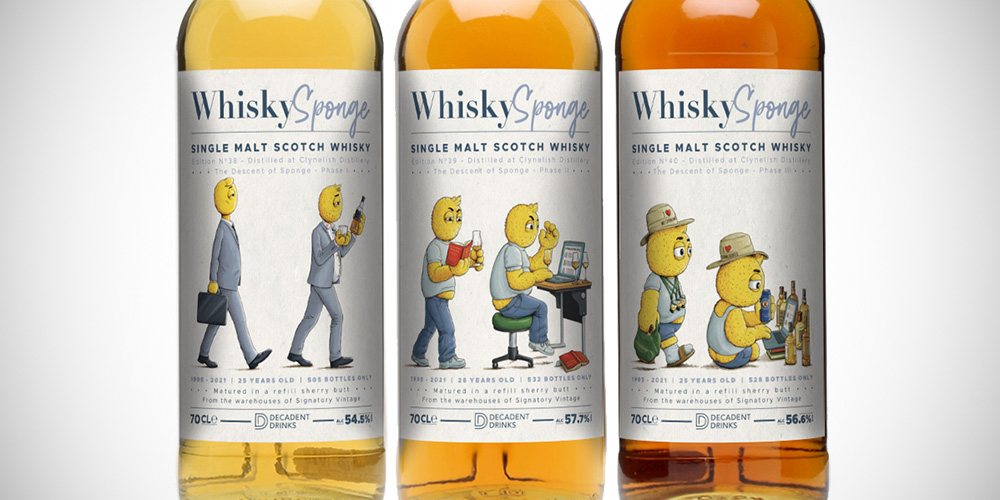 Clynelish refill sherry trilogy (Whisky Sponge)
Whisky Sponge is releasing a Clynelish 1995 trilogy, with three expressions matured in refill sherry casks. The series is called 'The descent of Sponge' and it includes three bottlings:
Clynelish 25 Years 1995 (54.5%, 505 btl.)
Clynelish 26 Years 1995 (57.7%, 532 btl.)
Clynelish 25 Years 1995 (56.6%, 528 btl.)
They're meant to show different cask influences from the palest to the darkest sherry monster. The first bottle will be released 29th October, the others will follow later. Each bottle will be £ 350.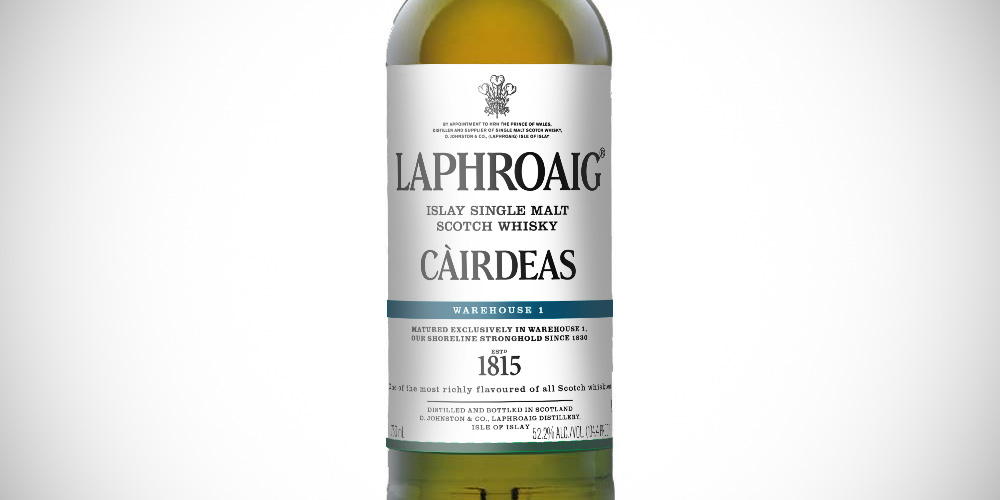 Laphroaig Cairdeas 2022 'Warehouse 1'
Laphroaig Cairdeas 2022 will be matured in first fill bourbon casks sourced from Maker's Mark. It has been matured in Warehouse 1, their landmark location right by the shoreline, which should increase the coastal character of the spirit. It is bottled at 52.2% ABV and due to arrive in June 2022.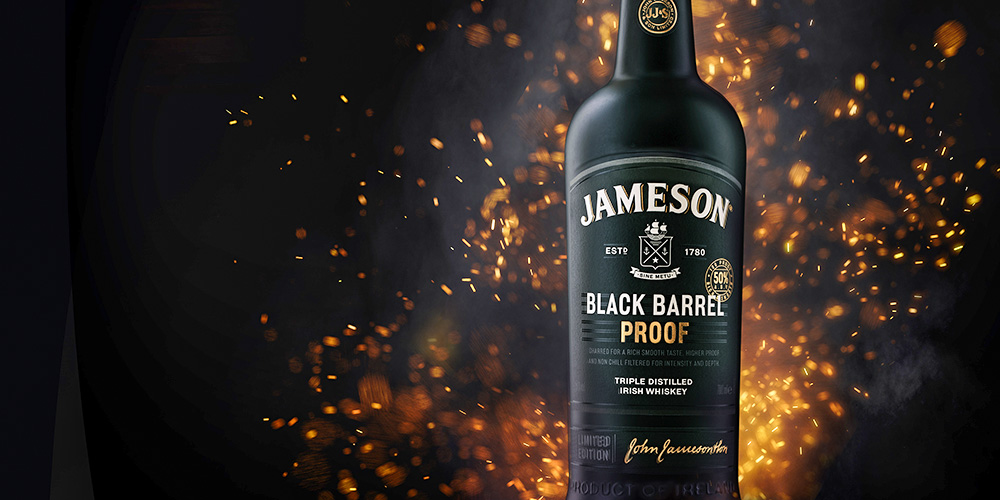 Jameson Black Barrel Proof
Jameson is launching a 50% ABV limited edition of its Jameson Black Barrel Proof whiskey. Like its regular release, it is made from pot still and grain whiskey matured in a combination of American oak, sherry casks and double charred ex-bourbon barrels, but this time the added strength should increase the flavour depth. Available in November for around € 60.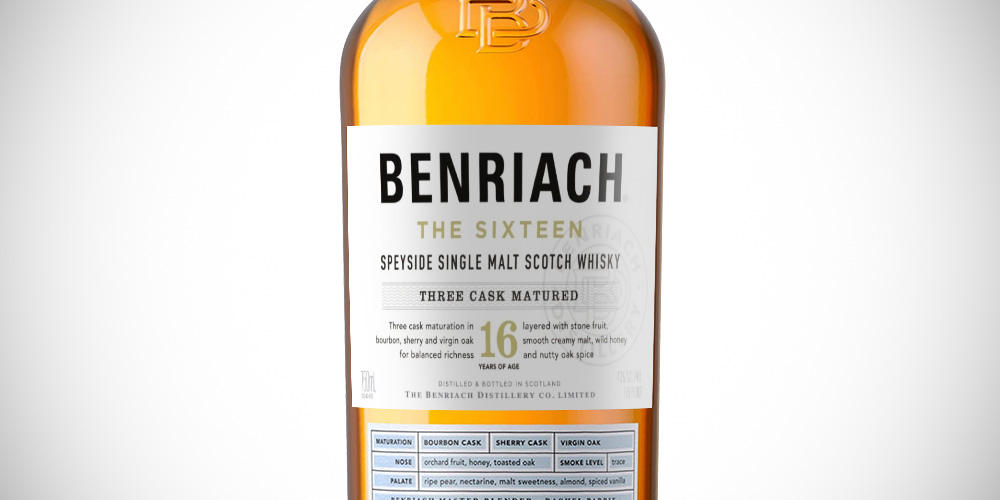 Benriach The Sixteen
As expected Benriach is bringing back its 16 year old expression, now simply called Benriach The Sixteen. Like the others single malts in the core range, it is three cask matured (bourbon, sherry and virgin oak). According to the label there should be stone fruits, honey, spiced apple, nutty oak and a trace of smoke.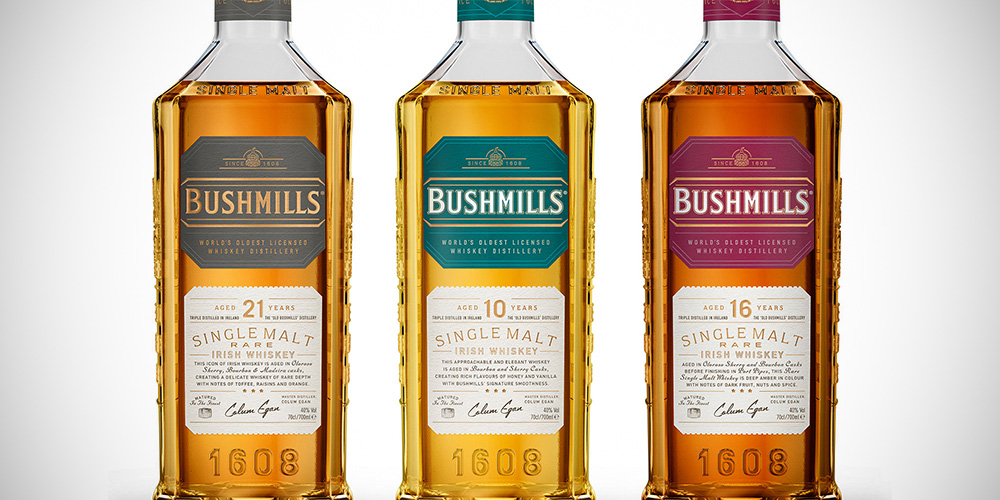 Bushmills single malt redesign
The Bushmills single malts are getting a new bottle design, which should make them stand out more on the shelves. It's a fairly rectangular, strong looking bottle with the year 1608 embossed at the base. A split label with colour coding sets apart the 10 Year Old, 16 Year Old and 21 Year Old versions. The liquid and pricing remain the same.
Also interesting
Things that may not have been widely announced but that grabbed my attention in shops recently…