The Whisky Exchange secured three single cask Chichibu whiskies. The series is named the Martial Arts trilogy for the illustrations on the (3D-ish lenticular) labels, and it contains three bottlings from different cask types, each bottled at a generous 59.5% ABV.
As often these Chichibu whiskies will be sold in a ballot, one per month. They're starting with a traditional 2015 bourbon cask which is online now. The 2014 Chibidaru (Japanese for 'cute cask') will follow in September and the 2014 beer cask (used to mature Shiga-Kogen brewery's The Far East, a high-ABV Triple IPA) in October.
All three whiskies have a reasonable price tag (given the Chichibu hype) and will be available to taste at the upcoming Whisky Show 2022.
Chichibu 2015 (59,5%, OB for The Whisky Exchange 2021, bourbon cask #5262, 233 btl.)
Nose: classic creamy vanilla, with grassy notes and the fragrant hints of juniper and spices that I'm often getting with Chichibu. Ginger and allspice. A lot of bright malty notes, dough, subtle menthol and green bananas / pineapples. A whiff of patchouli as well.
Mouth: spicy attack (ginger, cinnamon, white pepper) with lemon zest. Soon this bursts into beautiful fruity notes like pineapple, Granny Smith apples and hints of grapefruit. Then minty notes, floral touches and eucalyptus tea build, together with a subtle hint of Mexican chocolate and sweet vanilla. Still this fresh herbal side underneath.
Finish: sweet apples, but bigger gingery notes, pepper and grassy notes.
An impeccable expression of Chichibu, with all the expected markers, high purity and complexity. A great start of this session. The ballot is now active over at The Whisky Exchange but you'll have to register your interest quickly as it will end tonight.
Chichibu 2014 (59,5%, OB for The Whisky Exchange 2021, IPA beer cask #11049, 261 btl.)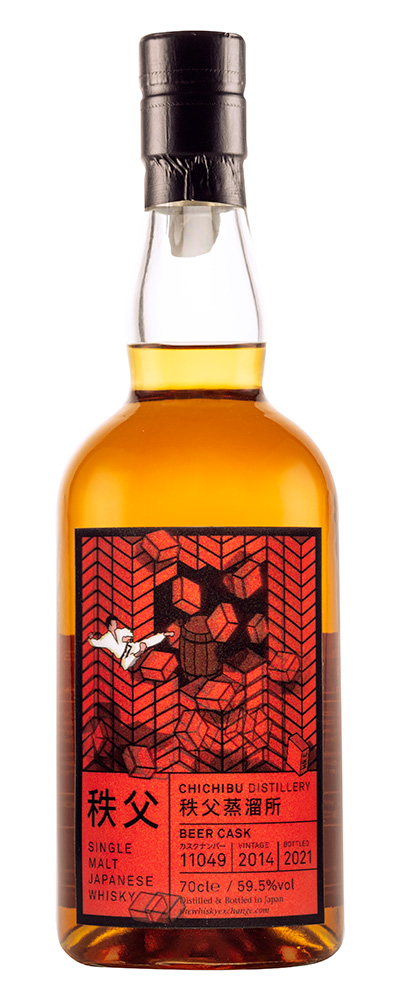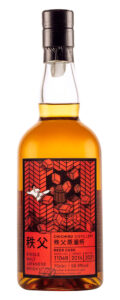 Nose: this does have a lot of IPA elements. Hints of mango, guava and grapefruit (pink and yellow) really hint at a nice refreshing beer, combining nicely with a greener, grassy side, bay leaves and minty notes. Then green apples and a hint of honey. Dusty barley, ginger and hints of vanilla wafers. Hints of rice milk and flower petals too. Overall this version is brighter and less sweet than the bourbon sibling.
Mouth: now a clear bitter side appears, with more of the bay leaves, herbal tea and an unmistakable hoppy side. Also gin-like botanicals like cassia bark and Seville orange. Floral notes and grassy hints. There are citrus (peel) elements but not the round fruitiness of the bourbon version.
Finish: medium, still fruity but now the green / chalky notes grow stronger.
This is a very unique hybrid of whisky and beer. Obviously the base spirit is of high quality, but these quirky IPA notes really lift it. Together with the gin-like edge it becomes a very interesting outlier.
While writing my notes I was entirely positive about it, scoring it higher than the bourbon version. However after sitting in the glass for half an hour it seems to develop a weird smell, reminding me of smelly Wisteria and stale beer. I double-checked the next day, only to get the same development… The initial impression was excellent, but somehow you have to sip this quickly! I guess it underlines the challenging mix of whisky and beer. Available 25-26 October from The Whisky Exchange. You can get a notification as soon as it's available. Hard-to-pin-down score: 86/100
Chichibu 2014 (59,5%, OB for The Whisky Exchange 2021, Chibidaru quarter cask #3508, 119 btl.)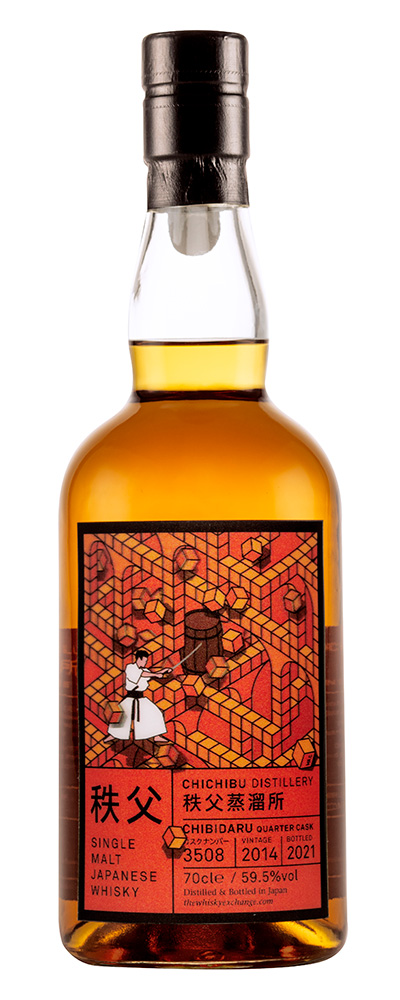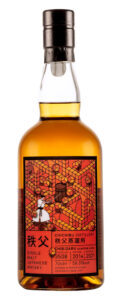 Nose: somehow this feels less uniquely oriental. The characteristic herbal notes are subdued and overtaken buttery vanilla, rice pudding, leathery notes and linden tea. Nicely gentle smoke appears in the background. Green walnuts and hints of chalk. Still a nice citrus note that spikes through. Really good, just a tad more generic after the other two.
Mouth: same feeling. Oily spirit, with a subdued smoky note that really sings, but the cask is a bit louder, bringing out aniseed, citrus peels, white pepper and fresh oak shavings. Later subtle hints of peach come out as well. Lemon peels and this gin-like side return after a while. Oak char and burnt mint leaves bring it all together.
Finish: fairly long, spicy, with more charred oak, vanilla and mint.
You get a bigger (actually 75% smaller…) cask influence here, but the gentle smoky touch is a nice asset and helps to balance the wood. Even though the wood takes away some of the unique Japanese character, there's still a characteristic citrus spike. Available 27-28 September from The Whisky Exchange. Score: 89/100