Goldfinch is a new independent bottler established by Andrew Macdonald-Bennett, who previously worked with Edrington. He seems to focus on sherry casks for all of his bottlings, so choosing the goldfinch is very appropriate. This little bird spends its summers in Scotland but flies off to Spain for the winter, where he's often nesting in bodegas.
We're about to try a whisky from two ranges. Paloma means dove and refers to a painting by a Catalan artist that adorns the label. This series celebrates the effect of different sherry types on single malts. In this case we're trying a Linkwood 2008 finished in a rare Palo Cortado cask. In fact, all four releases so far have been matured in these rare Palo Cortado sherry casks. Interesting!
The next series is The Kilnsman's Dram. This series revolves around smoky whisky.
Linkwood 14 yo 2008 (53,5%, Goldfinch 'Paloma' 2022, Palo Cortado sherry finish, 331 btl.)
Nose: brown sugar and butterscotch to start off, followed by some tobbaco leaves, matchstick heads and mossy notes. Plums, hints of burnt pastry crusts and heather honey. Caramelized nuts. Apart from this autumnal sweet-and-dry character, there's also an almost floral woody top note.
Mouth: quite punchy. A lot of crushed peppercorns, nutmeg and wood tannins come out. Walnut cake, hints of Seville oranges (and peels), tobacco, cinnamon and lightly bitter herbal tea. Raisins and hints of chocolate make it slightly rounder.
Finish: long, dark and malty, while still quite spicy and woody. Salted caramel and oak char, with leafy notes.
Linkwood is a generous spirit when it comes to finishes. It accepts most cask types without a murmur. The Palo Cortado adds a lot of caramelized notes but the wood is quite assertive on the palate as well. Available from Goldfinch directly or Master of Malt for instance.
Ardmore 13 yo 2008 (52,4%, Goldfinch 'The Kilnsman's Dram' 2022, first fill European oak Oloroso sherry hogshead, 350 btl.)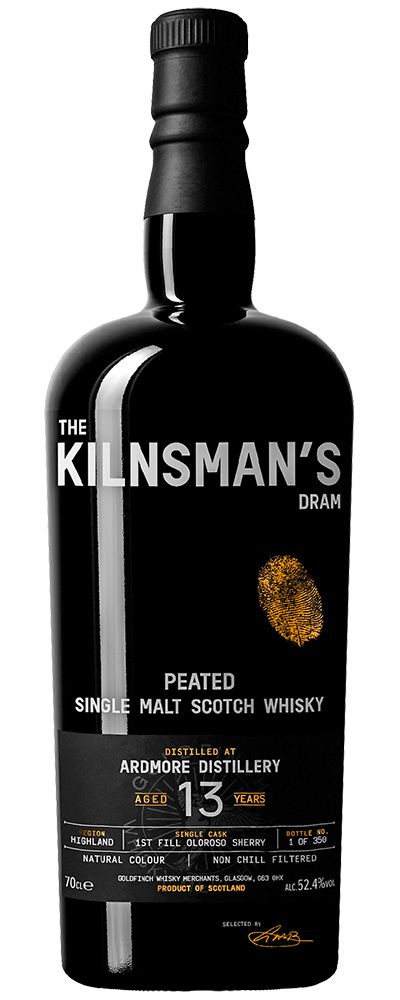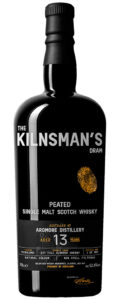 Nose: the dirty side of Ardmore arrives first. Wet soil and mossy notes, singed meat and herbal smoke. Greasy ashes. Hints of Maggi, dark cherries and sweet butter caramel in the background. A sulphury touch as well.
Mouth: still quite dirty I'm afraid. There sooty side and charred meat remain strong, now combined with a layer of sour tobacco leaves, leather black peppercorns and mulching leaves. Then a lot of toffee and spicy latte notes in the background. A light herbal bitterness appears, as well as burnt nuts, saline notes and tar.
Finish: long, spicy and malty, albeit with nicer charred notes and lots of warming ashes.
A bit of a patchy Ardmore in my opinion, with a dirty side that is hard to swallow for me. Available from Goldfinch directly or Master of Malt for instance. Score: 80/100