Here are a few of the rums that I've tried in the past few days. Two of them are from Clarendon distillery. Then two well known names: Uitvlugt and Caroni. The last one is a bit of a surprise: an undisclosed Australian rum.
In fact more rum is coming soon, as we're preparing a big Colours of Rum session as well. Stay tuned.
Uitvlugt 1989 (46,7%, The Whisky Jury for Nanyang Singapore 2022, refill barrel #8, 203 btl.)
Nose: rich and fairly rounded, with brambles and plums, molasses and coffee candy. Then darker hints of liquorice, earthy spice and hints of old Pu Erh cakes. Tarry notes and whiffs of polished brassware. Rather refined despite the intense aromas.
Mouth: same remark. Dark flavours but the texture is thinner than expected. There's bitter coffee, bags of dried herbs, more tea, anise and liquorice. Also iodine and mentholated notes. Petrol, black olives, and leafy notes. Drier than the nose suggested perhaps.
Finish: long, with hints of dark chocolate and coffee, herbs and a subtle tobacco sourness.
A great bittersweet theme and highly drinkable. A gentleman's dram: very erudite and always holding back a little, just in case. Selecting a black panther for this rum is spot on. Still some available from Nanyang apparently.
Clarendon 15 yo 2007 (57,1%, Rum Sponge 2022, refill barrel, 262 btl.)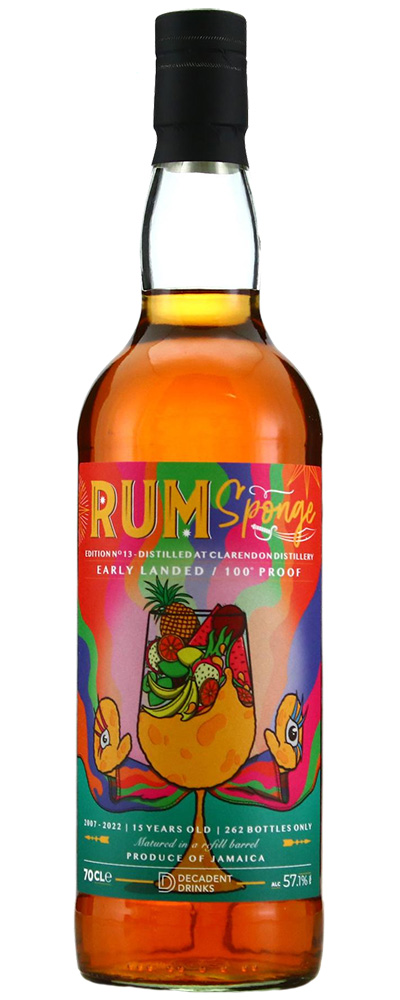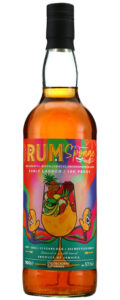 Nose: funky but also quite fruity. Overripe bananas and fermenting pineapples, with salted caramel and ginger beer. Then solventy notes and hints of modelling glue, with a little vinyl and creosote. Dried citrus and hints of engine oil.
Mouth: quite gritty and salty at first, with liquorice and white pepper, as well as fresh mentholated notes. Green apples, charred bananas and lightly floral notes. Then some punchy bourbonny wood shavings too. Gets quite savoury towards the end, with a bittersweet spicy note.
Finish: long, on chilli, more bittersweet fruits and pencil shavings.
So Clarendon is the name of the distillery and one of their makes / ester categories is named Monymusk, which is a more familiar name. This youngster doesn't disappoint. It is funky with a solventy and woody side, but also plenty of fruits. Nice one. Sold out. Score: 88/100
Now I wonder what Clarendon has to offer at a much higher age. Wait…
Clarendon 26 yo 1995 (57,1%, Precious Liquors for Auld Alliance 2022, cask #433941, 196 btl.)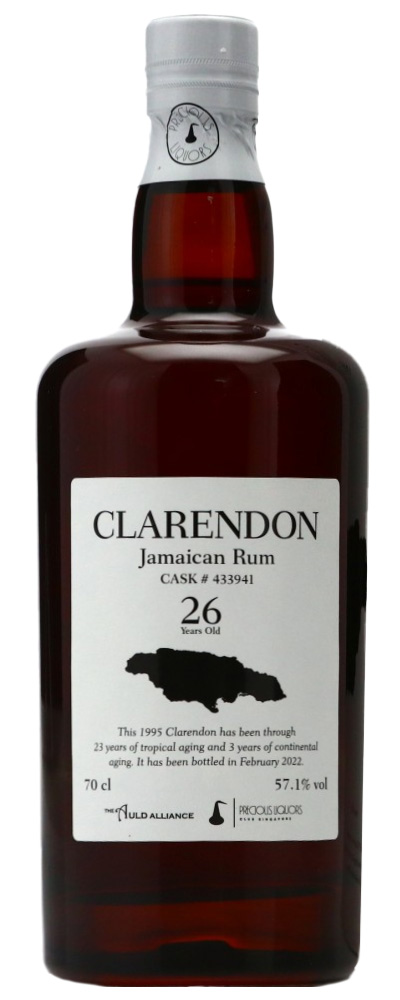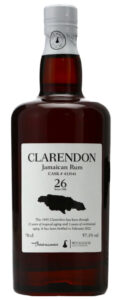 Nose: even more fruits now, in a slightly more tropical register with a higher acidity. Sour pineapple and lime cordial, alongside grapefruit. Also beeswax, leafy notes, soy sauce and liquorice. Still a firm woodiness and whiffs of acetone. Mango and eucalyptus appear after a while – nice combo.
Mouth: more richness and concentration than the 2007, obviously.  Menthol, liquorice and tarry notes, with flashes of pink grapefruit, guava and pineapple in between. Then brambles, hints of armagnac, eucalyptus, black tea, pinewood and bittersweet herbal extracts.
Finish: very long, slightly petroly, with salty notes and tropical fruits.
This is quite impressive. Such complexity, this will keep you entertained for the entire evening! High power rum, amplified by active wood, but it's the tropical fruits that make it shine. Very beautiful. Score: 92/100
Caroni 21 yo 1999 'Blackbeard' (65,7%, Distilia 'The Golden Age of Piracy' 2021, cask #197, 228 btl.)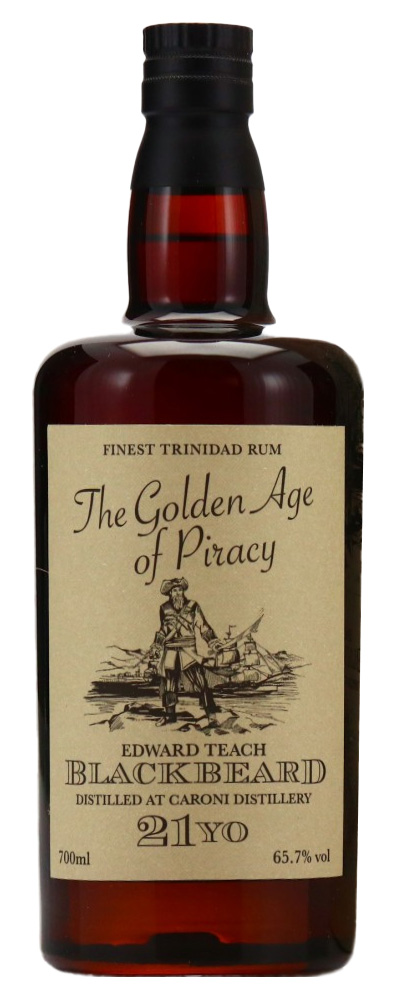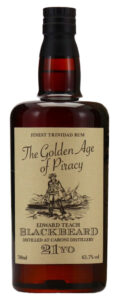 Nose: quite industrial, with engine oil, diesel and greasy notes. Also rubbery notes and tobacco. Then it evolves on peppermint and herbal potions, as well as overripe plums and dark honey. Smoked vegetal notes and earthy wood.
Mouth: again not an easy one, but quite an explosion. Lots of herbal extracts, charred wood, mint and eucalyptus, ginger and chilli heat. More oily notes, camphor and medicinal hints. Dutch liquorice and enough tar to renew a random highway. More than a dash of Fernet Branca. Very dry, very herbal.
Finish: very long, still herbal, tarry and spicy.
This is a real pirate rum, totally unscrupulous. The intensity, the tarry notes and herbal extracts blow your socks off. A great statement and a great find. Out of stock, although Distilia also says it's 'on request'. Score: 90/100
While officially from a secret distillery, it seems the next one could be from Beenleigh, Australia's oldest operating distillery. They're making molasses-based rums for well over a century.
Australian rum 2012 (66,9%, Swell de Spirits 2022, single cask, 368 btl.)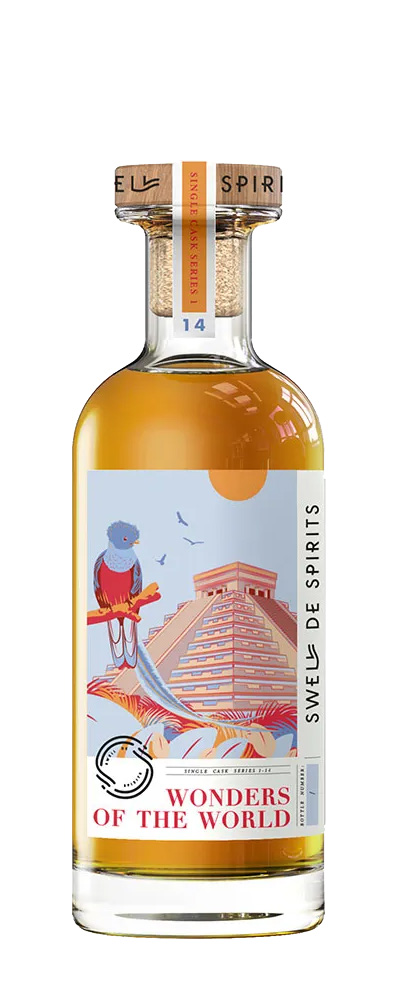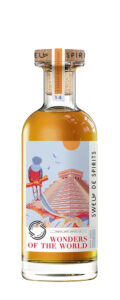 Nose: molasses and varnish, a bit of new oak again, as well as leatherette and new running shoes. Some wellness center aromas (aromatic herbs), vague fruity sweetness (orange / apricot perhaps) and a light medicinal touch.
Mouth: ripe bananas evolve into fresh pineapples and oranges. Then eucalyptus, brass polish, crushed peppercorns and herbal tea. There's astringency and an intruiging fresh fruitiness at the same time. Varnished notes, tobacco leaves and cinnamon come out as well.
Finish: quite long, on spicy notes and herbal tea.
Australia: another piece in the big puzzle that is rum. It's certainly different from what we're used to (or looking for) in a rum. This one offers a nice combination of fruits and funky notes. Arriving in stores as we speak. Score: 87/100