Another bag of rum releases. We start with a near 30 year old Hampden in the Whisky Blues series, an equally old rum from Trinidad Distillers bottled by Thompson Bros and a younger Foursquare from Swell de Spirits.
In a second part we have three Caroni expressions from the bottler Jack Tar. This includes a set of 1997s (the Moon and the Sun) and one 1999.
JMH 29 yo 1992 (57,7%, The Whisky Blues 2021, barrel #11, 253 btl.)
Nose: a classic estery Hampden profile of course, but rounded by time. That means hot tyres, fermenting fruits, olives and what not. Subdued acetone now, with a creamy banana sweetness that is sweeter and thicker. Also a nice fragrant side, with natural vanilla and sweet flowers.
Mouth: slightly richer again, but also slightly numbing. A more briney and herbal start, with carbon notes, new plastics, industrial garage smells. Later also added oak spice, like pepper and ginger, as well as resins and a subtle saline note. Black olives again.
Finish: long and drying, on pepper and salt, olives and lingering fruits.
It's funny how 17 extra years hardly affect this profile. There's more wood and a slightly better balance, but it's just as powerful. Impressive rum. For availability, check Whisky Age.
TDL Distillery 29 yo 1991 (59,9%, Thompson Bros 2021, 15 years tropical ageing, 205 btl.)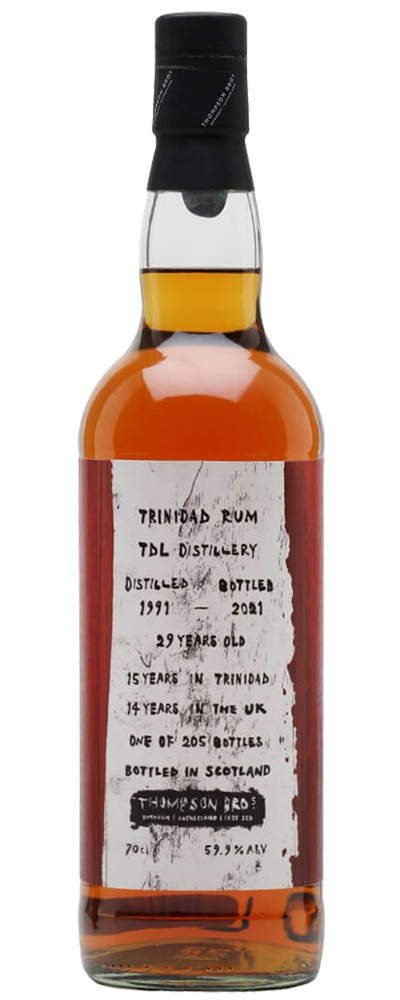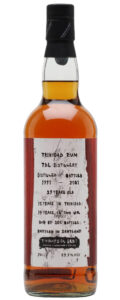 Nose: ripe berries mixed with copper coins, vanilla and oak polish. A faint earthiness. A light brown sugar sweetness but not the overdose of caramel you tend to get in official Angostura. Later hints of liquorice and orange come out. Rather bright and 'sherried' in a way.
Mouth: intense pepper throughout, with some freshly sawn oak that reminds us of American bourbon. That means leathery hints, brown sugar sweetness and vanilla. Some dark and jammy fruits underneath. Hints of shoe polish. Again less thick and less caramelly than expected.
Finish: long, oaky, with leather, dark fruits and hints of burnt sugar.
Trinidad Distillers is the company behind Angostura. This is not very typical for that brand, there's a syrupy edge but it stays lean. The oakiness brings it close to modern whisk(e)y in a way. Sold out. Score: 84/100
Foursquare 14 yo 2006 (60,6%, Swell de Spirits 2021, 50 cl, 360 btl.)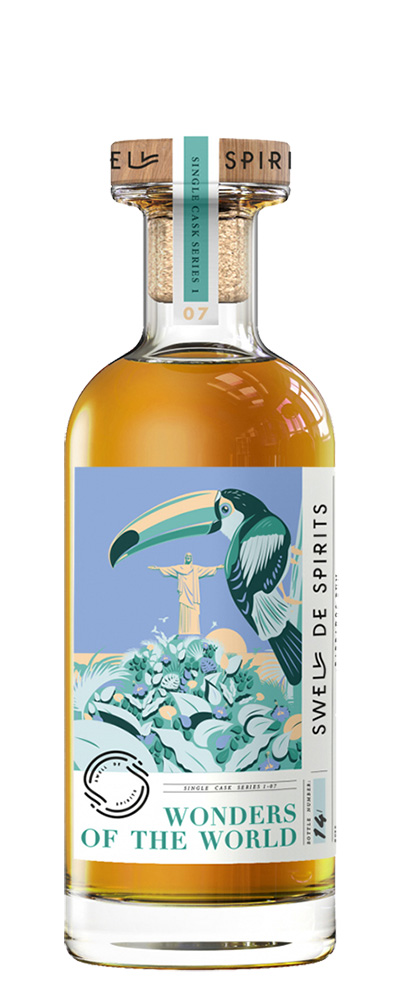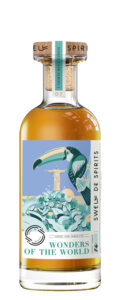 Nose: a fairly gentle mix of coconut shavings, baked apples and hints of candied lemons. A few drops of gasoline, but the funkiness is pretty low here. Some dried grasses and orange cake. Light hints of cinnamon pastry.
Mouth: a classic mix of coconut and bananas, later also caramelized notes. More cake and brown sugar. Hints of popcorn, without getting overly sweet or simple. Light tobacco, herbs and esters grow stronger over time.
Finish: quite long, drying now, with warming oak spice, a hint of vanilla and citrus.
This is a rather accessible rum, at least in terms of funky flavours. The high strength is not for beginners of course. All good. Check out Swell de Spirits. Score: 86/100
Caroni 1997 'La Lune' (61,3%, Jack Tar 2021, cask #84, 225 btl.)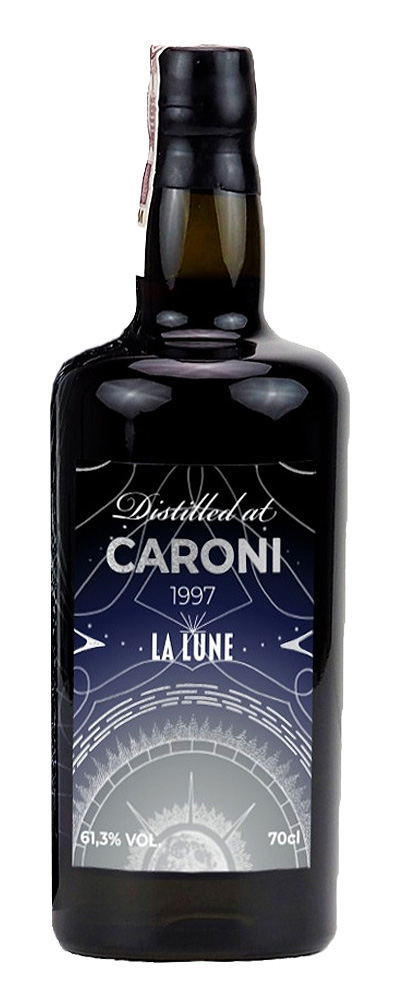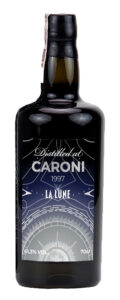 Nose: great. It's got the bitumen with old fisherman's rope, hessian cloth and liquorice. Some burnt rubber, but not a lot of the otherwise typical diesel smell. Also syrupy fruits underneath, forest fruit jams, raspberries and stewed bananas. Last but not least, beautiful cigar tobacco and chocolate.
Mouth: hugely intense, on chilli, brown sugar and caramel, burnt rubber. Cedar wood. Menthol running through, with liquorice and a hint of camphor. Ginger and herbs. Drops of bitters. Some bananas flambéed and Seville oranges but not a lot of other fruits.
Finish: very long, a little biting, full of spice with a bitter edge and some smoky wood.
There's something Karuizawa about this – it's one of the more extreme and robust Caroni. I love the nose with beautiful tobacco notes and raspberry jam, but it's too focused on herbs in the mouth. Heavily priced, but high quality. Score: 91/100
Caroni 1997 'Le Soleil' (63,8%, Jack Tar 2021, cask #60, 221 btl.)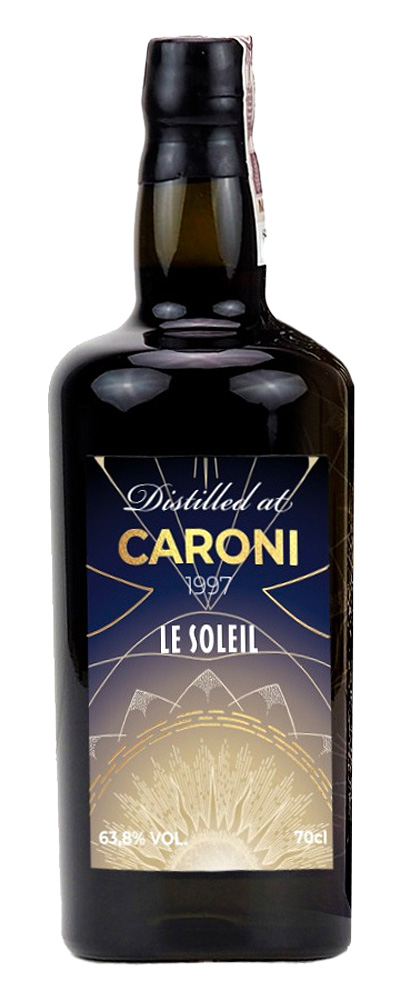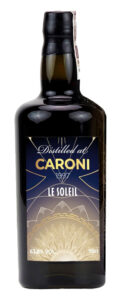 Nose: slightly more savoury, with a vegetal edge that I didn't get in the Moon version. A lot of minty notes and dried herbs. Tobacco too, just a little less. Not the jammy fruits though, just a little blood orange. Subtle notes of rubber and pencil shavings.
Mouth: now the tables have turned – this seems slightly more elegant and fruity than La Lune. I'm getting mango on top of the bananas flambéed. Then back to oily notes, cough syrup, mint and cigar boxes. Black peppercorns and cinnamon make it drying out towards the end.
Finish: long, dry, with more pepper and herbs. Less smoke than in La Lune.
While I really like the added fruits on the palate, the nose of La Lune makes it stand out in my opinion. Le Soleil is not exactly a bad option either. Score: 90/100
Caroni 1999 'Limbo' (63,7%, Jack Tar 2021, cask #186, 217 btl.)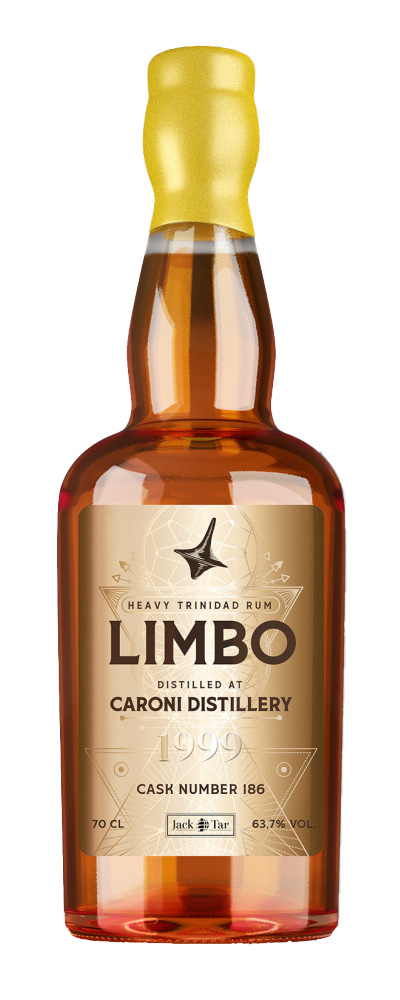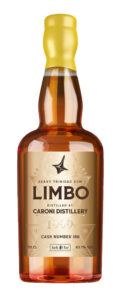 Nose: a lot more industrial, with engine grease, rubber boots, iodine and a little petrol. Also black olives and eucalyptus, with light meaty notes and caramelized onions. More herbaceous notes too.
Mouth: hot and dry, with plenty of liquorice, herbal extracts, molasses and tarry notes. Tobacco and bitter chocolate. Cedar wood. Some phenols and grassy notes as well. This is a powerhouse, really vertical rum, and rather challenging.
Finish: very long, rubbery and tarry. Some Dutch liquorice and herbal bitters.
I don't think I've had 1999 before and it seems to be different from the other two indeed. Much more savoury, with added bitterness and industrial notes. If you want to have your socks blown off, choose this one. I believe you can pre-order this from Jack Tar. Score: 89/100