We conclude our Springbank sessions with the late 2021 bottlings of the core range. Any whisky lover should do this at least once, as these are generally great standard bottlings:
Springbank 10 Years
Springbank 12 Years (at cask strength)
Springbank 15 Years
Springbank 18 Years
Springbank 10 yo (46%, OB 2021, L21/120)
Nose: citrus notes (lemons and oranges) with plenty of malty notes, hints of newspaper ink and mineral notes. Ozone, pine resin, aniseed. Rounder notes of vanilla and honey in the background. Burnt grassy notes as well.
Mouth: more peaty notes now, with a waxy texture, a very bright fruity note (grapefruit and lime, unripe gooseberry) and a minty edge. Peppery notes and chalk. Marzipan. A pinch of salt. Hints of leather too.
Finish: medium to long, still showing chalky notes, toasted barley, salt and oranges.
It's not the most complex dram, but it's exemplary Springbank which convinces from start to finish. The value for money is outstanding, although I should add that many retailers seem to take advantage of the fact that it's hard to get , with prices going from € 55 to € 90.
Springbank 12 yo 'Cask Strength' (55,9%, OB 2021, Batch #23, L21/133)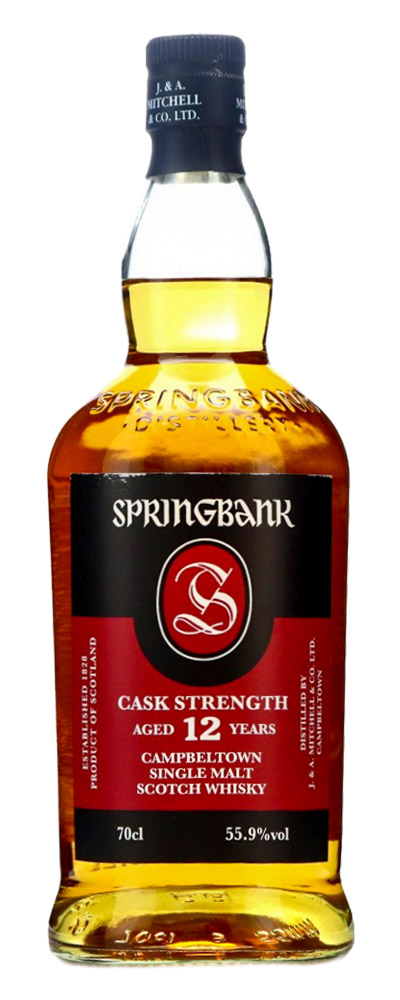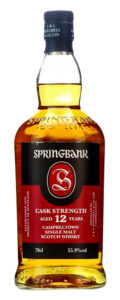 Nose: surprisingly naked, that's nice. Typical ozone and oiled machinery, wet pebblestones and chalk, as well as a faint farmy touch. Subtle pickle. Behind this is a vague fruity sweetness, maybe yellow kiwi and peaches. Light honey. Later also a hint of toffee.
Mouth: cooked fruits, even a light tropical hint (banana,barbecued pineapple, peach) and a subtle veil of smoke. Lovely oily / waxy texture. Minerals, metallic notes and leather follow closely, with subtle pepper and earthy notes. Wool. Ginger. Honey. Light vanilla too.
Finish: long, on smoked fruits, hints of pepper and salt, as well as plenty of mineral notes.
This is a 100% bourbon cask bottling with a straightforward, clean profile. The absence of sherry makes the mineral notes shine and brings out lovely fruits. Great whisky, right up my alley. Score: 90/100
Springbank 15 yo (46%, OB 2021, L21/110)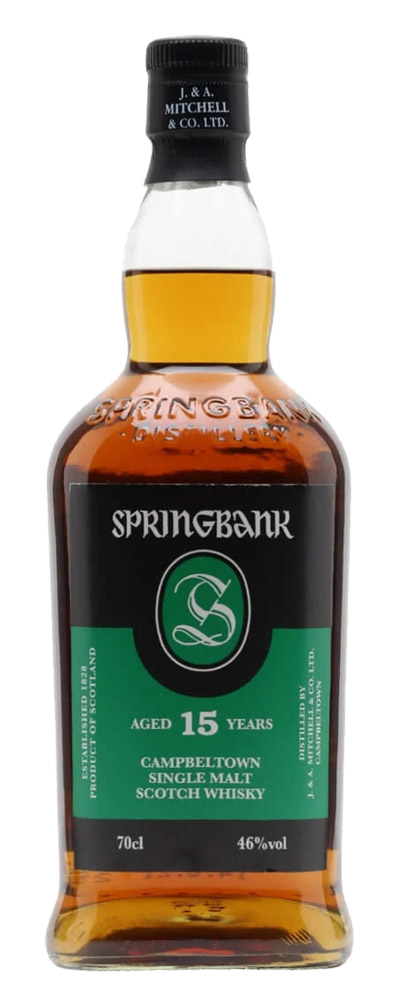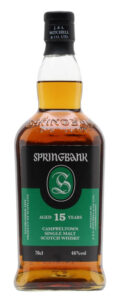 Nose: a bit shy in comparison, clearly more sherried but still a rather clean expression. Raisin sweetness and some caramel alongside warm engines and leafy / wet grassy notes. Subtle lemon and salt. Quite nice but it's not exactly talkative.
Mouth: darker now and slightly more powerful. More heat as well, with black peppercorns and a bitter edge. Also sweet liquorice and hints of coffee, mixed with tobacco and sour herbs. Red fruits and leather.
Finish: long, on peppery notes, tart smoke and herbs.
In the past years Springbank 15 was my least favourite core range bottling, but its dirty side seems to have diminished recently. However for me it never strikes a perfect balance between the spirit and sherry character. Score: 85/100
Springbank 18 yo (46%, OB 2021, L21/117)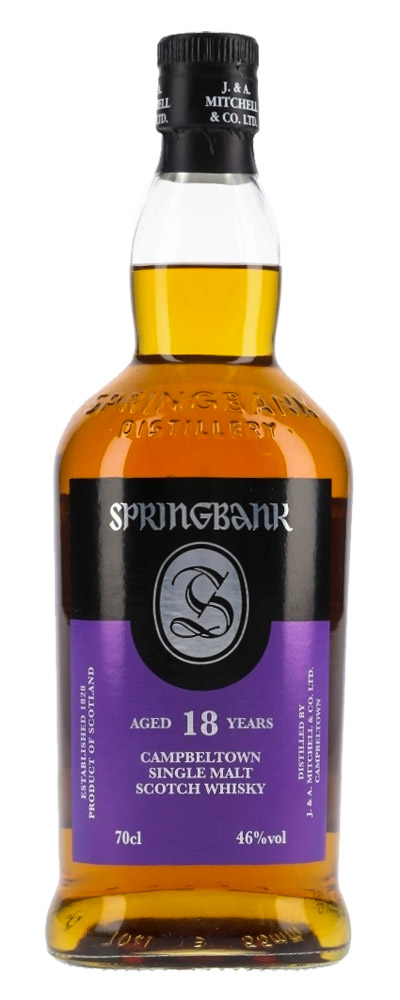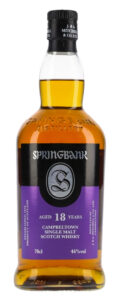 Nose: similar to the 15 Years in terms of sherry influence (50%), but more forthcoming. Cooked fruits, chocolate, slightly burnt raisins. A more pronounced acidity this time (blood orange) with wee metallic hints. Slightly musty wood, green walnuts and whiffs of leather. Great balance.
Mouth: sweet, oily and smoky, with raisins, stewed apples and forest fruit jam,  cigar leaves, oranges and some herbal bitterness, but less than we found in the 15 Years. Charcoal and subtle matchsticks. Hints of cinnamon and roasted walnuts.
Finish: a fair length, with nutty notes, tobacco and spice.
If you insist on sherry influence, then this 18 Years is better than the 15 Years in my opinion. That said, there have been better 18's and the value for money isn't exceptional. Score: 87/100