Armorik is the single malt from Warenghem distillery in Bretagne (France). The distillery itself is the oldest in France. It dates back to 1900 but the single malt whisky (distilled on a pair of copper pot stills) came later, with a first release in 1999.
A couple of years ago they introduced new bottles and labels. The core range now includes Armorik Classic, Armorik Double Maturation and Armorik Sherry Cask. I've only tried a indie Armorik from virgin oak so far – time to change that situation!
The first whisky we're trying is Armorik 10 Year Old, a limited edition released at the end of 2018 (and getting a yearly edition as far as I can tell). It is matured in bourbon casks and finished in Oloroso sherry casks. The other one is a single cask Armorik 2009 Sherry, a limited edition exclusive to La Maison du Whisky.
Armorik 10 yo (46%, OB 2021, 3000 btl.)
Nose: this is a malty and slightly dusty profile, with nice hints of bread, grist and mild pepper. Then also apples, pears and lightly floral (new) wood. Vanilla. Something of a sweet beer note as well. Fairly neutral but well balanced.
Mouth: still showing this grainy core, with a big dose of sweet barley, gentle notes of oranges and pears, vanilla and light maple syrup. Hints of pine, giving it a 'green' edge. In the distance you get some nutty notes and raisins, but it's hardly recognizable as a sherry finish.
Finish: medium length, with oak spice (pepper, ginger) and hints of orange cake.
This Armorik 10 has a rather classic malty profile, in the tradition of Speyside whisky. A well-made everyday drinker, if just a little middle-of-the-road. Available from The Whisky Exchange for instance (also as a sample if you like).
Armorik 12 yo 2009 (57%, OB for La Maison du Whisky 2021, single sherry cask #3443, 701 btl.)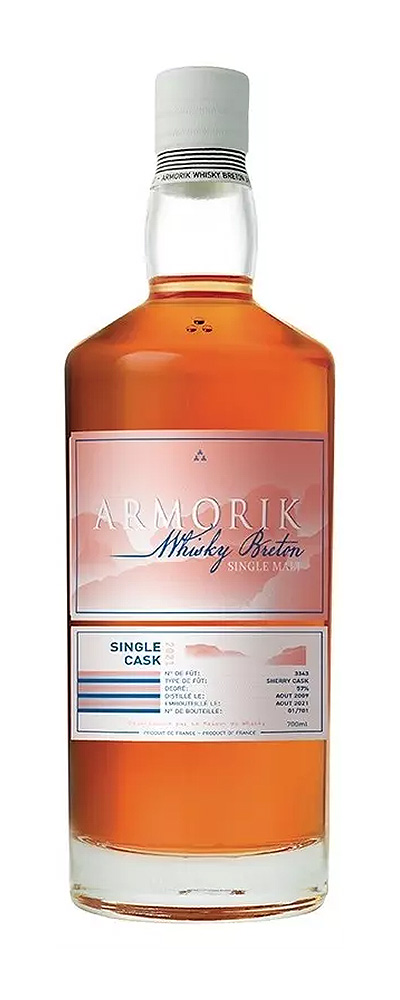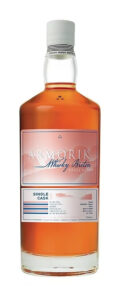 Nose: much more on walnuts and gingerbread – the sherry is having its say. On a second level we find dried apricots, hints of white grapes and some cassis. Also candied orange peels. Underneath the sherry is still this gristy, slightly dusty and earthy core.
Mouth: vibrantly spicy. White pepper, cloves, as well as hints of juniper. Fresh oak shavings. Then some raisins, toffee notes, stewed pears and hints of figs. Tobacco leaves and hints of chocolate towards the end.
Finish: quite long, on nutmeg, subtle resinous notes, cold coffee and ginger.
Quite rich with a nicely layered profile. That said, just like in the regular 10 Year Old the oak feels a little modern and 'on top' of the spirit. Available from La Maison du Whisky. Score: 85/100