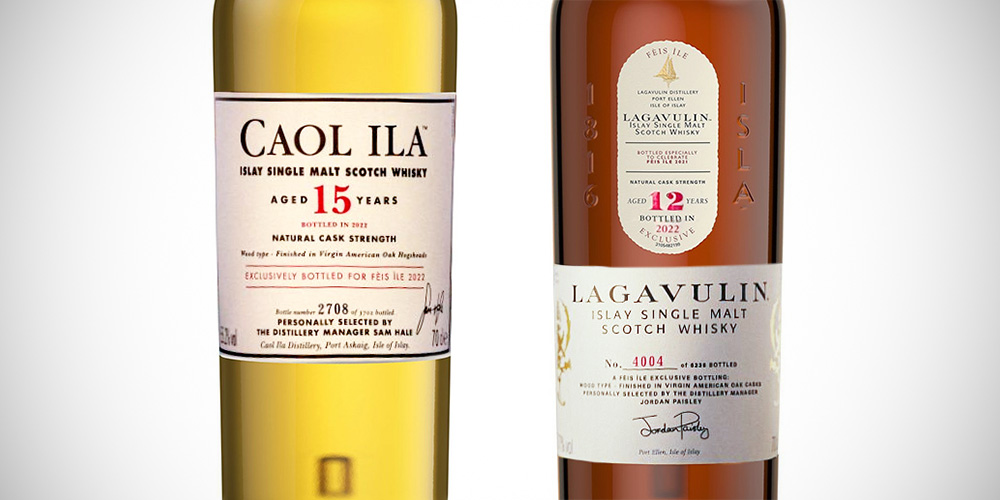 Lagavulin & Caol Ila (Feis Ile 2022)
Caol Ila and Lagavulin announced their Feis Ile 2022 releases.
First there is a 15 year old Caol Ila matured in refill American oak hogsheads and finished in virgin oak casks. A total of 3702 bottles are available for £ 165 each.
Next we have a 12 year old Lagavulin with the same combination of refill hogsheads and a virgin oak finish. This expression costs the same, but we see there are 6336 bottles available.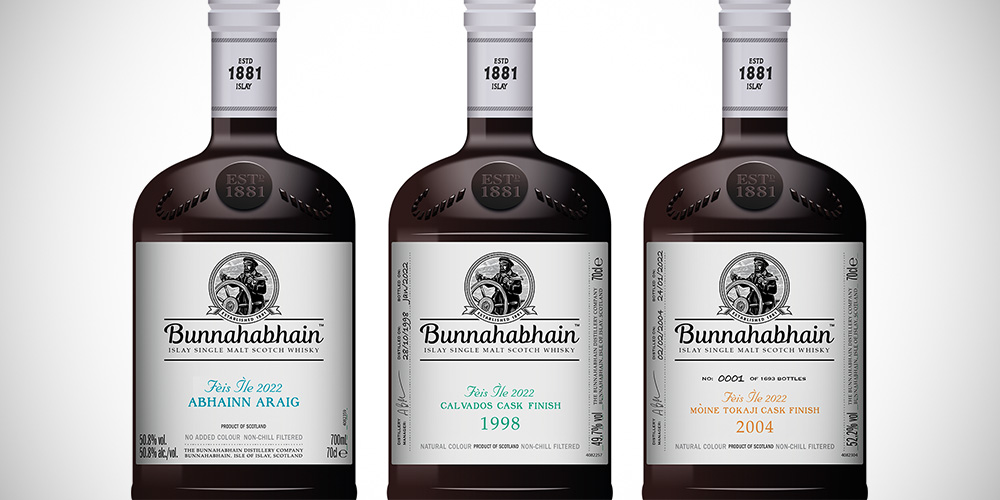 Bunnahabhain Feis Ile 2022
We have more Feis Ile 2022 releases, this time from Bunnahabhain distillery. They are proposing three whiskies:
Obviously they will be available at the distillery, as well as in the online shop. Also samples are available. Some of the bottles are also available from retailers like TyndrumWhisky.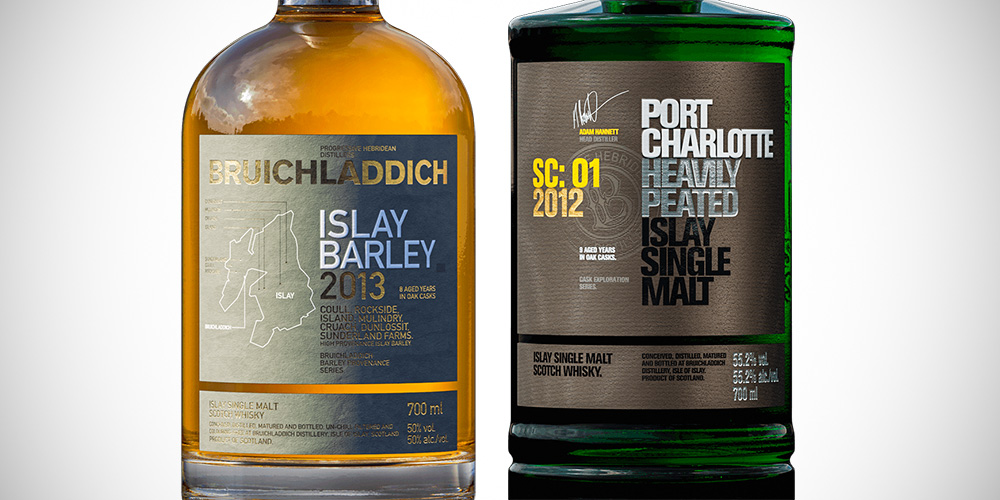 Port Charlotte SC:01 2012 / Bruichladdich Islay Barley 2013
From Bruichladdich distillery come two new releases:
Port Charlotte SC:01 2012 is the latest in their cask exploration series. For the first time in this series, the whisky comes from 100% Islay grown barley, within 10 miles of the distillery. Three parcels were initially matured in sherry butts, first fill and second fill American whiskey barrels. Then they went into Sauternes casks. It is bottled at 55.2% ABV and costs £ 95.
Bruichladdich Islay Barley 2013 is sort of an ongoing release. The latest 2013 edition is a combination of first fill American oak casks with different wine casks (Ribera del Duero, Syrah and Pauillac). Bottled at 50% ABV and sold for £ 60.
Also interesting
Last but not least, here are some things that may not have been widely announced but that grabbed my attention in shops recently…