A few weeks ago Whisky in Leiden 2023 took place (see their website). The 10th edition of the festival, organized by Whiskysite.nl, brings together all the major distributors in a church in Leiden.
Every year there are a number of festival bottlings. For 2023 there are no less than six bottlings, mostly young releases but we start with a well aged Arran whisky. Four of them are reviewed today, the two Penderyn blood tubs get their own session.
Arran 21 yo 2001 (55,3%, OB 'Premium Cask' for Whisky in Leiden 2023, bourbon cask #2001/061, 145 btl.)
Nose: a little gravel at first, followed by apples and pears, lime blossom and hints of bread. Hints of barley. After a while the fruitiness gets wider, peach jam on one hand – banana and grapefruit on the other. Water brings out more vanilla and a hint of marshmallow.
Mouth: vibrant fruits again. Peaches, green apples, citrus freshness and juicy pear. Hints of ale, with firm barley notes as well as some spicy heat (ginger, white pepper, later nutmeg). Subtle chalky notes in the middle. Then getting fruitier again, with pineapple, peach and green banana.
Finish: quite long, a little spirity, although water helps to bring back most of the  fruitiness.
Vibrant fruits are a great characteristic of Arran spirit, and this is a good example. It benefits from a drop of water, making it more expressive. Good start. Still available from Whiskysite.nl. As usual they also have samples.
Glen Scotia 5 yo 2016 (56,7%, OB for Whisky in Leiden 2023, first fill Oloroso hogshead finish #21/769-8, 247 btl.)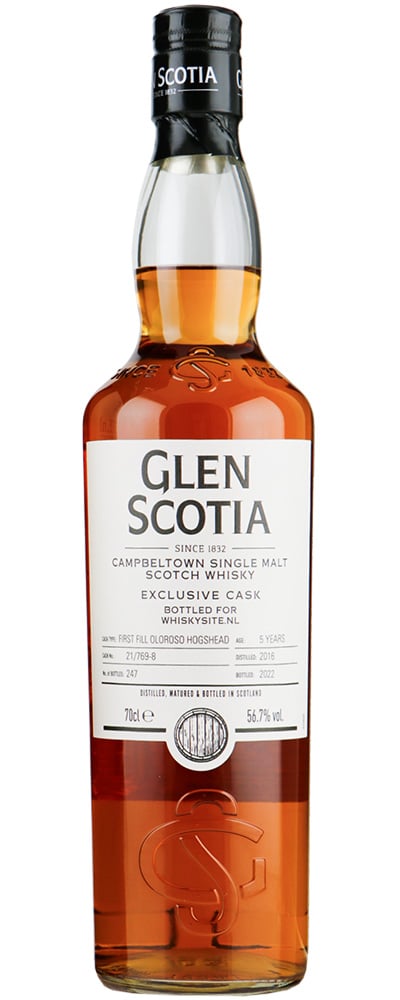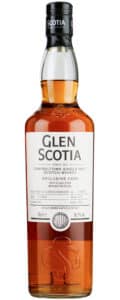 Nose: rather fruity, with golden raisins and plums, but also a hint of red fruit jam. Then a lot of vanilla cake too, making it quite creamy and sweet. Getting quite aromatic, on strawberry and apricot. Caramelized almonds. We pick up a subtle sea breeze, but other than that there's very little of the Campbeltown funk.
Mouth: more vinous now, red fruits are still present but also fresh wood adding a slight harshness. Peppery notes, green woody touches and a subtle resinous edge. Some spirity notes. Still a creamy caramel touch in the background. The salty notes are coming forward after a while, as well as some woody heat.
Finish: quite long, a bit hot, with plenty of spice, kirsch and firm woody notes.
This one has an orange hue, much like a Port cask. At first I though they mixed up the labels: many of these 2016 casks were Bordeaux wine casks, which wouldn't have surprised me. In any case this is not a classic sherry cask, the prior bourbon wood is perhaps even more prominent. Attractive nose but a little too pressure-cooked on the palate. Exclusive to Whiskysite.nl. Score: 86/100
Millstone 3 yo 2019 – Heavily Peated (51,2%, OB for Whisky in Leiden 2023, PX cask #2548)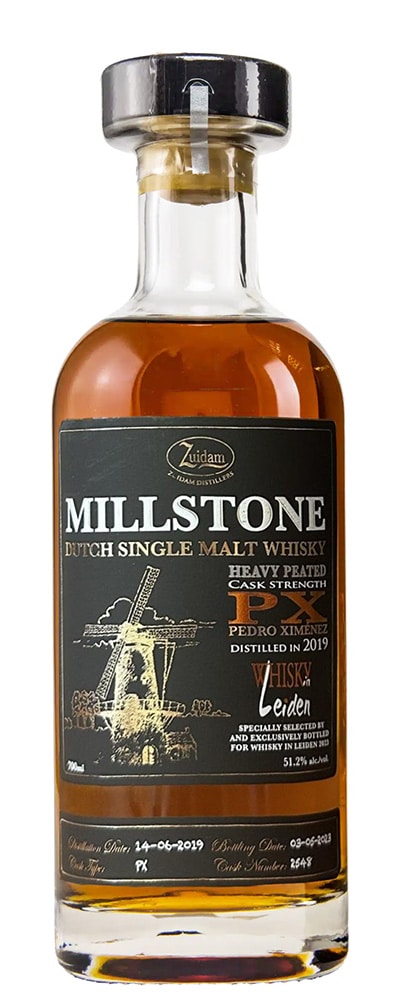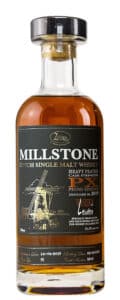 Nose: indeed quite heavily peated. Sooty smoke, smouldering bonfires and hints of smoked meat. A few drops of motor oil and cough syrup. Pear drops and roasted nuts. Then slightly burnt bread crust, mushrooms and earthy notes, an acidic edge and hints of pumpernickel. A young but nice profile.
Mouth: deeply smoky, on burnt raisins, slight vegetal notes, gingerbread and a hint of dark chocolate. Hints of tobacco leaves, with a light sourness. Black peppercorns and liquorice in the background. It's not as thick as you'd expect from Pedro Ximénez, with some of the roughness of the spirit still shining through, as well as some tannins.
Finish: medium, quickly getting thinner, on red berries, black pepper, herbal notes and leafy peat.
They had a similar Millstone 2013 Peated PX for Whisky in Leiden 2016 as well. Very young of course, which becomes apparent on the palate and in the finish. A few years of extra ageing would definitely be beneficial here. That said, it's an affordable festival bottling, still available from Whiskysite.nl. Score: 85/100
Caol Ila 9 yo 2014 (52,9%, Murray McDavid 'Benchmark' for Whisky in Leiden 2023, Sauternes finish, 163 btl.)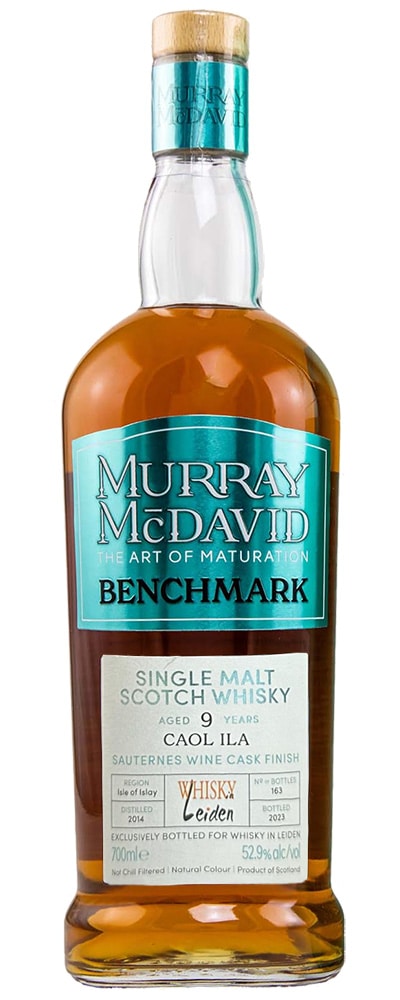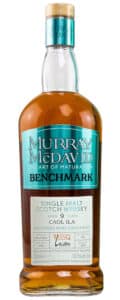 Nose: classic Caol Ila at first, with mild, ashy Islay peat (gentle after the Millstone). Coastal notes, sea spray and hints of tarry ropes. Then honey and marzipan come out. Vanilla and buttercups. Subtle menthol and noticeable rubbery notes.
Mouth: sweeter than a classic Caol Ila now, with much more honey at first, as well as candied fruits and some mocha. Butterscotch. Still this rubbery side, as well as sweet smoke and creamy milk chocolate. A lightly pickled edge too.
Finish: medium, with smoke and ashes coming to the front, alongside dried fruits.
The wine adds sweetness (of course) and nice mocha. The rubbery side is less impressive. Caol Ila is tricky for bottlers, and easy at the same time: a simple ex-bourbon cask is all it takes. Available from Whiskysite.nl. Score: 83/100