Malternative Belgium presented two joint bottlings in the past few weeks.
One was a Jean Filioux, the source of his previous 1992 GC and Lot 65. This single cask bottling has a base of 60's Grande Champagne cognac to which some 70's was added, about 20 years ago. It is bottled together with spirits shop TastToe.
The next cognac is from an undisclosed house in the Cru de Verrières, a region in the Grande Champagne (where we also find François Voyer for instance).
Cognac Jean Fillioux – Domaine La Pouyade Lot 60/70 – Grande Champagne (43,1%, Malternative Belgium + TastToe 2023, 378 btl.)
Nose: lusciously fruity. Tropical fruits like ripe mango, passion fruits, mashed bananas and apricots. Then plenty of honey, spearmint and hints of dried flowers. Orange peels and light polished oak in the background. Warm and seductive.
Mouth: again, rather exceptionally fruity. Candied pineapples, apricots, more bananas and bergamots. Really jammy. Then golden raisins as well as sweet grape (must), beeswax and mentholated oak. Fruit tea with honey and a dollop of caramel in the end, as well as a drier hint of leather and spice.
Finish: long, with 'molten' fruits, more raisins and berries, as well as a light hint of chocolate.
This is a really great selection. The modest ABV makes it utterly drinkable and perfectly integrated, highlighting the fruit juice character. Excellent. Still available from Malternative Belgium for instance and probably at TastToe as well.
Cognac Cru de Verrières Lot 68 – Grande Champagne (45,2%, Malternative Belgium + The Whisky Jury 2023, 179 btl.)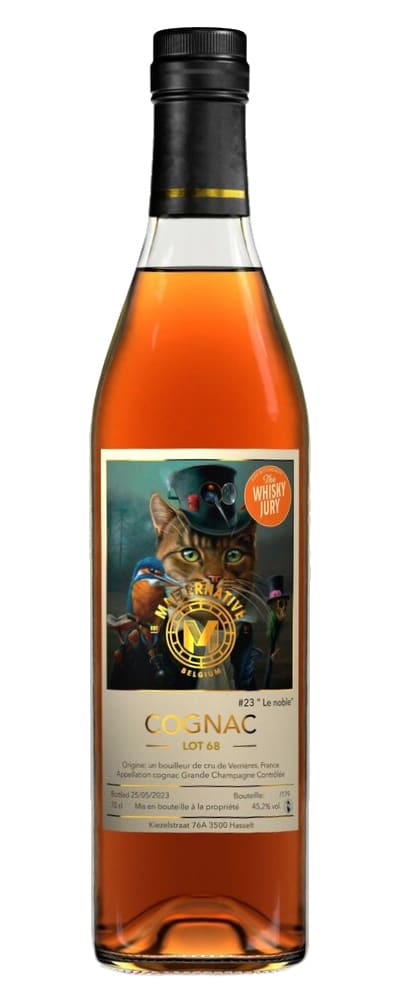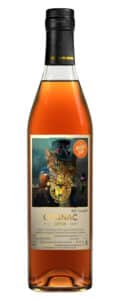 Nose: again a very fruity profile, albeit with a fresher (pepper)minty side and slightly less warmth. That said, similar apricots and bananas and candied oranges. Then hints of cinnamon pastry and honey. Also polished wood and a little tobacco. Highly elegant.
Mouth: starts on pineapple and maracuya, fresh oranges, pink grapefruit and juicy peaches. Again this plays the card of utter freshness, while the previous one was warmer and slightly more honeyed. Cinnamon, mint, tobacco leaves and a darker fruits (maybe cherries on syrup) towards the end.
Finish: very long and nicely warming, on fruit tea, herbal honey and gentle oak.
While the Fillioux release is rounder and slightly more jammy, this one aims for a perfect balance. Tropical fruits, polished oak, leaving some space for darker notes too. Two cracking releases. Sold out, this one. Score: 91/100