It's interesting that Grapediggaz (the cognac label from Wu Dram Clan and Kirsch Import) is now presenting a core range. Until now they focused on rare and limited cognacs (such as the Grapediggaz Lot 75) but obviously this will not be a sustainable activity. It's only logical that they are now trying to convince people of younger cognac expressions that can be offered in higher volumes, at more accessible prices.
The first offering consists of a Cognac VSOP, between 4-10 years, mostly from Bon Bois. The other one is a Cognac XO of 10-14 years old, but in reality the eau-de-vie goes up to 25 years from Bon Bois, Fins Bois and Grande Champagne.
Both are sourced from the cellars of Vallein Tercinier. They are bottled in small batches of 500 liters. All of them are 'no bullshit' cognacs, without colouring or sugar – pretty rare at this level. Soon GrapeDiggaz will also release a VSOP and XO Armagnac with the same philosophy.
Cognac VSOP (46,3%, Grapediggaz 2022)
Nose: relatively fruity, although it can't be compared to the old rancio-driven fruits. Here we mainly find yellow apples, peaches bananas and white grapes. Then also a buttery / waxy hint and some vanilla. Mint leaves. There's still a youngish raw edge, as well as some freshly sawn wood, evolving to something in between metal and resin.
Mouth: smoother than expected. There's a nice gourmand side, with notes of butter pastry and apple cake. Also vanilla notes and a light hint of white chocolate. Subtle hints of mirabelles and peaches, as well as more grapes. Getting more grassy and narrow towards the end.
Finish: relatively long, with a nice warmth and fruity side, as well as liquorice and a faint hint of green oak.
As a VSOP cognac, this can't hide its youth entirely. On the other hand, compared to similarly aged offerings on the market, it is balanced and steers away from the mainstream flavours. No sugar or caramel notes here. One for knowledgeable bartenders. Around € 45. For retailers, check the Wu Dram Clan website.
Cognac XO (46,3%, Grapediggaz 2022)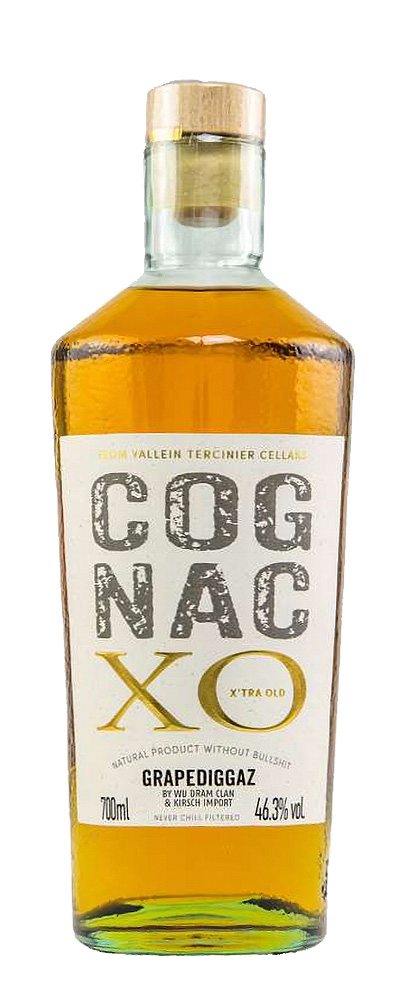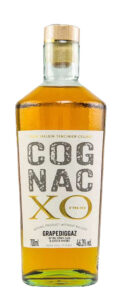 Nose: a nice step up. Deeper fruity notes (apricots, plums, oranges and lime) with honey, cake and nice hints of tobacco. The oak here feels much older and polished. Then oily walnut notes, as well as some worn leather. Subtle cinnamon and black pepper too.
Mouth: honey with bright fruits. Oranges stand out, as well as some bergamots and white peaches. Light hints of brown sugar and raisin cake, as well as gentle spice. Rancio is starting to show in this composition.
Finish: quite long, with honey, polished wood and light nutty notes.
This offers much more complexity, with rounder notes replacing the youngish roughness. Price / quality this is much more interesting in my opinion. Recommended. Around € 70. Score: 87/100