In this review we'll focus on Cognac Park. We already reviewed the Cognac Park Cigar Blend which was really good, and now it's time for three more expressions. Two of them (VSOP and XO) were assessed as sparring partners for the new GrapeDiggaz cognacs of equal age.
We start with the Cognac Park VSOP. In this case the eau-de-vie matures in lightly toasted new casks (Limousin oak) for 8 months, before being transferred to older casks for a total of 8-12 years. It is a blend of Fins Bois, Petite Champagne and Grande Champagne, made with Ugni Blanc grapes.
Cognac Park VSOP (40%, OB 2018)
Nose: common fruits like oranges and peaches, but there's already a hint of much 'older' aromas like bergamots and jasmine. Then toffee and darker caramel start taking the upper hand. Also elegant hint of  toasted wood and light grassy notes. It's quite soft and quiet, but overall it is a very elegant style.
Mouth: rather smooth again, and rather sweet as well. Baked bananas and caramelized notes. Peaches in the background. Overall round and creamy, with a layer of toffee notes running through. Subtle baking spice and hay come out after a while.
Finish: medium long, drier now, with some plain oak and caramel. Some lingering vanilla as well.
Reasonably rich for a VSOP, although I have a feeling the toffee and caramel notes take away some complexity. Not the most characterful cognac, but I think this could upgrade a cocktail easily. Around € 45. Available from The Whisky Exchange for instance.
Cognac Park XO (40%, OB 2018)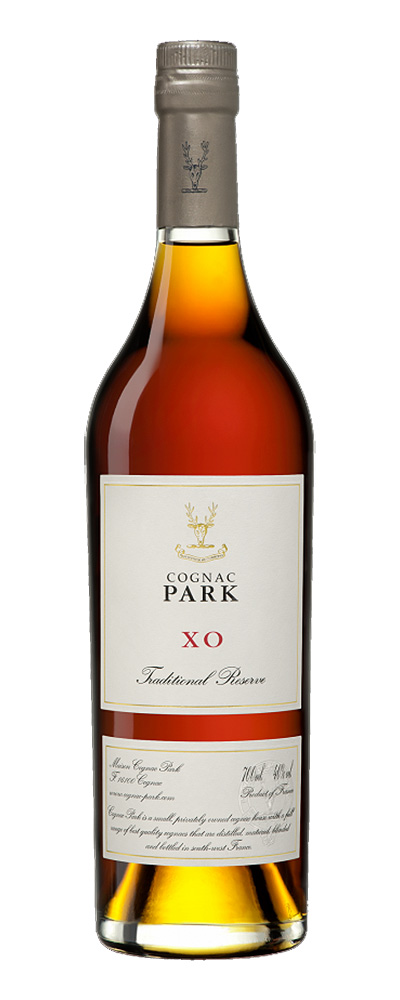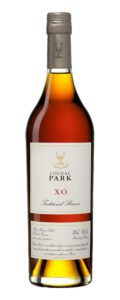 Nose: polished oak, plenty of citrus fruits, vanilla and cinnamon to start with. Sultanas and honey in the background. Some leathery notes, as well as baked pear and darker figs. Spices give it a real Christmassy feel. Another classic, balanced composition.
Mouth: good balance between citrus acidity and darker caramelized notes. Candied orange peels, stewed apricots and aniseed. Cinnamon syrup, gingerbread, walnuts and light hints of mushrooms. Overall more oaky notes too.
Finish: not too long, showing chocolate, Christmas spice (clove and cinnamon) and a fruity, syrupy sweetness.
The XO cognac is definitely richer and more gourmand but equally balanced, offering more rancio notes alongside the classic caramel side. As with the VSOP I think it's a little on the safe side, but a nice all-rounder nonetheless. Prices tend to differ, check TWE or Cognac-Expert for instance. Score: 85/100
Cognac Park Borderies (40%, OB 2018)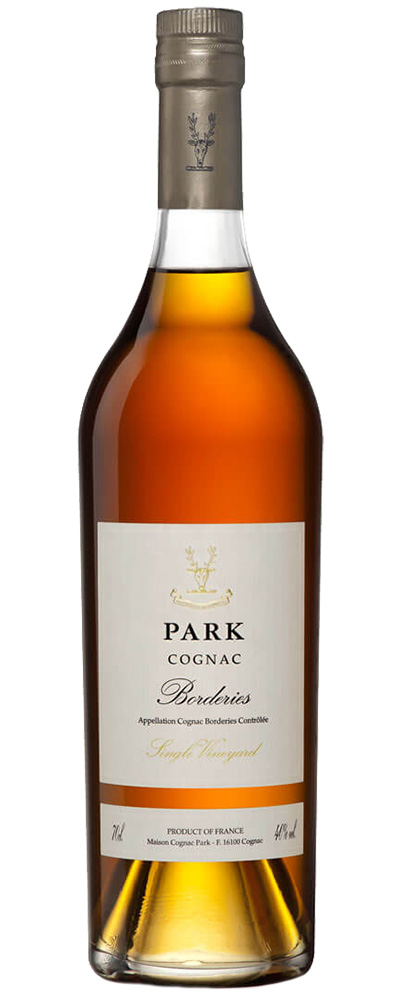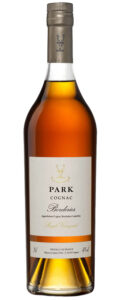 Nose: a lovely brightness and plenty of floral aromas. Hints of grape must, pears and honey. Also juicy berries and apples. Apricot jam in the background, as well as some candied orange peels. It becomes more minty over time, showing some fragrant, freshly sawn oak as well.
Mouth: slightly sweeter than expected, but really nice, with jammy apricots, vanilla pasty and Muscovado sugar. Still big hints of grape must, with a profile that hints at Pineau des Charentes. Toffee and light caramel, mixed with subtle baking spice.
Finish: grapes and caramel notes, and mild oak spice (clove and cinnamon).
This is a very playful Borderies, and these juicy notes of grape must are really nice. Very high value for money in my opinion, so this gets the 'recommended' award in this session. Check The Whisky Exchange or Master of Malt for instance. Score: 87/100
Then onto the highlight in this session, the Cognac Part Extra. This is a blend of eaux-de-vie aged between 40 to 50 years old, with each distillate spending its first year in lightly toasted new French Limousin oak, and then transferred to older oak casks.
Cognac Park Extra – Grande Champagne (40%, OB 2018)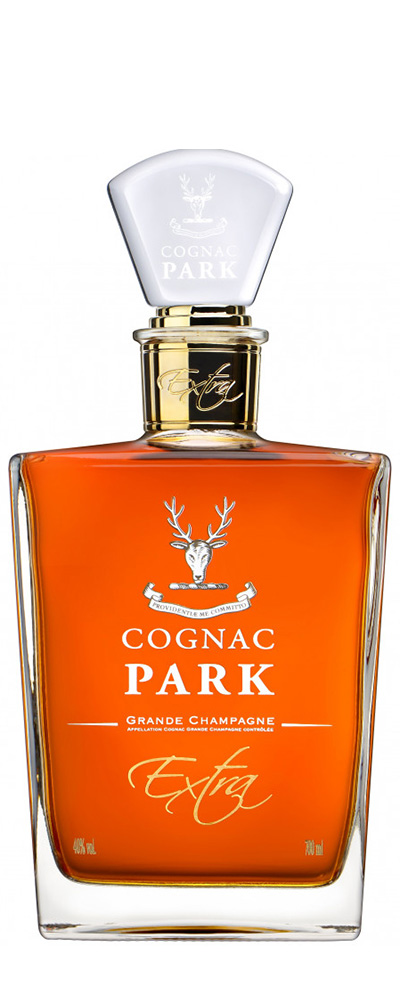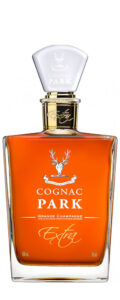 Nose: more apricots and leather, but clearly richer than the ones above. Vanilla comes out, with a hint of coconut too – more active oak? Oranges and almonds, as well as a hint of milk chocolate and tobacco. Very elegant but a slightly higher ABV could do wonders.
Mouth: first a sweet and sour fruitiness appears. Oranges, peaches, pink grapefruits. Candied ginger and almond sweetness. Hints of gingerbread and nougat as well. Mid-palate some drying wood tannins appear, as well as some plummy notes.
Finish: medium long, with oaky notes and liquorice.
Somehow the price for such an old Grande Champagne is fairly low. However it doesn't really blow you away either. Soft but already showing some tannins. Available from The Whisky Exchange for instance. Score: 86/100