Let's have a short Deanston session. In my book this distillery is characterized by well-made (if slightly middle-of-the-road) drams on the one hand, and experiments that go in different directions on the other hand.
This session also goes in different directions. There is the official Virgin Oak expression (finished for 12 months if I'm not mistaken), a bourbon barrel from Whisky AGE and a first fill PX expression in the Best Dram series.
As a side note, a couple of days ago Deanston announced a new cask strength version of its Virgin Oak expression.
Deanston Virgin Oak (46,3%, OB +/- 2022)
Nose: clean and very malty with hints of rye bread, honey and lemon. There's an oaky taint and even a hint of varnish and acetone – a really heady layer of fresh wood. Red apples, vanilla and dried herbal notes in the background.
Mouth: sweet, still quite woody. Mint and white pepper, alongside hints of caramel and honey pops. Aniseed, sour apple and nutmeg. Hints of (lemon)grass and ginger too. The intensity is nice, but most of it is wood-driven.
Finish: medium length, on lemon peels, ginger and sweet oak.
Virgin oak doesn't often match my preferences. This is a reasonable effort though, helped by a very low price. Available from The Whisky Exchange or Master of Malt for instance.
Deanston 13 yo 2008 (57,7%, Whisky AGE for Whisky Picnic Bar & O'my Bar, bourbon barrel #185, 179 btl.)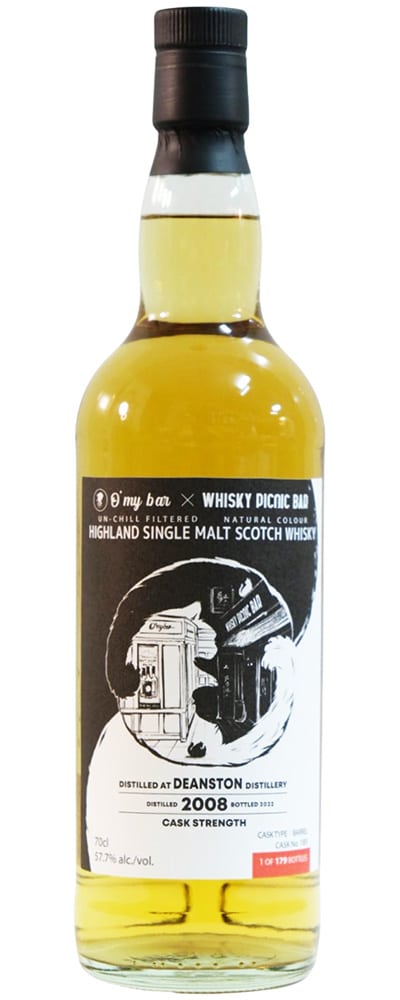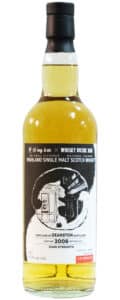 Nose: quite neutral again, with plenty of green apples, grapefruits and honeydew melon. Hints of breakfast cereals, coconut biscuits, vanilla and casino bread. Heather honey. Light grassy notes again.
Mouth: very spicy, with pungent ginger, grapefruit and lemon peels and the same grassy intensity. A very light waxy note. Hints of IPA beer. Then white pepper and a drop of barley sugar. Developing a green bitter edge in the end.
Finish: rather long and bittersweet. Green, leafy notes with some alcohol tingle.
Clean, green and slightly astringent in the corners. A whisky that is close to the raw materials. Score: 83/100
Deanston 11 yo 2011 (59,3%, Best Dram 2023, first fill PX sherry barrel #800036, 215 btl.)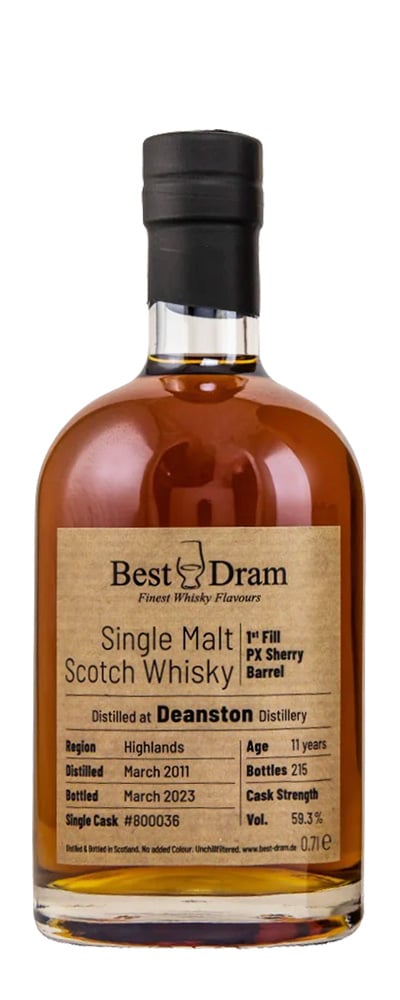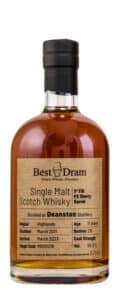 Nose: the PX is well-dosed and adds some roundness and depth that was lacking in the other two. No excessive sweetness, instead hints of leather and tobacco leaves. Just a hint of caramelized nuts and brown beer, roasted malt, lovage and milk chocolate.
Mouth: strong, now also fairly alcoholic, I'm afraid. Leaves and branches, as well as something weirdly fragrant. Black peppercorns, clove and a red berry sourness. Dark molasses and cocoa in the end.
Finish: long and spicy, sliightly tannic, with brown sugar, Seville oranges and herbs underneath.
This started really well on the nose, but it leaves a strong and rough footprint after that. No highflyers in this session. Still available from several German stores. Score: 84/100