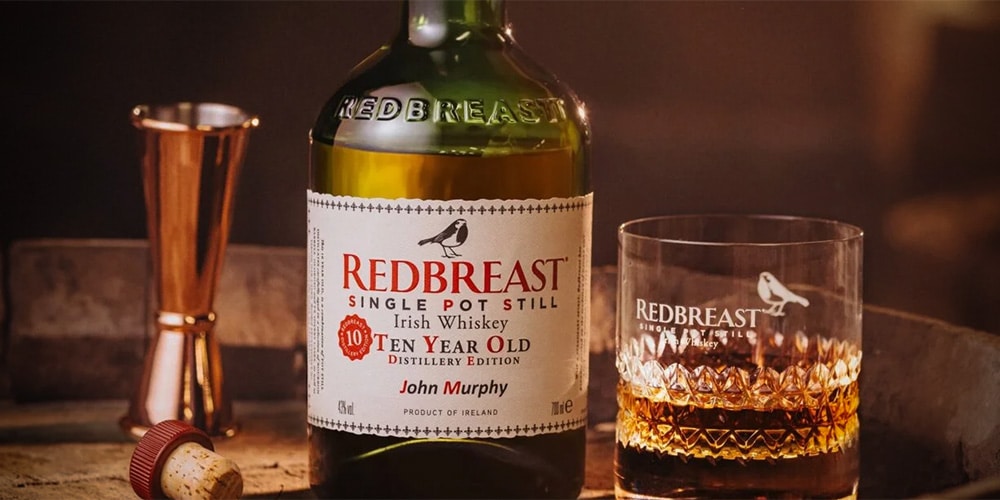 Redbreast 10 Years – Distillery Edition
Back in 2020 Redbreast launched a limited edition Redbreast 10 Year Old, exclusively available online through The Birdhouse. Now they present a similar whisky, from a mix of sherry butts, bourbon barrels, European virgin oak and PX sherry butts. While the previous version was a cask strength bottling, this one comes at a modest strength of 43% ABV.
It will be a distillery exclusive, available at the Midleton distillery and Bow Street. You can have a personalised label with your name, if you like.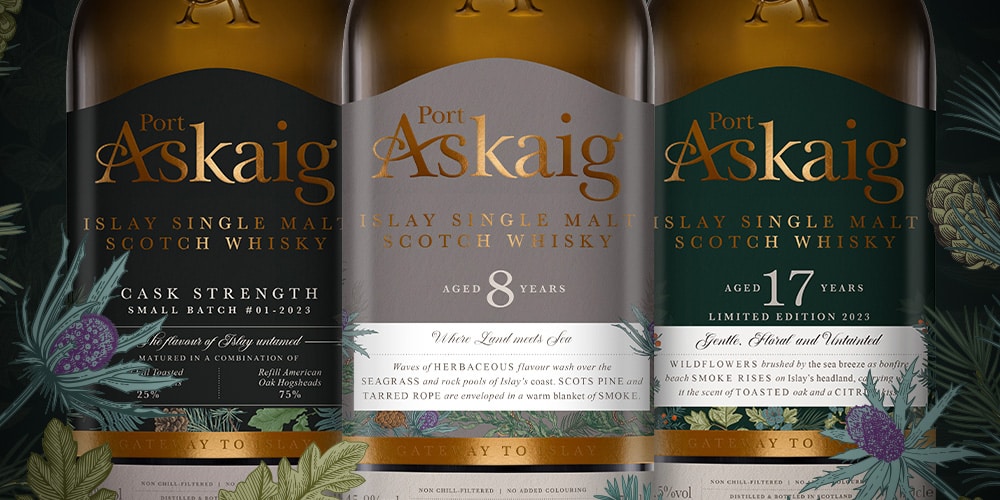 Port Askaig 8 Years / 17 Years / Cask Strength
Just in time for The Whisky Show in London, Elixir Distillers announced a completely new Port Askaig range. There is a new bottle design and newly crafted recipes. The range consits of three expressions:
Port Askaig 8 Year Old, aged for 3 years in American oak barrels and five more years in different cask types (bourbon, toasted barrels, PX sherry and refill hogsheads). Around £ 50, see TWE.
Port Askaig Cask Strength (Batch #01-2023, 59.4% ABV), limited to less than 60 casks per batch. This comes from first fill toasted bourbon barrels and refill hogsheads. Around £ 65, see TWE.
Port Askaig 17 Year Old, a limited edition annual release. This is aged in traditional American oak casks and bottled at 51.8% ABV. Around £ 125.
Available globally from October.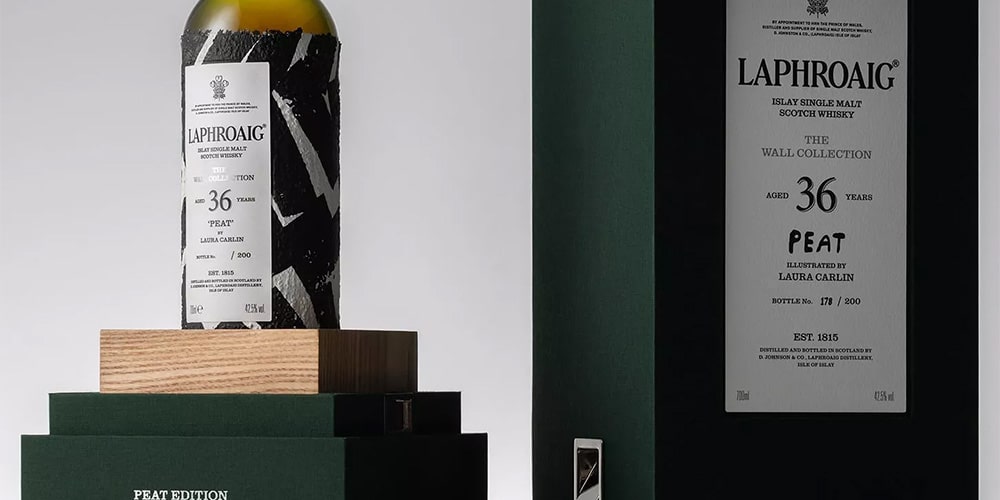 Laphroaig The Wall Collection: Peat
Laphroaig just announced a new Wall Collection. The first expression is Peat, a 36 year-old which yields only 200 bottles. Each bottle is hand painted by London illustrator Laura Carlin with the exact paint from their iconic Aarehouse No.1
Peat gets its name from being finished in a heavily peated cask which reintroduced the smoky notes that often take a back seat as Islay spirit ages. All bottles are available via ballot only to Friends of Laphroaig.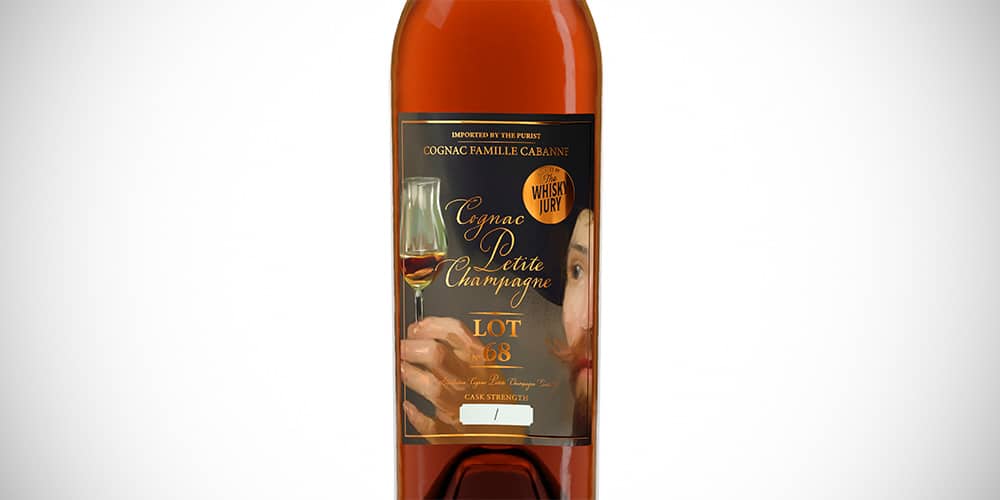 Cognac Famille Cabanne Lot 68
The Whisky Jury has a new cognac bottling. It is sourced from the little-known Famille Cabanne. This house is imported in Belgium by The Purist. It is bottled at 55.7% ABV and the retail price is € 329. My review will come online next week, stay tuned.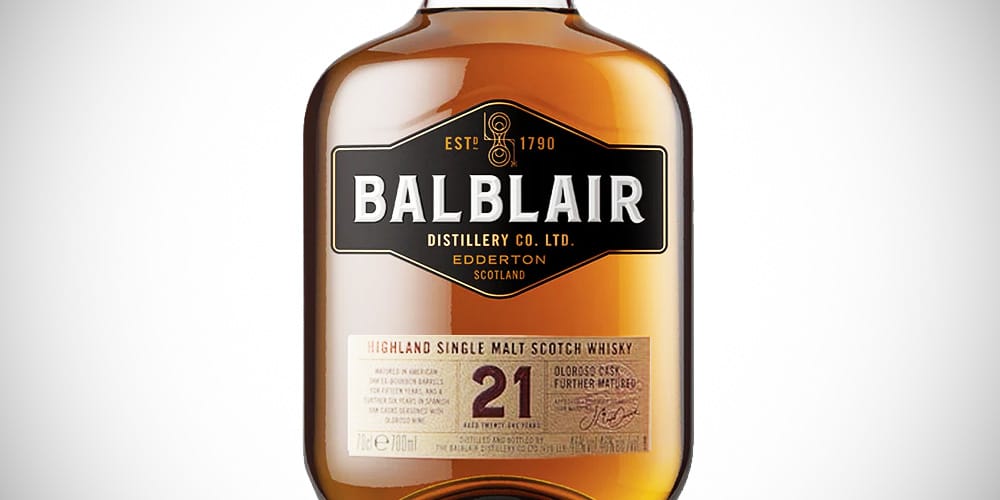 Balblair 21 Year Old
Balblair adds a 21 year old single malt whisky to its collection. The whisky starts in ex-bourbon barrels (15 years) before it spends an additional six years in Spanish oak butts seasoned with Oloroso wine. It has an ABV of 46% and will be available in limited quantities. It joins the new core range which was launched in 2019.
Now exclusively available from The Whisky Exchange and later other retailers will follow.
Also interesting
Last but not least, here are some things that grabbed my attention in shops recently…