Kilkerran whisky releases are always great to try. Even though it shares its DNA with Springbank, the Glengyle distillery manages to develop its own identity.
The Kilkerran 8 Year Old releases are the quintessential expression. They usually come in two versions each year, and for 2023 there's the classic duet: a Bourbon Cask version and a Sherry Cask edition. Thanks to Thijs for offering me a sample.
Kilkerran 8 yo Cask Strength – Bourbon Cask (55,8%, OB 2022, Batch #8)
Nose: very chalky with a firm salty side. A lot of dusty grains come out, which is lovely. Then gentle horse stable aromas, motor oil and new Chamois leather. Earthy notes too, as well as some hardwood polish, lemon peels and pebbles on a beach. Dried grass and a soft sooty note in the background too. Funky but absolutely spot on.
Mouth: bursting with character again. Sweet dough, barley and yellow apples. Then it becomes chalky and mineral again, with that salty note, drie herbs and a puff of peat smoke. Also hints of cardboard, which blend in nicely. Heather, more engine oil  and hints of grapefruit towards the end. Pepper too.
Finish: really long and earthy, on chalk, grapefruits, green tea and salt.
A lovely drop. Even though it has a few youngish notes and complexity on the palate isn't huge, it delivers all the Campbeltown funk and then some. A great quirky profile and bourbon casks really make the spirit shine. Still available in a few smaller shops.
Kilkerran 8 yo Cask Strength – Sherry Cask (57,5%, OB 2023, Batch #9)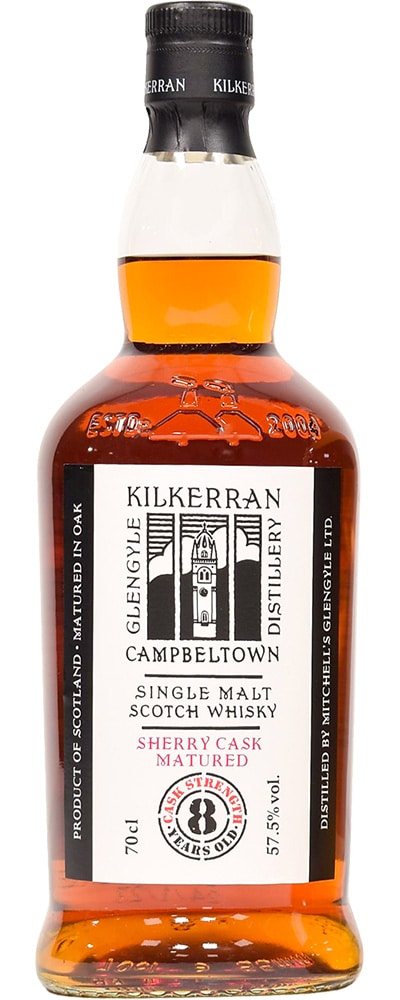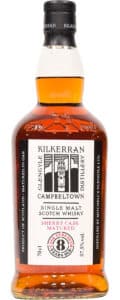 Nose: not what I expected. Earthy notes and plenty of grainy touches. Dusty wheat especially. A little cardboard, or at least dusty books. Then funny hints of cucumber water with slices of lemon inside. After a while it gets more classic, with hints of plums as well as Darjeeling tea, cinnamon and some berries. A bit akward?
Mouth: again a little funny. Heat comes out, with lots of pepper and burnt rubber. Then salty notes, herbs and drops of motor oil. Lacking the richness that I associate with sherry casks. Instead there are sour berries and some cold coffee. Then pipe tobacco and peat smoke, as well as a bitter edge.
Finish: quite long, still balancing a citrusy sourness with tobacco, matchstick heads and peppery marmalade.
Fascinating perhaps, but that doesn't mean it's convincing. Regardless of the cask type, they're far apart in my opinion, making it hard to recommend this sherry version. It has a difficult personality and a weaker body, on a lower level than last year's sherry cask. Score: 84/100