The Brave New Spirits portfolio includes single malt & blended Scotch whisky in different series:
The Yellow Edition (single casks)
Whisky of Voodoo (small batch, cask strength)
The Guerilla Casks (rebellious casks, whatever that means)
Cask Noir (wood finishes)
The definition of each series seems a bit vague and overlapping, but I must say they pay a lot of attention to the design of their labels. They also have a number of volume products: bespoke blends and recurring whiskies.
Brave New Spirits is a newish bottler with high ambitions. Recently they filed an application to build a new whisky distillery called Witchburn at the former RAF Machrihanish airbase, near Campbeltown. Sustainable distilling in a range of unpeated, lightly peated and heavily peated styles. The aim is to recreate a complex Campbeltown style of many decades ago.
On the menu today: Glen Moray 2007 and Inchfad 2005 (heavily peated Loch Lomond), both from the Cask Noir series.
Glen Moray 14 yo 2007 (56,8%, Brave New Spirits 'Cask Noir' 2022, first-fill bourbon barrel #6242, 223 btl.)
Nose: nice and fruity. Lots of peaches, oranges, green pears and bright hints of kiwi. Vanilla custard and sponge cake. Also a nice chalky element in the background. Then white flowers and spearmint. Very natural and inviting.
Mouth: still this bright and fruity spirit, with natural barley sweetness, lemon freshness, green apples and subtle hints of marshmallow. Then white grapes and grapefruit, widening the profile. Pear drops and marzipan as well. In the background there's still this nice chalky side.
Finish: good length, still citrusy (light hoppy even) with gentle fresh oak and a hint of green tea.
A classic springtime profile, Glen Moray without any make-up. Easy to drink with a high glu-glu level. I'm not sure why this is bottled in a series of wood finishes… maybe Glen Moray has so many wood finishes already that they say this is uncommon? Still available from Master of Malt for instance, or samples from Whiskysite.nl.
Loch Lomond / Inchfad 17 yo 2005 (48,1%, Brave New Spirits 'Cask Noir' 2022, first-fill Merlot barrique #430, 205 btl.)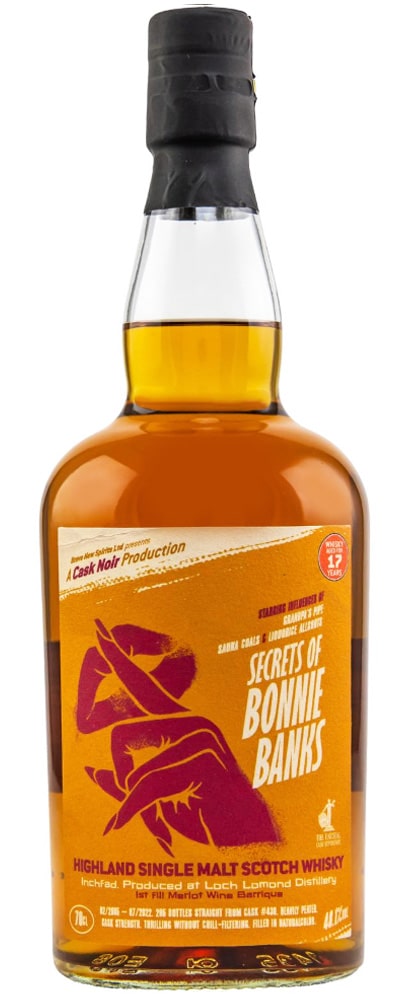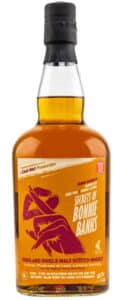 Nose: starts a bit musty with a sulphuric edge. Whiffs of dirt bin and bouillon. Then there are blackberries and red grapes, with pipe tobacco, dried herbs and a hint of soot. It doesn't show a lot of actual peat smoke though. After my initial disappointment, it opens up and loses most of the dirty character.
Mouth: sweet and savoury. Herbal notes and dried grass, with 'old' smoke in the distance. Black pepper and liquorice. Still a meaty edge. Then jammy blackberries, blueberries and dark cherries. Leathery notes and tobacco leaves.
Finish: medium length, with sweet winey notes, bramble jam and earthy tobacco.
Red wine finishes are not my favourite, but I've had much worse than this, you know. This Inchfad got off on the wrong foot but also shows nice jammy fruits and a mild sooty side. Still available from Master of Malt for instance, or samples from Whiskysite.nl. Score: 81/100