While reviewing two Glenburgie releases I already mentioned I had two more Maltbarn samples on my desk. First up: Littlemill 1989 from a bourbon cask always a name that peaks the interest. Next: Inchgower 1997, a vintage that we haven't tried before, bottled from a sherry cask.
Littlemill 33 yo 1989 (50,1%, Maltbarn 'The 26' 2022, bourbon cask, 37 btl.)
Nose: starts on lightly floury, grassy notes but after five minutes the fruits come out. Maracuja and lime, as well as some mango. Then a little pear and grapefruit, as well as subtle chalky notes and hints of custard. Very much in line with expectations. Maybe a whiff of mushrooms and cedar wood too, which is new to me – could be the high age these whiskies are now reaching.
Mouth: very good indeed. Quite sappy, with more lime and banana, as well as papaya and mango. Still a wamer chalky note underneath, with custard and a fatty sweetness.  Then a pleasant zesty bitterness of grapefruits and green tea.
Finish: long, zesty and fresh, with a great sharpness and a little wood, but also this chalky side.
I'm not always an unconditional fan of Littlemill but this is pretty excellent. Slightly Irish, tropical fruits and pleasant chalky notes. I'm sure all bottles are gone by now, given the oddly small yield.
Inchgower 25 yo 1997 (51,7%, Maltbarn 2022, sherry cask, 151 btl.)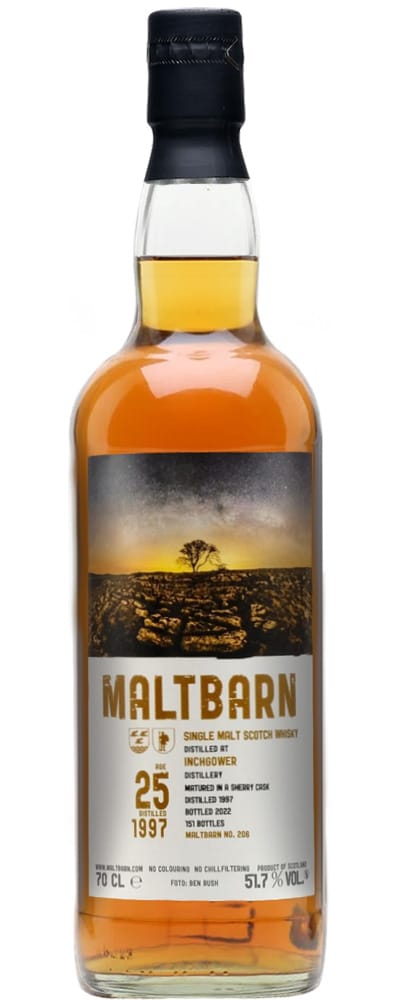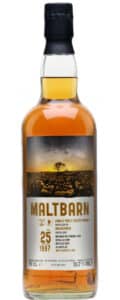 Nose: honey, raisins and vanilla, mixed with leather. Stewed apples and peaches. Then walnuts and hazelnuts, as well as some mocha. Hints of oak spice and subtle vanilla. There's a lot to like here, and it's perfectly blended into a balanced ensemble. Also, the sherry is probably refill and probably American oak, making it gentle and inviting.
Mouth: the fruitiness is strong – apricot, apple, raisins and sour berries. Jammy plums and caramelized nuts. Mid-palate it becomes leafier and bittersweet, with light herbal notes and an almost earthy oily note. Clove and resinous touches. Orange peels. Apple seeds? Light chocolate too. Really interesting.
Finish: long, drier and leafier, with citrusy notes but also hints of roasted coffee.
I'd love to know more about this cask, as there seem to be different influences working together to create something tasty and intruiging. Good one, still available from the Whiskybase shop for instance. Score: 89/100