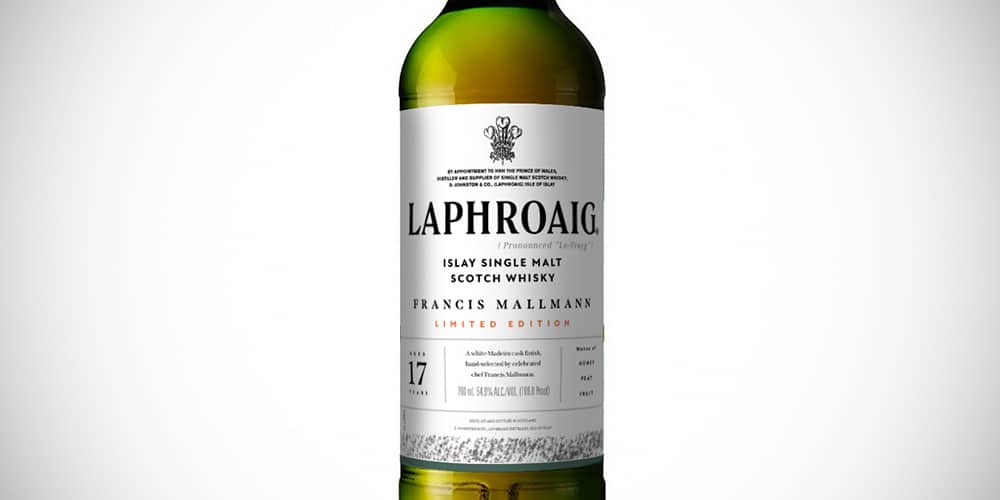 Laphroaig Francis Mallman
As part of its Taste Trailblazers campaign, Laphroaig is preparing a limited edition single malt called Laphroaig 17 Year Old – Francis Mallmann. It comes from a White Madeira cask hand-selected by the celebrated Argentinian chef, known for his focus on barbecue.
White Madeira is a confusing term in my opinion. The majority of (quality) fortified Madeira wines are made from white grapes (Sercial, Verdelho, Boal and Malvasia), except for the Tinta Negra varietal which is mostly used for cooking wine. A pleonasm then? Or are they referring to an unfortified white wine from the eponymous island? We'll have to wait and see until it is presented with full details.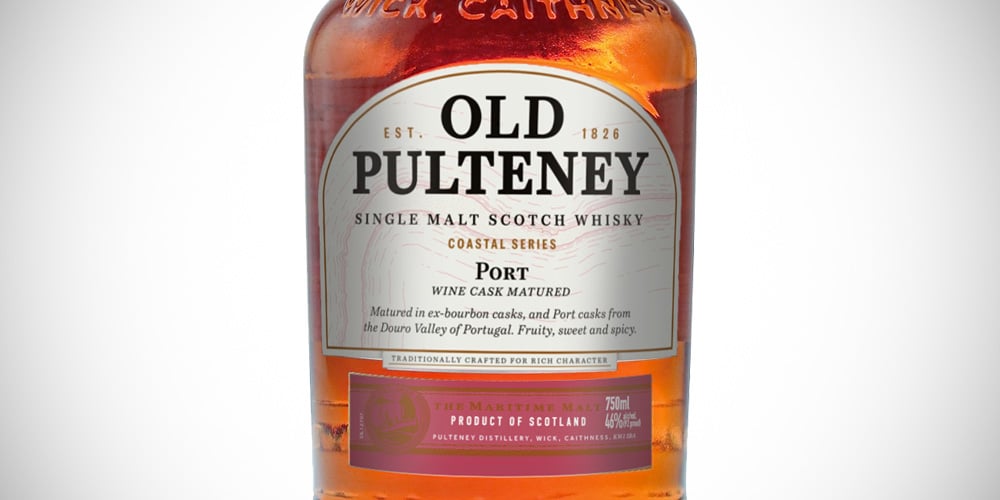 Old Pulteney Port – Coastal Series
After the Pineau des Charentes release, Old Pulteney distillery is preparing a second bottling in the Coastal series. The series is a partnership with drinks producers from coastal locations around the world.
In September 2023 we can expect the Old Pulteney Port Wine Cask Matured, bottled at 46% ABV.  Although it says wine cask matured, we're pretty sure it will be finished in Port casks from the Douro valley.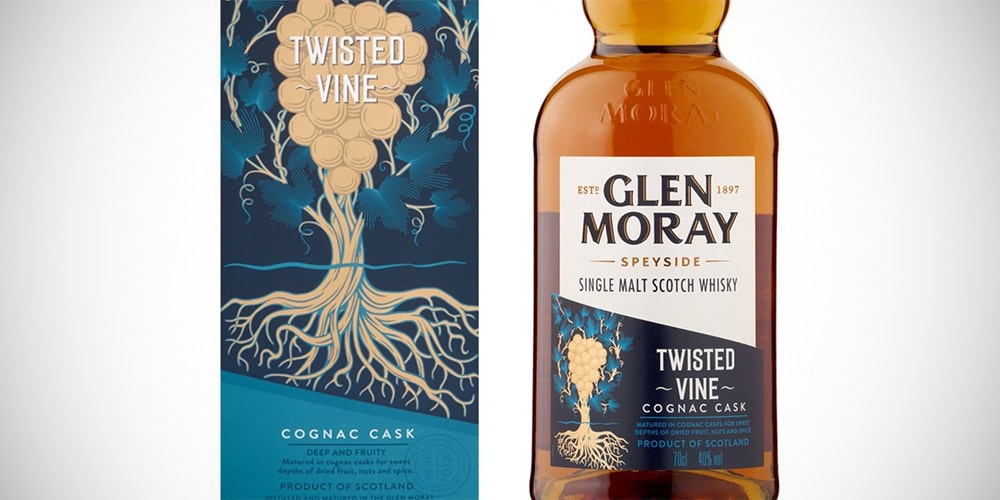 Glen Moray Twisted Vine
Speyside distillery Glen Moray released a single malt whisky matured in Cognac casks, called Twisted Vine. The French oak barrels give it a sweet and woody character. Record books show that Glen Moray was one of the first distilleries in Scotland to experiment with unusual casks. They have also created a Twisted Vine cocktail to mark the product's launch.
We believe this is a UK exclusive. It is available from The Whisky Exchange or Master of Malt for instance.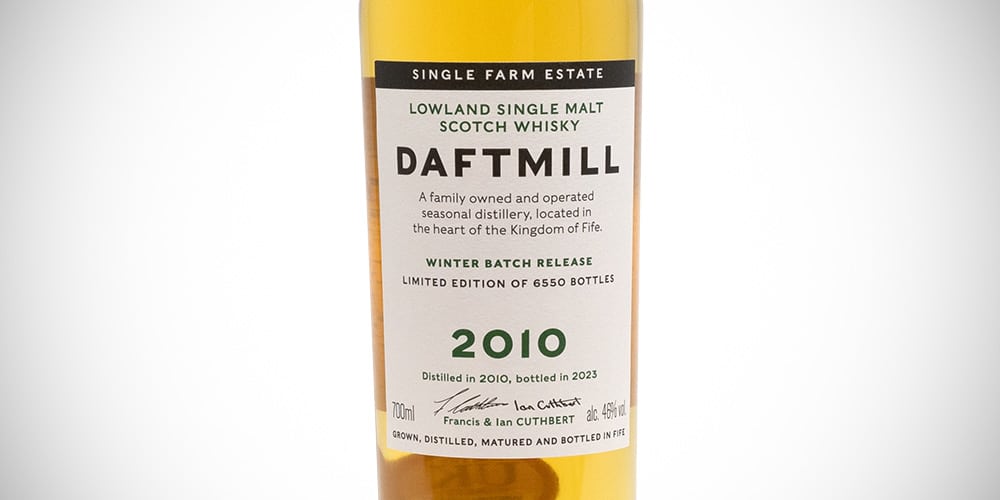 Daftmill 2010 – Winter Batch Release (2023)
The Daftmill 2010 Winter Batch is out. Made from Publican barley grown on the family farm, it was distilled in November and December 2010. A batch of 25 first-fill bourbon casks yielded 6550 bottles at 46% ABV.
Like previous batches, we expect this to be very good and in high demand. Most retailers will probably sell this via ballot. There's one at Master of Malt for instance.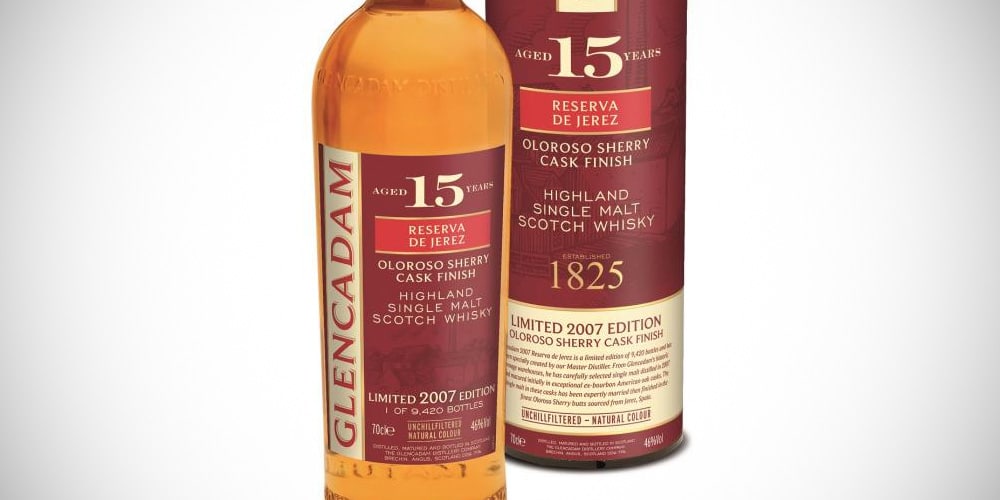 Glencadam 15 Years – Reserva de Jerez
From Glencadam comes a new Glencadam 15 Years 'Reserva de Jerez'. Similar to the previous Reserva Andalucia, it is finished in Oloroso sherry casks, limited to 9420 bottles at 46%. All spirit comes from the 2017 vintage. A bottle will set you back around € 115.
Also interesting
Last but not least, here are some things that grabbed my attention in shops recently…