This will be a very eco-friendly whisky review. Merely three Watt.
All of them are from Mark and Kate's November 2022 release. The Tormore 2010 is rested in an ex-rye barrel for 14 months. The next one is Tomintoul 2010 with a pink salmon hue. This was finished in a ruby Port barrique, also for 14 months. We end this Watt Whisky session with a Croftengea 2017 (heavily peated Loch Lomond).
Tormore 12 yo 2010 (59,3%, Watt Whisky 2022, rye barrel finish, 222 btl.)
Nose: mashed bananas and rich vanilla custard, with hints of Brussels waffles. A nice hint of marshmallow. Then the rye spice appears, some white pepper, nutmeg and a bready note. The sweetness and spicy power blend well.
Mouth: more of this banana sweetness, mingling with pear drops. Honey and custard again. Then it becomes leafier and greener, with a youngish woody note, a light vegetal note and liquorice. Quite some chilli heat as well. Grapefruit peel appears towards the end.
Finish: medium, still a bit spicy and green, although there's plenty of vanilla sweetness running through.
This is an easy drinker. Especially on the nose it is very attractive. On the palate the rye becomes louder, leaving a spicy footprint. Good cask pairing, I'd say. Still available from The Whisky Exchange for instance.
Tomintoul 12 yo 2010 (58,4%, Watt Whisky 2022, Port barrique finish, 282 btl.)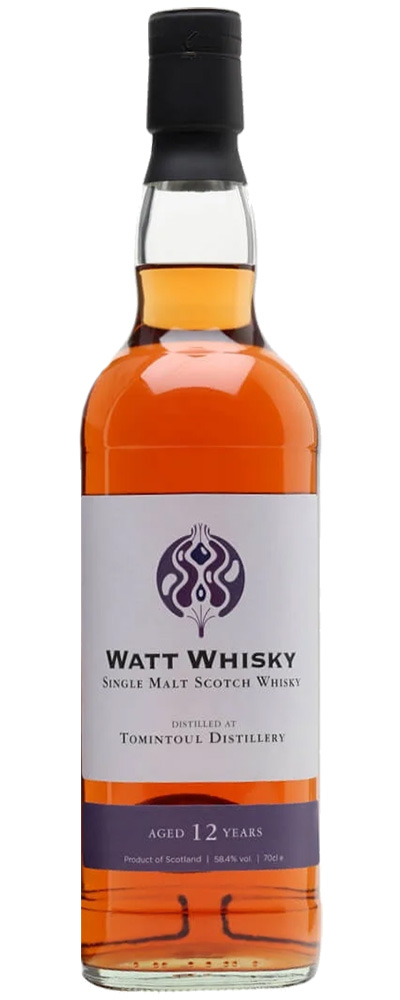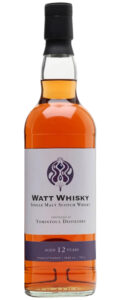 Nose: strawberries and cream up front, with marzipan and raspbberry crumble. Vanilla cream, hints of bramble syrup and a bit of brown sugar. Then a whiff of fresh oak shavings, but no disturbing winey notes – so far so good.
Mouth: there's the wine! Well yes, it's quite easy to detect the Port now. Toffee notes, red berries and blood oranges, but also a slightly tannic and peppery edge. Herbal tea and blackberry leaves. A lot of sweet echoes but also a thin bitter edge.
Finish: medium long, with a bittersweet berry note (cranberry) alongside the pastry sweetness.
By now you know I'm not a fan of Port casks in whisky. I had no objections to the nose, but I find it too much on the palate. Still available from The Whisky Exchange for instance. Score: 81/100
Croftengea 5 yo 2017 (57,1%, Watt Whisky 2022, barrel, 252 btl.)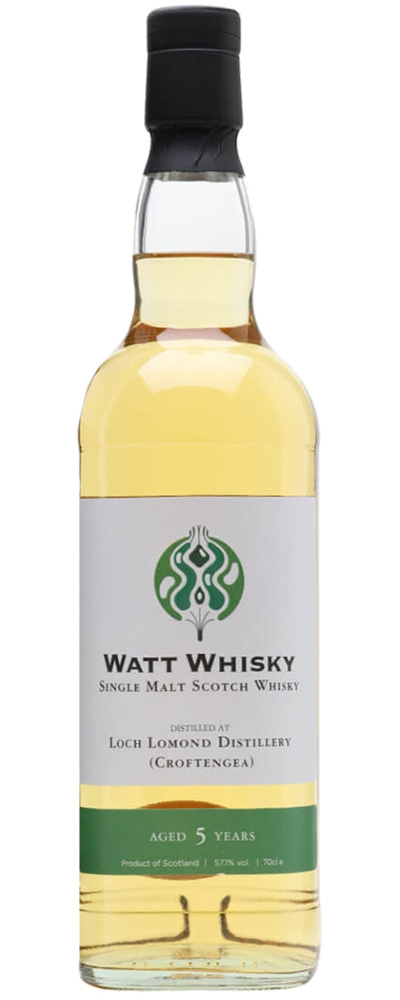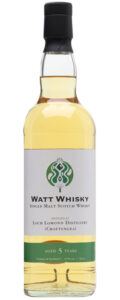 Nose: a nice blast of barbecued herbs. You know, this handful of dried herbs that you basically throw on the barbecue to make the neighbours jealous. Then the youth becomes apparent, with plenty of grassy notes and smoky wort. Hints of gym socks and cheese as well, but this goes away after a while. Nice paraffin and moist gravel. Good fun.
Mouth: antiseptics really. Mercurochrome, gauze, as well as some dried herbs. Light yeasty notes too. Then plenty of raw ashes, with a rubbery touch and grassy smoke. Burning leaves and a faint salty edge. Pretty blatant, but it works.
Finish: long and clean, on kirschwasser wih smoked herbs and a light meaty note.
A very natural and straightforward Loch Lomond that makes you forget its age. Is it annoying that the youngest whisky gets the highest score? Maybe a little. Good selection though. Still available from The Whisky Exchange for instance. Score: 87/100