Two secret Islay single malts this time, but from different distilleries. One is a 1988 vintage that is bottled in the Dram-Addicts series.
The other one is a 1991 vintage, which we've been seeing more often among these secret Islay drams. It is a joint bottling by the Auld Alliance bar and Gene's Dram.
Secret Islay 34 yo 1988 (47,4%, Dram-Addicts 2022, bourbon barrel #110917, 30 btl.)
Nose: a classic case of Bowmore. A base of tropical fruits (mango, roasted pineapple) and golden syrup, with cold ashes, old grease and subtle hints of waxed papers. Distant antiseptics. Then some velvety vanilla. There's a fragrant edge to it as well, not exactly FWP but definitely something of Parma Violets.
Mouth: now more clearly soapy, which is a shame as there's also a great fruitiness underneath. Perfumed notes, rose pepper and more Parma Violets. Then tangerines, pineapple and passion fruits in the background. Elegant smoke and a moderate salty touch.
Finish: medium, with a classic dusty / smoky note, lemons and seawater.
Only for lovers of the genre, I guess, which I'm not. Mind that it's not the worst example I've had. The score is entirely personal, as always. Now let's find something to clean my palate before we move on.
Islay Single Malt 30 yo 1991 (49,8%, Auld Alliance & Gene's Dram 2022, bourbon barrel #2718, 258 btl.)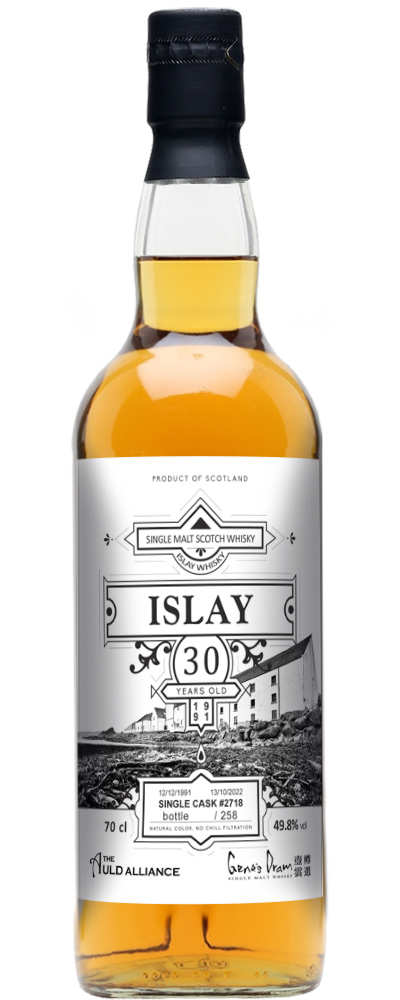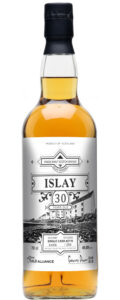 Nose: … and this should be Laphroaig. The profile is more medicinal, with gauze and a little TCP. Then fresh seashells, wet ashes and gentle herbs. Wet wool and seaweed. Some rooty notes. Very pretty, perfectly balanced.
Mouth: very pure and clean, showing lots of ashy notes, with gentle citrus fruits, brine and peat smoke. Less tropical this time (maybe it's Caol Ila after all?) and overall fairly simple, but quite a perfect focus. Aniseed and pepper. After a while also hints of Lapsang tea and earthy notes.
Finish: long, quite blade-y, like a good Fino. Salty peat and earthy notes, still showing a lot of ashes and medicinal notes.
The perfect age for an Islay malt, I tell you. Simply really good. Maybe not the most complex, but very high quality nonetheless. For more info, contact Auld Alliance. Score: 91/100