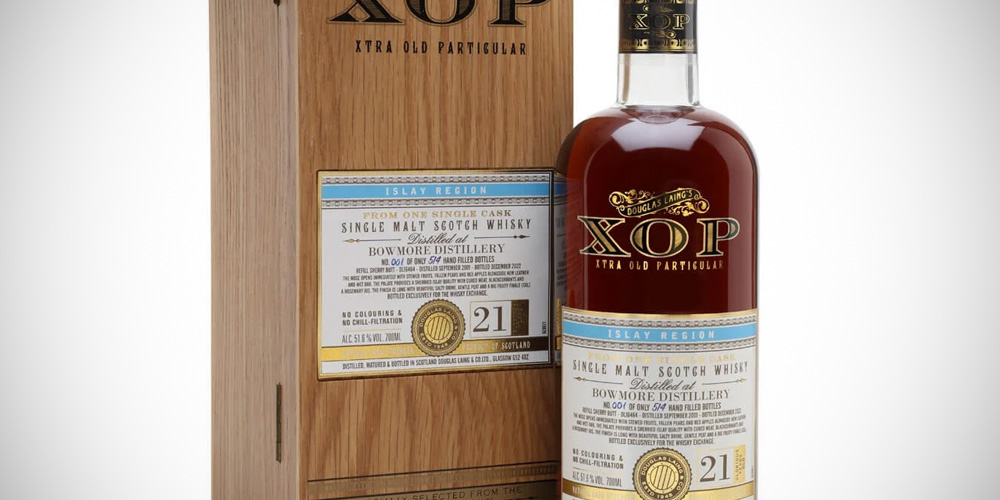 Bowmore 2001 (Douglas Laing XOP for The Whisky Exchange)
The Whisky Exchange released a Bowmore 2001 which was bottled by Douglas Laing. It was matured in a refill sherry butt for 21 years and comes in the Xtra Old Particular XOP range. The tasting notes mention stewed fruits, cured meat, blackcurrants and rosemary.
Exclusively available from The Whisky Exchange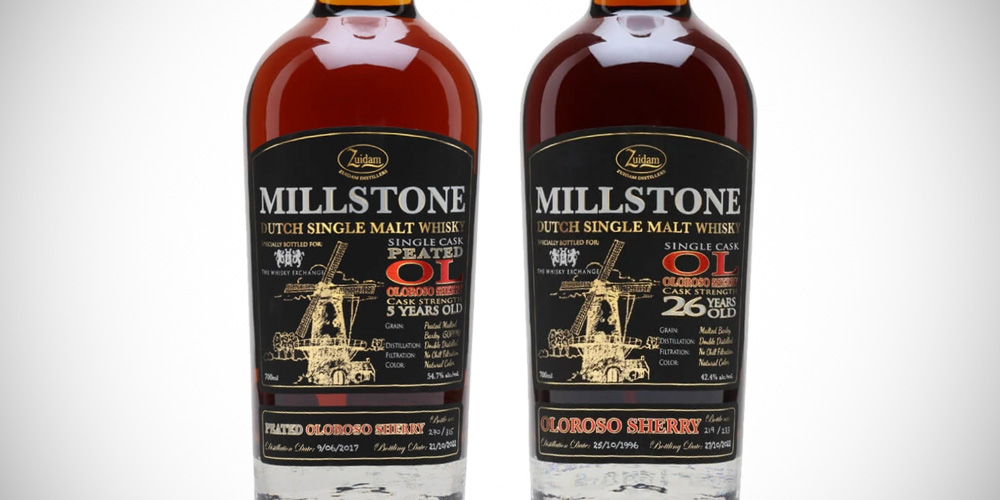 Millstone 1996 Oloroso / Millstone peated 2017 (TWE exclusive)
Also exclusive to The Whisky Exchange are two Millstone releases:
I have samples waiting on my desk and I have to say they are promising. As you may know, Patrick Zuidam of Millstone only works with ex-solera sherry casks instead of the seasoned sherry casks that are omnipresent in the whisky industry.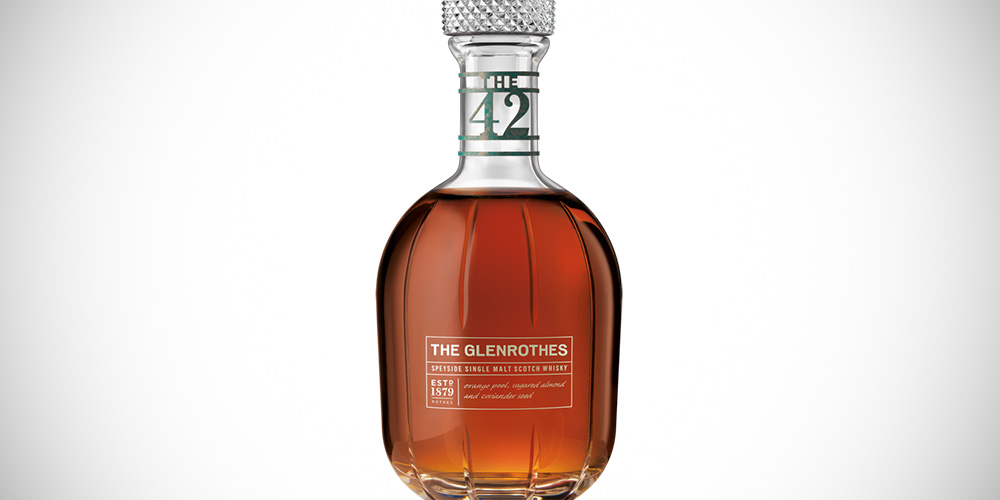 Glenrothes The 42
The Glenrothes launched a limited-edition 42-year-old single malt, simply called The 42. It follows the release of an even older 50 year old, which was the oldest to date.
The distillery says it is inspired by the colour and character of its home in Rothes. They combined four hand-selected casks (presumably sherry casks). A total of 1134 bottles will be available with a recommended price of £ 6750. It will be available mid March from The Whisky Shop and other retailers.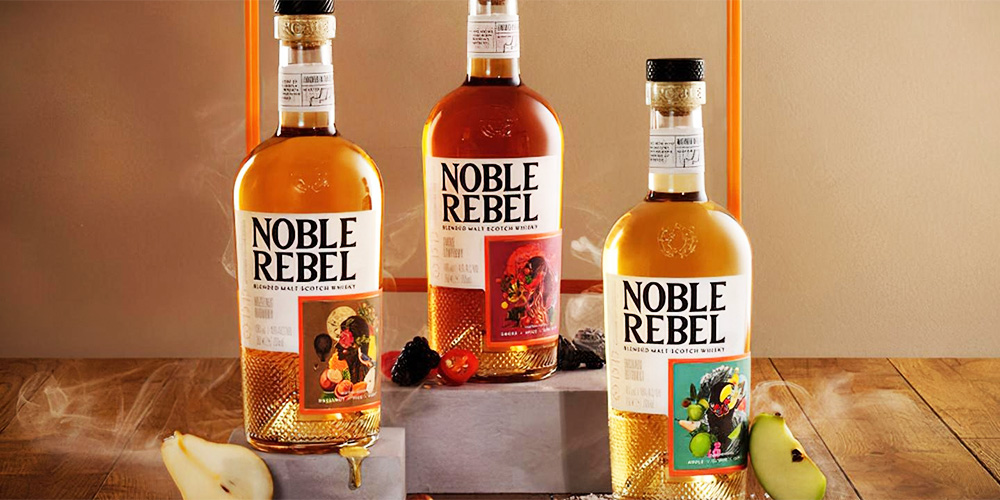 Noble Rebel blended malts
From the Loch Lomond group comes a new brand of blended malts: Noble Rebel. There will be three different versions:
Orchard Outburst (orchard fruit and ocean spray – this also contains whisky fermented with Chardonnay wine yeasts)
Smoke Symphony (peat smoke and chili)
Hazelnut Harmony (nuts and honeycomb)
All three whiskies come at 46% ABV and use whisky from Glen Scotia and Loch Lomond distilleries, as well as others that are not mentioned by name. They are available from the Noble Rebel website and soon also from The Whisky Exchange.
Also interesting
Last but not least, here are some things that grabbed my attention in shops recently…