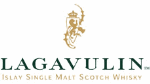 Merry Christmas everyone!
As the oldest and most expensive bottling of the pack, the Lagavulin 37 Years is the highlight of the 2013 Diageo Special Releases. Distilled in 1976, it could be the same batch of casks that also produced the Lagavulin 30 Year Old.
Old Lagavulin is very rare (Diageo calls it "dramatically limited"), due to the popularity of the younger expressions and a lack of anticipation in terms of production capacity. This expression was matured in refill American oak and European oak.
Lagavulin 37 yo 1976
(51%, OB 2013, 1868 btl.)
Nose: very nicely oily and elegant. Earthy notes up front (rather than big peat), with moss and plenty of tobacco leaves and soft soot. Behind this are some sweeter notes, a mix of almonds and heather honey. Also lime (not lemon). Subtle nutty notes (hazelnuts) and herbs (aniseed). Among the tiny notes, there's menthol, orange, walnuts, incense, oysters and beeswax. It is wonderfully balanced and slightly understated, I love that.

Mouth: slightly sharp, with a grapefruit bitterness and tangy oak as the first elements. Quite briny and very earthy (moss again, burnt grasses). Seaweed and oysters. Lots of leathery dryness. Green tea leaves and mint. Nutty notes (walnuts, chestnuts and pine nuts). Lemon balm and lemon zest. Tiny hints of dried fruits and Seville oranges, as well as some dark chocolate, but a bit of extra sweetness could have lifted this one even further. I have to say it does take a drop of water and becomes slightly rounder that way.

Finish: very long, dry and oaky (although not tannic). Full of ashes.
A magnificent nose and a proud, powerful palate. Slightly robust (yet fragile at the same time), even a little austere but a masterpiece in terms of Lagavulin character and elegance. Around € 2750.
Score: 94/100