Gouden Carolus is a highly respected beer from brewery Het Anker in Mechelen, Belgium. Besides a family brewing tradition spanning five generations, the family also distilled genever in a nearby village (actually almost in the backyard of my home).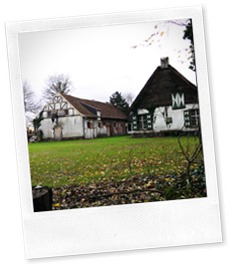 This mill and later distillery called De Molenberg was renovated and in 2010 two pot stills were installed, custom made by Forsyths in Rothes. At that time it was the first pot still distillery in Belgium following Scottish traditions. Scotsmen Harry Cockburn (former manager of Bowmore) and Dr. James Swan (who helped to design whiskies for Penderyn and Kavalan among others) helped to define the processes.
I've had a quick chat with Charles Leclef, the owner of the brewery, and he stresses the fact that he wants to reach a wide audience of different experience levels, not just connoisseurs. Also he doesn't want to be bound by Scottish maturation traditions. For now there are no plans for a range of a 5yo, 10yo etc. New expressions are possible but long maturation is not a must.
Gouden Carolus whisky 2.0
You may remember another Gouden Carolus single malt released in 2009. That was a totally different whisky, made in column stills at the Filliers genever distillery and matured in Jim Beam casks. A quirky whisky that didn't convince me.
The new one is produced in their own pot stills, matured in first fill bourbon barrels with a finish in red wine casks that are shaved, toasted and re-charred (STR casks, which they named Anker casks). Remember it's basically made from a triple beer mash, but without the hops and aromatics. It's just over three years old and bottled unchill-filtered, with natural colour. The 50 cl bottles are only available at the brewery for now, but they will appear in select shops in a few weeks. A small visitors centre is planned to open in May 2014.
Gouden Carolus (46%, OB 2013, first fill bourbon + Het Anker cask finish, 50 cl.)
Nose: attractive nose, despite the obvious youth. Fruity notes (apricot jam and apples), moving to fruit gums and eventually also nice Guimauve / marshmallow notes. There's a slight Irishness to it. Quite some vanilla. Scented wax candles. Hints of fresh oak shavings as well. Slightly ahead of its age, good.

Mouth: full-flavoured, very malty, still quite fruity although there is also a slightly harsh grainy note (which may disappear with some extra years). Vanilla, soft ginger and pepper.

Finish: medium long, drying with the oak moving forward. Nutmeg and vanilla.
This new Gouden Carolus single malt is better than I expected. The obvious beer notes of the previous release are gone and replaced by classic malty notes and spiced fresh oak influence. Promising. Around € 45. Now also available internationally, from Master of Malt for instance.