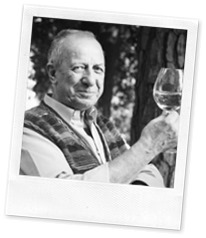 This Bruichladdich 1966 is an original bottling from the early 1980's, selected by the Italian distributor Moon Import. The name Riserva Veronelli refers to Luigi Veronelli, a highly influential gastronomic writer (mostly for wines but also distilled spirits) and one of the Italian pioneers when it comes to single malt whisky.
A few years later there was also a Bruichladdich 1965 'Riserva Veronelli' imported by Rinaldi. That one is easier to come by but it's said to be less interesting.
Bruichladdich 1966 (53,5%, OB 'Riserva Veronelli' 1983, Moon Import, sherry wood, 2400 btl.)
Nose: old-style sherry although with a big malty core. Lots of tobacco leaves,  cinnamon sugar and nutty notes. A rather earthy style, with hints of smoke. Hazelnut cookies. Juicy fruits as well: baked apples, ripe melon and some lemon curd.

Mouth: sweet pears, sultanas and more sherry. Walnuts, and cloves. Roasted nuts. Coastal notes and a salty tang. Lots of liquorice too, and a touch of eucalyptus.

Finish: long, peppery and salty.
A highly enjoyable Bruichladdich, a style of sherried whisky that has disappeared. Around € 600 if you can find it.
Score: 90/100