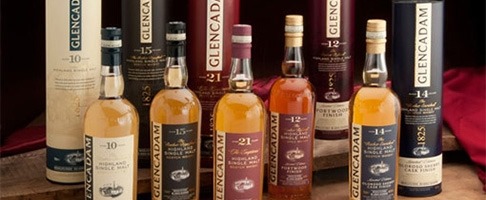 Glencadam is steadily paving the road for its core range since Angus Dundee bought the distillery in 2003. We've had a slight rebranding and they're all unchill-filtered and uncoloured. Their Glencadam 21 Year Old is nicknamed 'The Exceptional'.
Glencadam 21 yo 'The Exceptional' (46%, OB +/- 2016)
Nose: light but fresh. Orange notes (juice, zest, marmalade), hinting towards pineapple cubes and peaches, with some vanilla marshmallow sweetness. Mostly the ex-bourbon influence that gets to talk. A deep, creamy barley core. Light floral notes and hay.

Mouth: a whole lot of juicy fruits (again really bright and slightly tropical), big creamy vanilla notes. Oak spices too, a hint of cinnamon and cardamom. Light golden raisins.

Finish: medium long, bright fruits and balanced oak again.
I think this is a really nice core range bottling. Bright, juicy with a big fruitiness that gets even wider with a drop of water. Glencadam is not well-known but this is certainly worth a try. Available from TWE and Master of Malt for instance.
Score: 87/100