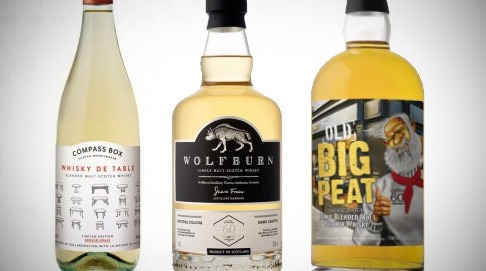 Whisky Live Paris is held this week-end and La Maison du Whisky has announced some of its new releases, three of which are bottled for the 60th anniversary of the company:
Compass Box Whisky de Table is the first exclusive bottling. John Glaser selected specific casks at the Buffalo Trace distillery which he filled with new make spirit from four Scottish distilleries (CB's usual Clynelish, Caol Ila and two more). After three years he created this light, fruity (and lightly smoky) blended malt, presented in a traditional wine bottle and meant to be served chilled. Available for € 42.
Wolfburn A Little Something Different is a composition of 18% sherry casks and 82% bourbon. This limited edition of 598 bottles is available for € 105.
Old Big Peat is a limited edition of the small batch Islay blended malt. The name suggests it's a slightly older version, but there's no evidence for this in the description. 1500 bottles available for € 69.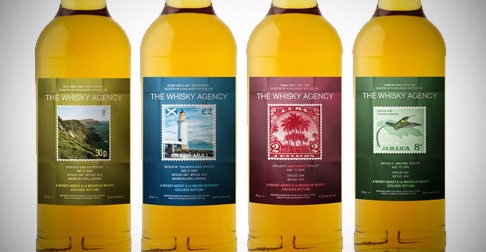 Also new: four joint bottlings by La Maison du Whisky & The Whisky Agency, two whiskies and two rums:
Caol Ila 2007 (hogshead, 52,9%) – € 141
Ledaig 2007 (53%) – € 98
Sancti Spiritus 1998 (51,3%) – € 133
Long Pond 2000 (49,3%) – € 119
Lots of other exclusive releases coming up by the way: BenRiach 1966, Craigellachie 1970 and Caol Ila 1981, all from Gordon & MacPhail if I'm not mistaken. There's also a Redbreast 1991 single cask and Laphroaig 1997 from Berry Bros. bottled for the 60th Anniversary. Promising!