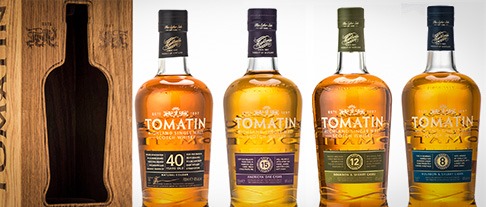 Tomatin has launched a series of travel retail expressions, now available in airports across Europe. This is the range:
Tomatin 8 Year Old, from bourbon and sherry casks (40% – € 35)
Tomatin 12 Year Old, from bourbon and sherry casks, a 1 litre version of the normal expression (43% – € 42)
Tomatin 15 Year Old, matured in North American oak (46% – € 55)
Tomatin 40 Year Old, matured in Oloroso sherry casks (43% – € 1250)
In addition to the Tomatin malts, the new range also includes a 1 litre bottle of Standard Edition Cù Bòcan.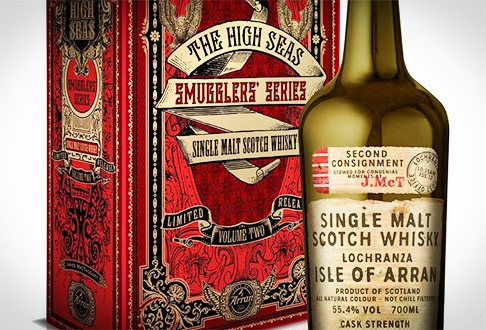 The Arran released the second release in its Smuggler's series. After 'Illicit Stills' comes The High Seas, bottled at 55,4%. It includes unpeated spirit (first-fill bourbon barrels + ex-bourbon barrels with rum cask finish) and peated spirit (50ppm, ex-bourbon barrels).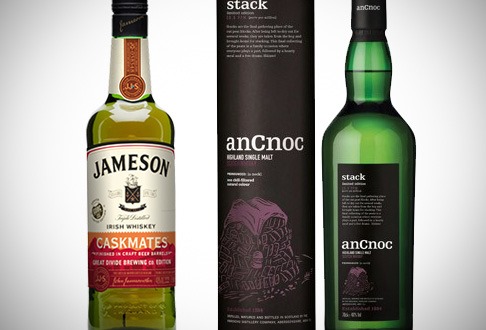 Jameson Caskmates is a series of Irish whiskey aged in craft beer barrels. So far I believe there was only one expression (Caskmates Stout Edition) but now they're preparing two new expressions in cooperation with American beer brewers:
Caskmates Great Divide Brewing Co. edition
Caskmates Angel City Brewing Co. edition
AnCnoc Stack is the seventh peated expression from Knockdhu already (Rutter, Flaughter, Tushkar and others). The malt used was peated to 20 ppm phenols and the spirit was matured in American oak barrels for over 10 years.